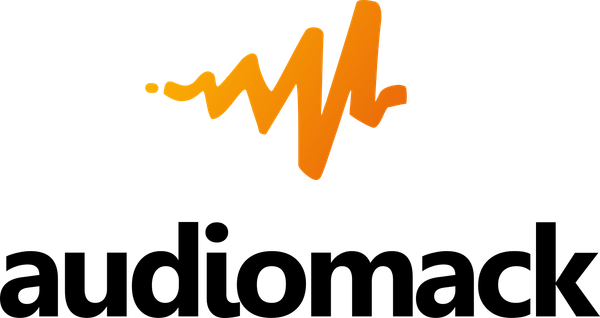 To begin, I'd like to make it clear right up front that Audiomack is not sponsoring me in any way, and I am not being paid to talk about them. All of the experiences I am going to relay to you in this post are one hundred percent true, although the empirical sabermetrician in me freely acknowledges that the sample size is small. Your results may vary, though I strongly doubt it. Hey, maybe try out some of these things on your own and talk about your experience?
One of the more popular music streaming services has been in the news lately, as a couple of well-known Canadian artists have had their music removed from the platform in the last week. In the musician social media circles I tend to read, there are individuals canceling their paid accounts with the popular platform in question. This particular blog post is not intended to discuss the controversy. This particular blog post is intended to offer an alternative to the most well-known streaming services, an alternative that is certainly a better choice for artists, and one that may also be a better choice for listeners. How did I arrive at that viewpoint?  Let me tell you a story.
Remember Greg Owens? This gentleman wrote a song with me. He's an Americana artist. He had a song out called "Love in the Rain". My wife listened to that particular song on the popular music streaming service that I have been clearly avoiding mentioning by name. That service followed up "Love in the Rain" with "WAP" by Cardi B and Megan Thee Stallion. This didn't make sense to us. Shouldn't the algorithm for this service take note of the song's genre and style, and then follow up the selection with something similar?  Why would it default to what was, at the time, the most streamed song in the United States? Cardi B, Megan Thee Stallion, and Atlantic Records really didn't need another stream of that hit to go with the millions of streams they already had, but an indie artist like Greg surely could have used a stream for one of his other songs. This did not sit right with me.  Interestingly, I later had an opportunity to ask an industry expert about it.
This industry insider has specific expertise in the streaming platform in question. I listened carefully as he described how their music algorithm works. I took away two main points from listening to him speak. The algorithm on this platform leans heavily toward genre. The algorithm looks at locations of listeners and likes to categorize by location. Based on those two criteria, "Love in the Rain" should have been followed by a song from an Ohio-based Americana artist. We have a few of those. "WAP", popular though it was, does not fit here in any way. When it came time for a question-and-answer session with the gentleman, I explained the situation above in detail, and asked how we can reconcile the platform's behavior with the explanation we were just given of how the platform is supposed to behave. The response that I got was telling.
At first, the gentleman used humor to deflect my question, stating that the platform was messing with me, then deadpanning that "WAP" is a great American classic that deserves to be heard over and over. Finally he said quite seriously that the component that I am leaving out of the equation is time.  In other words, since this was my wife's first visit to Spotify, the algorithm couldn't possibly look at her location or the genre she selected, and instead was obligated to serve the most streamed song on the platform until she had enough listens in order for it to make a better choice.  This, dear reader, is nonsense, and frankly, I found it insulting.  Does it sound true to you?
Do you remember Pandora? That's one of the older music streaming services. Do you know what the follow-up song is when you play an Americana song on Pandora? I leave you to try it if you wish, but let's just say that you won't get a chart-topping hip hop song next. Pandora somehow manages to figure out the genre you want to hear right from your first listen. This is how I knew that the explanation I was being given was absolutely untrue, I have experience with other platforms that don't behave like this.  Maybe the real answer was "I don't know".  More likely the real answer is "this platform has a vested interest in serving whatever major label artist is at the top of the charts right now, and that will always be the default behavior"... at any rate, the lack of a real answer kind of bummed me out.  
All told though, streaming music sure is convenient.  Even for people who still love listening to music on CD (like me) or vinyl, sometimes the convenience is difficult to pass up. And, for full disclosure, I host my podcast on a free platform that is very easy to use, and that platform happens to be owned by the very same service I am discussing above.
Audiomack is an option that I enjoy.  Here are my reasons:
Listener Experience
I tend to do most of my music streaming from the same location I am typing this blog... on a desktop PC. The website has a simple interface to use. It does not require installation of an app, but if you stream via a mobile device, that is absolutely an option. For you audiophiles out there, a subscription to their premium service gets you higher quality streams, along with equalizer controls, a lack of ads or banners, and the ability to download playlists. Like other popular platforms, Audiomack brings me a personalized feed of music that they think will suit my interests. The ability to playlist is here as well, of course, as I alluded to briefly. The Audiomack World page reminds me of the music journalism over on Bandcamp, it's a good place to discover new artists. In order to find what songs are most recently added, well, they have a Recently Added page that you can sort by genre.
Of course, does any streaming service actually CARE about their listeners? Aren't we all just numbers to them, a way to collect those advertising dollars? Well, I reached out to Brian Zisook, co-founder and Senior Vice President of Operations for Audiomack, to ask about what kind of experience they are hoping for listeners to take away from their platform. Brian says: "We want Audiomack users to find pleasure in leaning into artist discovery, rather than sitting back and letting an algorithm tell them what is popular. If you use Audiomack and frequent our Trending sections, by genre, or Audiomack World, our editorial arm, it's nearly impossible to not find your next favorite artist." 
What if you enjoy streaming music, but you know that musicians are getting paid mere fractions of a cent for those streams? Oh, sure, there are plenty of listeners who just don't care, but let's say you're not one of them.  Let's say that you recognize the amount of hard work that goes into writing music and getting it professionally recorded and produced in order to bring you quality art. Let's say you want to stream, but you also want to compensate the artists. Well, the Supporters feature on Audiomack is perfect for you!
My wife and I repeated the "Love in the Rain" experiment. Here's where that song lives on Audiomack. The next suggested song was by a completely different artist named Greg Owens. That is not the ideal result, but I can understand why that happened. I would like to have seen a recommendation in the same genre, but this brings me around to one drawback: rock and rock-adjacent genres are underrepresented on Audiomack. The platform is strong in hip hop, pop, EDM, rap, and afrobeats. This brings me to the part where I talk to other artists.
Artist Experience
Hey there, fellow artists and musicians. We all want people to find our work and listen to us. The emphasis here is on people... actual real human beings with emotions and soul, not bots. I think that Audiomack has the potential to be the best platform for us, but it won't be if it doesn't grow its listener base, and it won't grow its listener base unless more artists put their music over there. Do you see the dilemma?  Let me tell you about what I like about Audiomack from the perspective of an artist.
You can upload your music there on your own, without the need for a distributor. For the majority of the other streaming services, we have to go through a distribution company to get our music onto their platform.  This is not the case with Audiomack.  Sure, you can use a distributor to get your music to Audiomack if you wish, they work with a few of them.  However, this is not a requirement.  You can absolutely build your profile and upload your songs all on your own without a distributor.
The process to get music to an official Audiomack playlist is transparent.  There isn't a great deal of mystery about it.  In fact, there are specific places on Audiomack where you can submit your newly uploaded songs directly to the curators of the "trending" lists, and if they like your song, it goes up there.  This, of course, gets you a bump in the amount of plays you get. I know this can be done, because I have done it. If you're an artist who makes music in a rock-adjacent genre, well, there is less competition for listeners than other genres on Audiomack at the moment, there's an opportunity here.
They believe in artist education at Audiomack.  There is a specific section of Audiomack World that is for artists. This section contains simple explanations of the inner workings of the music industry... glancing at that page right now, I see articles explaining the role of a booking agent, what a manager is supposed to do, how publishing works, how to protect oneself as an artist, how to deal with the MLC, and all sorts of other useful business advice. This page is free, but the advice here is useful. 
Despite there being fewer users of this platform than other platforms, I tend to get more listens on Audiomack than I do elsewhere.  I also have FAR more monthly listeners on Audiomack than elsewhere, and again, this is in spite of the fact that their subscriber base is lower than a certain other service that I have touched on before. Growth in listens on this platform feels organic. I come away with the feeling that when I get a stream on Audiomack, there is an actual person on the other end listening, and I don't always get that feeling on some other services. Ok, I'll admit it... I can't quantify that in any way.  That's a feeling.  You need something tangible.  You need some evidence that Audiomack is trying to support artists.  Well, here comes your evidence.
Audiomack recently launched a Supporters feature.  Insider dot com wrote about it here. Simply put, this feature gives an opportunity to artists that I haven't seen anywhere else. A listener who truly loves one of our songs or one of our albums can monetarily support that piece of art via this feature, and that money goes directly to us. Money from the listener to the artist for streaming our music.  Other services are not doing that.  Our listeners may be paying for subscriptions to one or more services, but as artists, we know that we are never seeing any of those funds.  This is different. It has the potential to be a game-changer. If you want to know what Audiomack says about it, I recommend reading this article here.
I asked Brian Zisook what this new feature would bring to artists.  This is what he said: "Supporters not only provides Audiomack creators with the opportunity to generate more revenue for their songs and albums, which in the current streaming ecosystem is of vast importance, but it also allows them to earmark and filter through their superfans. We bolstered this direct connection by giving creators the ability to send thank you messaging and offer their fans perks or freebies, strengthening the fan-artist union and removing the feeling of it being purely transactional."
Did you get that?  If a listener loves our music enough to support us financially, we'll be able to thank them personally.  We'll be able to offer them perks for being there for us.  We'll be able to bring them into our world. That's a pretty great idea.
Summary
I am just one songwriter who plays bass. I don't have "clout".  I'm probably not going to change many minds. That said, I've noticed a shift in the direction of the streaming winds so to speak, and if that ends up being an actual thing, well, here is a streaming platform that I think deserves more attention. How many users will Audiomack really be able to take away from the established giants in this space? That remains to be seen. From the standpoint of an artist, this is definitely a service worth investigating. If you see the same potential there that I do, why not give your listeners a gentle nudge in this direction? 
I invite you to have a look.  I invite you to listen.  I invite you to click around and listen to some other artists on this platform.  If perchance you wish to support me, well, I would be most pleased if you would make use of the new Supporters feature. Really though, what I am looking for - and what musicians in general are looking for - is a person to listen to us with whom we can make a connection. That is a challenge on streaming services in general.  Audiomack makes that a little easier for us, and simply put, that's the key takeaway.