I found this to be an interesting year for music.  A few artists I listened to in my youth back in the 1990s put out new music this year.  This includes Candlebox, Matthew Sweet, Teenage Fanclub, Garbage, Sleater-Kinney, Liz Phair, Toad The Wet Sprocket, and Quicksand.  None of these made my top ten for the year. Another band from back then from Canada called Big Wreck put out an EP this year, and I really like it... their singer Ian Thornley is about the closest voice I have ever heard to Chris Cornell (my favorite singer), and the songs on it are good.  It looks like this: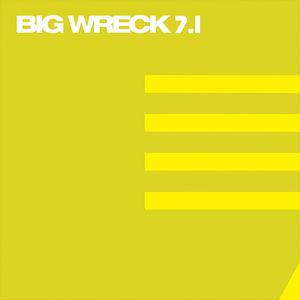 A few artists from my music community here in Dayton also put out new music... Looking at YOU: Age Nowhere, Paige Beller, Sadbox, The New Old Fashioned, and TINO.  (I encourage you to click on those links in the last sentence and check out some good stuff from Dayton, Ohio.) Guided By Voices also put out two albums in 2021, because of course they did. 
Another Ohio band who I have expressed my appreciation for in the past, Snarls, also has a new release this year.  They went to Seattle to record the EP What About Flowers? with Chris Walla (who you might know from Death Cab For Cutie), which is a pretty cool thing for a Columbus band to do. 
Elbow is one of my favorite artists, and they put out an album this year.  It's not among my favorites in their catalog, but maybe it'll surge after a few more listens.  My favorite song on it is "What am I Without You".  If you often read about music, you'll surely see the latest Japanese Breakfast album turn up on a few best-of-the-year lists.  I really dug the song "Posing For Cars" from that one.  Some other folks I know also put out fine work this year... Chelsey Coy's project Single Girl, Married Girl , Lauren Light, Baby Molly, and Greg Owens & the Whiskey Weather have new albums that deserve your attention.
Here's a blurb that I wrote for an album that I liked, but as it turns out, it's not in my top ten, and goes into the "honorable mention" category.  The cover art is awesome. Consider this a bonus blurb: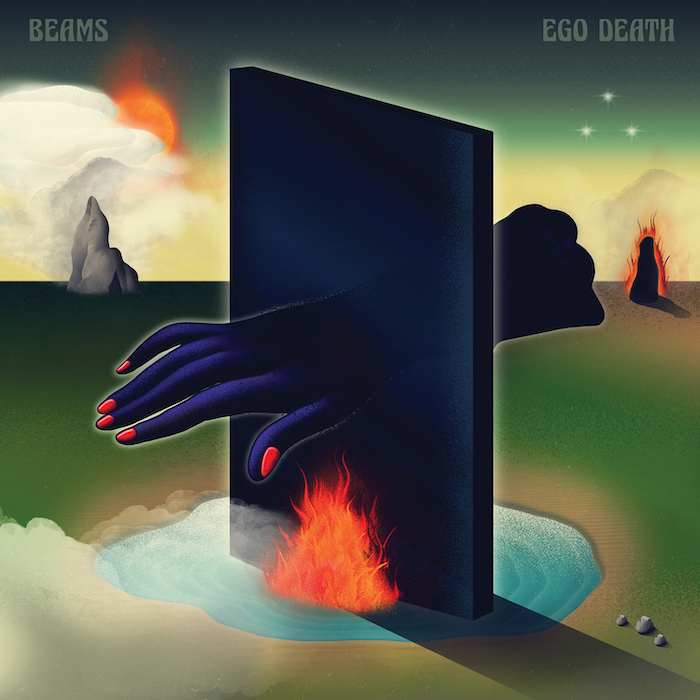 BEAMS - Ego Death 
I had never heard of this band until I started putting together my favorite albums of the year.  I checked in with Juliet Fromholt, music director over at WYSO, to see what she was considering for her end-of-the-year list, knowing that there were certainly things that I had missed.  Juliet sent me all kinds of stuff that she enjoyed, and while I certainly should have heard things from all of these artists on her shows, I don't get the chance to listen to ALL of the shows each week.  Beams was on Juliet's list.  I do my due diligence, working through the artists, and when I got to Ego Death... well, it stopped me in my tracks.  Give me all of that distorted guitar and songcraft and vocal harmonies please, thank you. 
A little Internet research tells me that this band is from Toronto, and that Ego Death is their third full-length album.  Apparently they were leaning in a more folk-sounding direction before, which is fine, but that's not what I hear on this album.  Whatever prompted their evolution into bigger sounds, well, I'm cool with it.  I might get around to heading back into their catalog to listen to their past work, but for now, I'm going to listen to this one a few dozen more times.  I dig it. 
Favorite songs: "Born to Win", "Break Glass", "A Flower Blossomed"
All of the above said, here is my top ten, which, other than the first one, are in no particular order: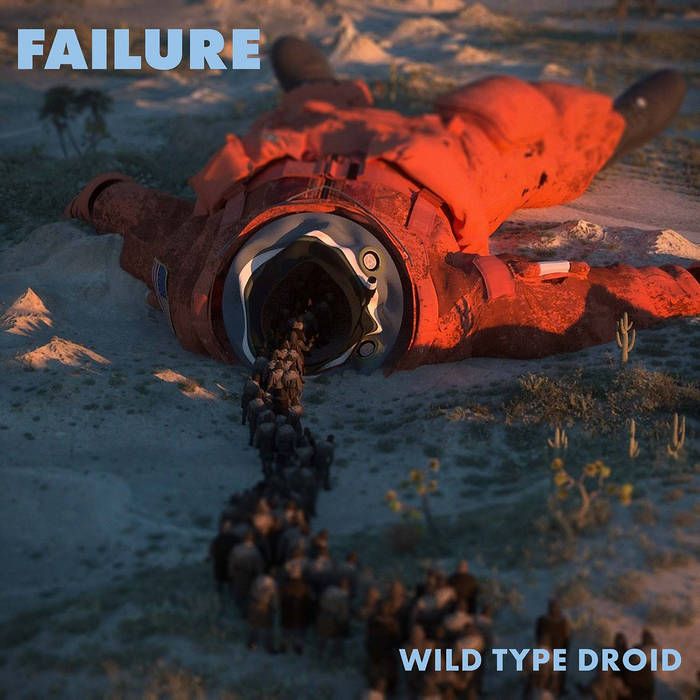 FAILURE - Wild Type Droid
I'm sure glad Failure are back, and they keep making excellent music.  This one is a little different than their last few efforts.  Think back to Fantastic Planet and The Heart Is A Monster... those are both long albums that sort of meander through a story, complete with instrumental segues to tie pieces together.  Next, they put out In The Future You Body Will Be the Furthest Thing From Your Mind, which was the result of collating four EPs into one album.  All of those are excellent work, by the way, and Fantastic Planet is especially a masterpiece. Failure has noticed that fewer and fewer people care enough about music to listen to an album all the way through, so they've adjusted their art to match.
This new one is only 10 songs.  It's still atmospheric and spacy. The songs that are supposed to sound big still sound big.  The songs that are supposed to be stripped down and more delicate are still stripped down and delicate.  Unlike their previous work, however, you probably don't lose anything from the listening experience if you listen to this one out of order, or put a song on a playlist.  You aren't losing any of the flow or context by doing that this time around.  Failure is still making music that sounds like Failure, but they seem to be tossing an olive branch to modern listening habits.
This is my favorite album of 2021.
Favorite songs: "Submarines", "Bad Translation", "Half Moon"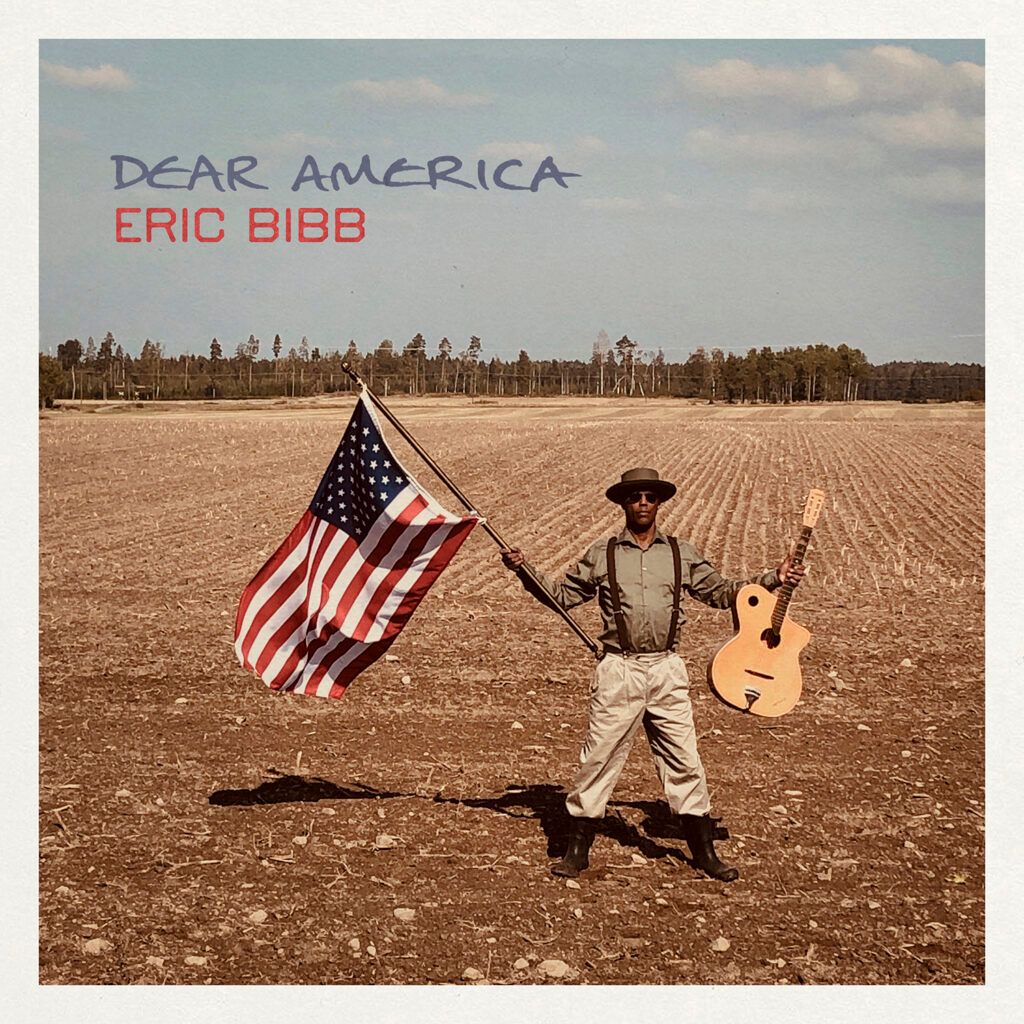 ERIC BIBB - Dear America
People who know me are going to be surprised to see a blues album on this list.  There is more here than just twelve bar I-IV-V progressions and various solos. There is plenty of folk and americana sounds here as well.  What stands out to me the most here though, is that Eric Bibb clearly has something he still needs to say.  The Internet tells me that this is his 23rd studio solo album, so maybe it's a little amazing that he is still moved enough to keep making art.
Listen to his lyrics.  Eric doesn't live in the United States anymore, but he used to... and of course, we all live in the same world, and see the same appalling things.  Those of us who write songs use the craft to work our way through the feelings that life thrusts upon us, and that is what it seems Eric is doing on this album.  The album title and picture on the cover suggest that this collection of songs is intended as a letter to the United States... a letter complete with solos... a letter with frank declarations like: "what a way for a boy like me to have to die", in a song about Emmett Till.
Favorite songs: "Born Of A Woman", "Emmett's Ghost", "White & Black"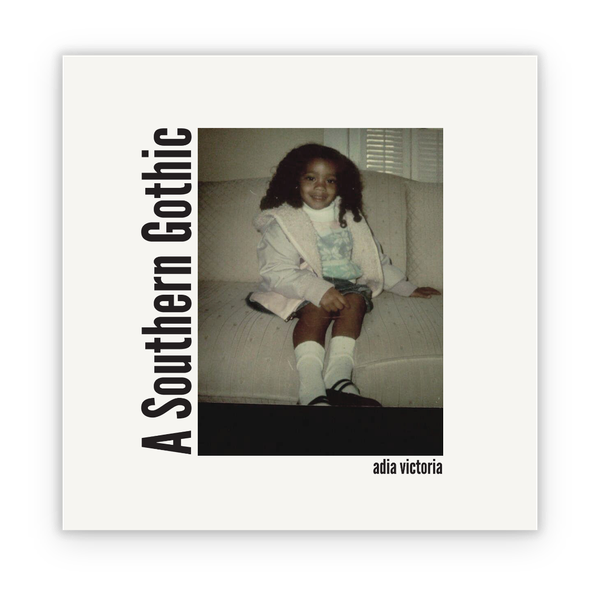 ADIA VICTORIA - A Southern Gothic 
The "South" is not my home. I don't feel safe there. I really don't even like visiting. It is Adia Victoria's home, since she is from South Carolina. You can hear the love for her home in these songs. The love is there despite the region's traditional lack of inclusion of voices like hers.  She says this in Rolling Stone:  "I wanted to include myself in the history of the South. I wanted to make this young Black girl's narrative just as emblematic of a Southern experience as Faulkner could write."
Despite the love that Adia clearly shows here, there is also plenty of anger to go around, and the angry parts of the album are the ones that I think I relate to the best.  My favorite example of that here is on "Deep Water Blues". 
Sounds of blues, gospel, and country all collide on this album. If you happen to enjoy listening to any of these genres, well, this album is definitely for you.
Favorite songs: "You Was Born To Die", "Whole World Knows", "Deep Water Blues"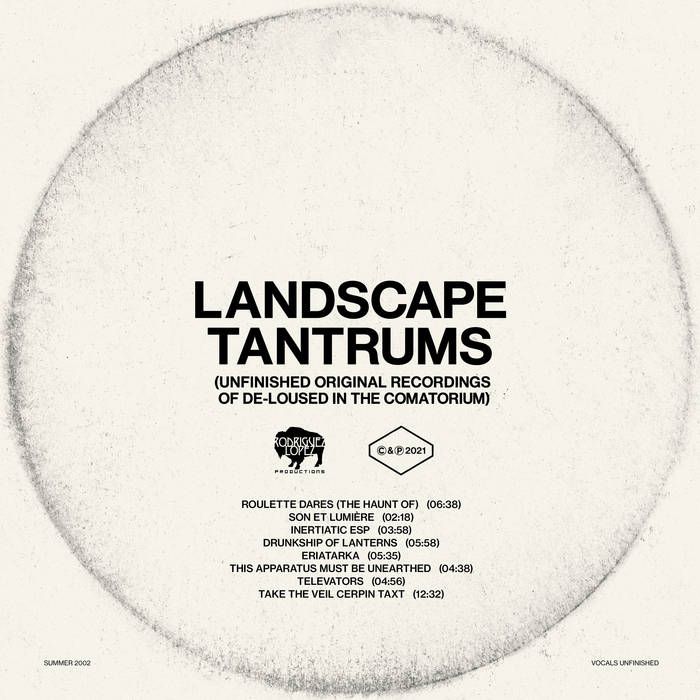 THE MARS VOLTA - Landscape Tantrums (Unfinished Original Recordings of De-Loused in the Comatorium)
Ok, The Mars Volta released De-Loused in the Comatorium in 2003, and I happen to love that album.  These gentlemen from El Paso reached into the past, grabbed the early progress on those songs, and released them this year.  This album is probably more enjoyable if you are already familiar with the songs in their finished form... however, I think that even if I didn't know what these songs would eventually end up becoming, I would still be blown away.  Sometimes the sounds are frantic, sometimes delicate, there is plenty of playing around with rhythmic elements that aren't necessarily typical in rock music, and the mix is very different than what we got in 2003, so the songs all kind of shine in different ways.
In addition to these mixes being simpler and minimally produced for them (if you can believe it), the track order is different here, and the songs "Tira Me A Las Arañas" and "Cicatriz ESP" are missing.  That's ok, there is enough here to ponder.  Especially if you enjoy this band's work, listen on headphones, close your eyes, and dig in.
Favorite songs: "Inertiatic ESP", "Eriatarka", "This Apparatus Must Be Unearthed", "Televators"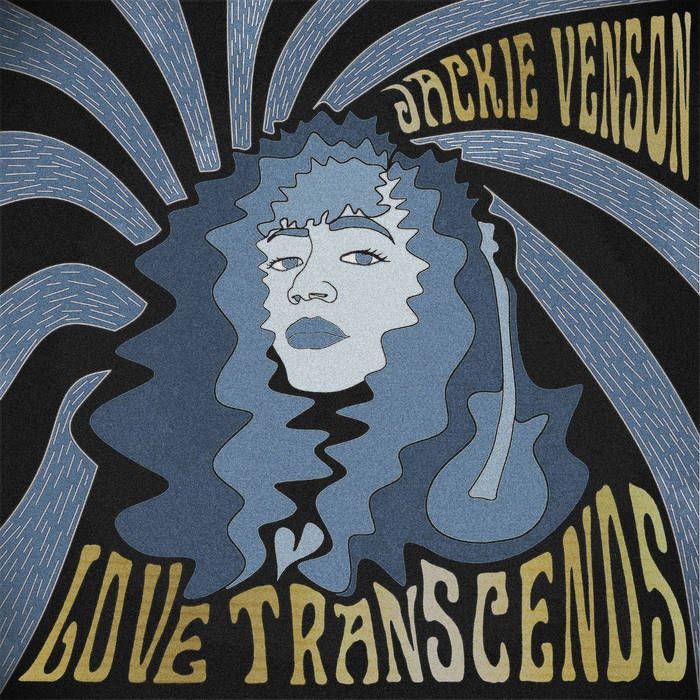 JACKIE VENSON - Love Transcends
Jackie is an incendiary guitarist from Austin, Texas. Her music usually blends a few different styles, but with Love Transcends, she heads in a more traditional blues direction.  For her, this is keeping it simple. She says this about the album on her Bandcamp page: "Written across a decade, recorded in a pandemic, played in a style a century old."
In addition to her own songs, there's a mash-up of a Sister Rosetta Tharpe song and an old Negro spiritual. She plays her heart out when she is performing live, and you get some of that live feeling on this album. Her rhythm section is outstanding, and the little keyboard licks here and there add nice flavor and texture.  You'll want to turn this one up.
Favorite songs: "Always Free", "Cover My  Eyes", "Love Transcends"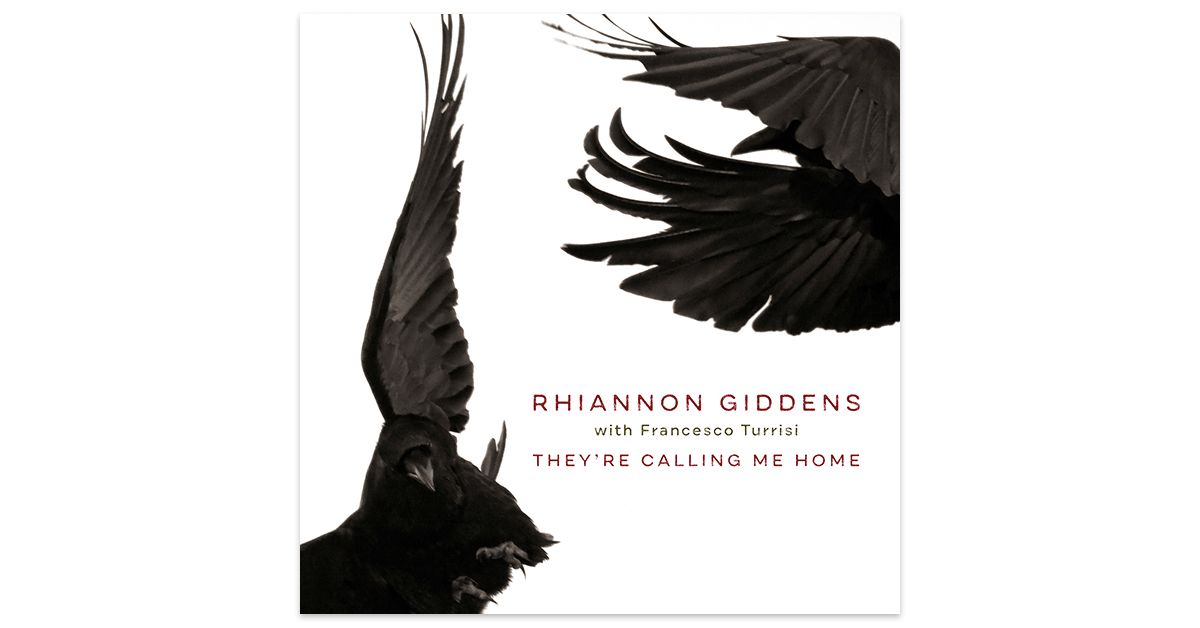 RHIANNON GIDDENS WITH FRANCESCO TURRISI - They're Calling Me Home
It's folk music gone international.  An American and an Italian living in the United Kingdom, and the music they make on this album shows influences from all three of those places. Strings are here, plucked and strummed and bowed, and they are the backdrop to strong vocals and beautiful harmonies. I don't think I've ever heard anything quite like this, even on the old traditional songs they cover here, and that's probably why it holds my attention.
Favorite songs: "Avalon", "Si Dolce è'l Tormento", "O Death"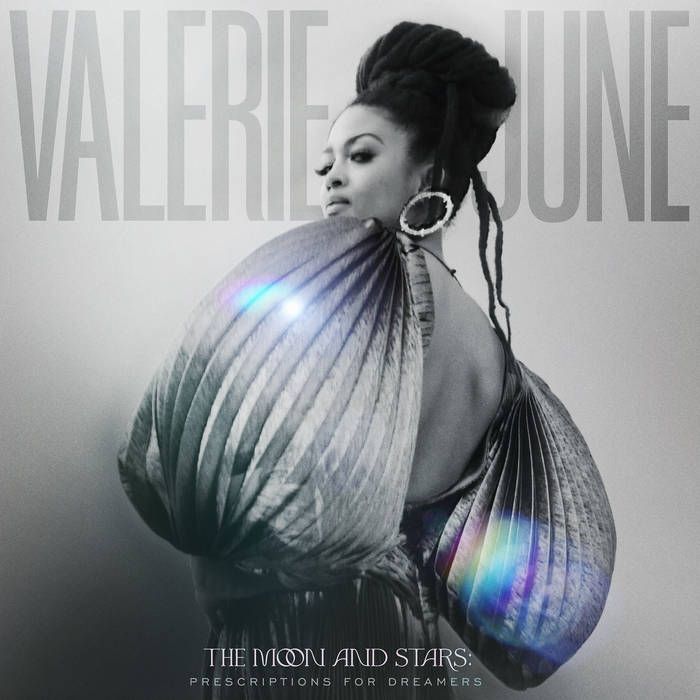 VALERIE JUNE - The Moon And Stars: Prescriptions For Dreamers
Many thanks to Greg Owens for telling me to go listen to this album.  I love it.  It's soulful, subtly groovy, elegant, relaxing, moving, and beautiful. I kind of feel bad for not having a few more paragraphs of things to say about it. Go listen. Really.
Favorite songs: "Colors", "Call Me a Fool", "Smile"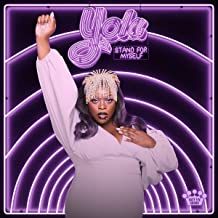 YOLA - Stand For Myself
Yola is scheduled to stop by Cincinnati on her 2022 tour, and I currently have tickets.  I very much hope this show still happens.  Yola is English, but when she sings, she doesn't SOUND English.  No, you're getting a very soulful sound out of Yola, and one could conceivably put her music in to the "americana" genre, which is curious, because you know, she is English.
The songs sound classic, as if they could have been released in the sixties or seventies, as if they could have been recorded in Memphis or Detroit. Apart from the music, the subject matter of some of the songs also sounds like it could have been written in the sixties or seventies, which speaks to how little things have changed for Black folks in the grand scheme of things.
Favorite songs: "Barely Alive", "Diamond Studded Shoes", "Starlight",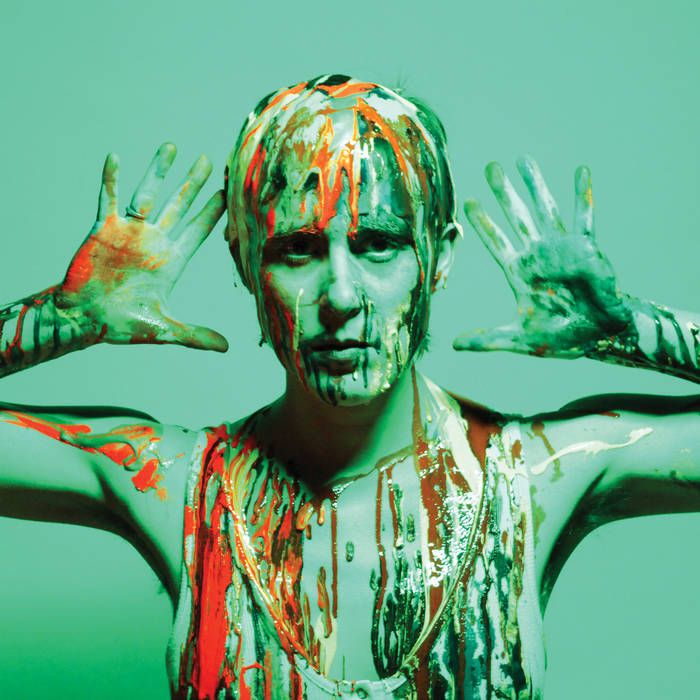 LUNG - Come Clean Right Now
Chances are good that you haven't seen anything like Cincinnati's Lung.  Live, it's Kate on cello and Daisy on drums.  That description doesn't do the live sound justice, as the cello is played through an array of pedals and effects, and it's delightfully noisy in addition to being musical. Their shows are loud and punky and energetic and passionate and basically rock.
This here is their latest full-length.  Come Clean Right Now was released in August. It rocks. Taking this great music to the studio allows Lung to layer the cello and the vocals, giving the listener a lush experience together with the nodding along. 
Favorite songs: "I'm Nervous", "Tick Tock", "Morning", "Arrow"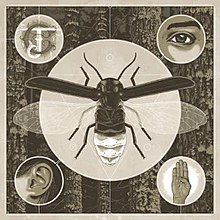 JERRY CANTRELL - Brighten
You might recognize Jerry Cantrell from such rock bands as Alice In Chains. He's been at the music thing for a very long time, and in addition to being the main songwriter for Alice In Chains, he's got a few solo albums out as well.  If you are familiar with his sound, well, you'll probably think Brighten sounds familiar, as it sounds very much like a Jerry Cantrell album.
That said, I like this one better than his other solo work.  Maybe I should go re-listen to the rest of his catalogue to see if I've missed some details, but the songs here just seem especially well-crafted and nuanced... even when they are simple.
Favorite songs: "Black Hearts and Evil Done", "Nobody Breaks You", "Dismembered"