when the stars fall out of the sky
and the moon breaks up with the tide
when the sun goes nova with a deafening roar
that's when I won't love you anymore
Those lyrics were around for awhile.  I managed to put a catchy melody and a simple chord progression with them.  That combination made a chorus. This is how a song starts....
And sometimes the song starts and then stops.  I wrote a verse, didn't like it, and discarded it.  I wrote another verse that wasn't any better and discarded it.  I would put the song down for weeks at a time, work on other things musically, and come back to it.  At no point was I able to write a verse that I thought was good enough to go with a decent chorus.  If you are wondering whether that was frustrating, I assure you that it was.  On the good days, the songs kind of write themselves, they just kind of fall out of you and things make sense... at least, that's what many songwriters will tell you.  It rarely happens for me that way, I usually have to put plenty of work in to write a song, but if I keep working at it, eventually I am able to finish.  This one wasn't like that.  It wasn't happening.  Sure I could have picked any of the many pieces I discarded just to call the thing "finished", but I have some perfectionist tendencies, and I didn't wan to settle for mediocre when the potential was there for something better.  
See that paragraph above?  Way too much "I".  There was a point when that had to become "we".  Enter Greg Owens.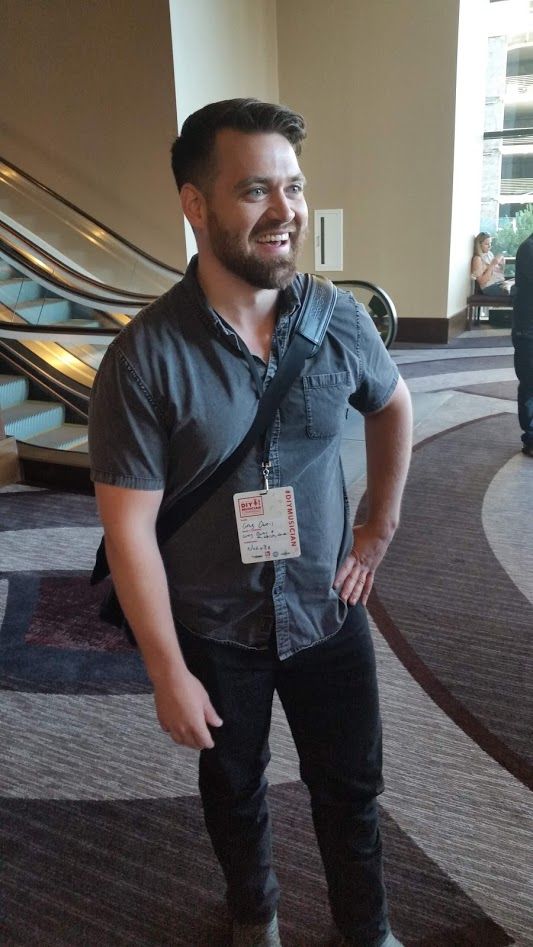 I met the handsome, bearded Mister Owens at a music conference in Nashville. He agreed to have a listen to those lyrics I posted above, as well as the music I had, and try to come up with a verse for it.  Now, if you clicked on the link to his website that I added above and listened to any of his songs, you will notice that we do not write in the same genre .  That said, we both very much love Smashing Pumpkins, so we have some similar influences.  When Greg got back to me with a verse, it was... well, perfect.  
Mostly perfect.  Musically, it was exactly what the song needed.  It complemented the chorus I had written very well, and the chord progression made perfect sense.  Lyrically, it was ok, but I thought we needed to do better.  WE.  Between a couple of Skype conversations and lots of back-and-forth emails, ideas came up, were debated, were traded, were refined.  Greg asked whether we needed a bridge.  I thought we did.  Greg wrote a bridge.  Eventually, we had a finished product.
The finished product is called "Won't Love You Anymore".  It is so much better for having been a collaboration.  This experience taught me that letting go of your pride and asking for help can be a good thing.  Songs are usually so personal to songwriters, but sometimes the best thing to do is open yourself up to another person's creativity and talent.  I am proud of the song that we wrote together.  You'll be able to hear it soon.