Making an album is a long journey.  The time spent writing and re-writing, then re-writing again at home.  The arranging, which often requires another re-write.  The demos.  The gathering in the studio to discuss and plan.  Session after session after session with a whole bunch of really talented people.  Take after take after take of singing, repeating the process if you're a little sharp or a little flat.  The listening to studio bounces over and over and over and over.  The mixing.  That's my process and my journey at least.  Many musicians probably have it easier.  For me, it's a long journey, and it's hard work, and I wouldn't be able to do it without the help of a great many people.
I'd like to celebrate a little more than a year spent working on Anxious Inventions & Fictions by means of a photo blog entry.   
Let's begin: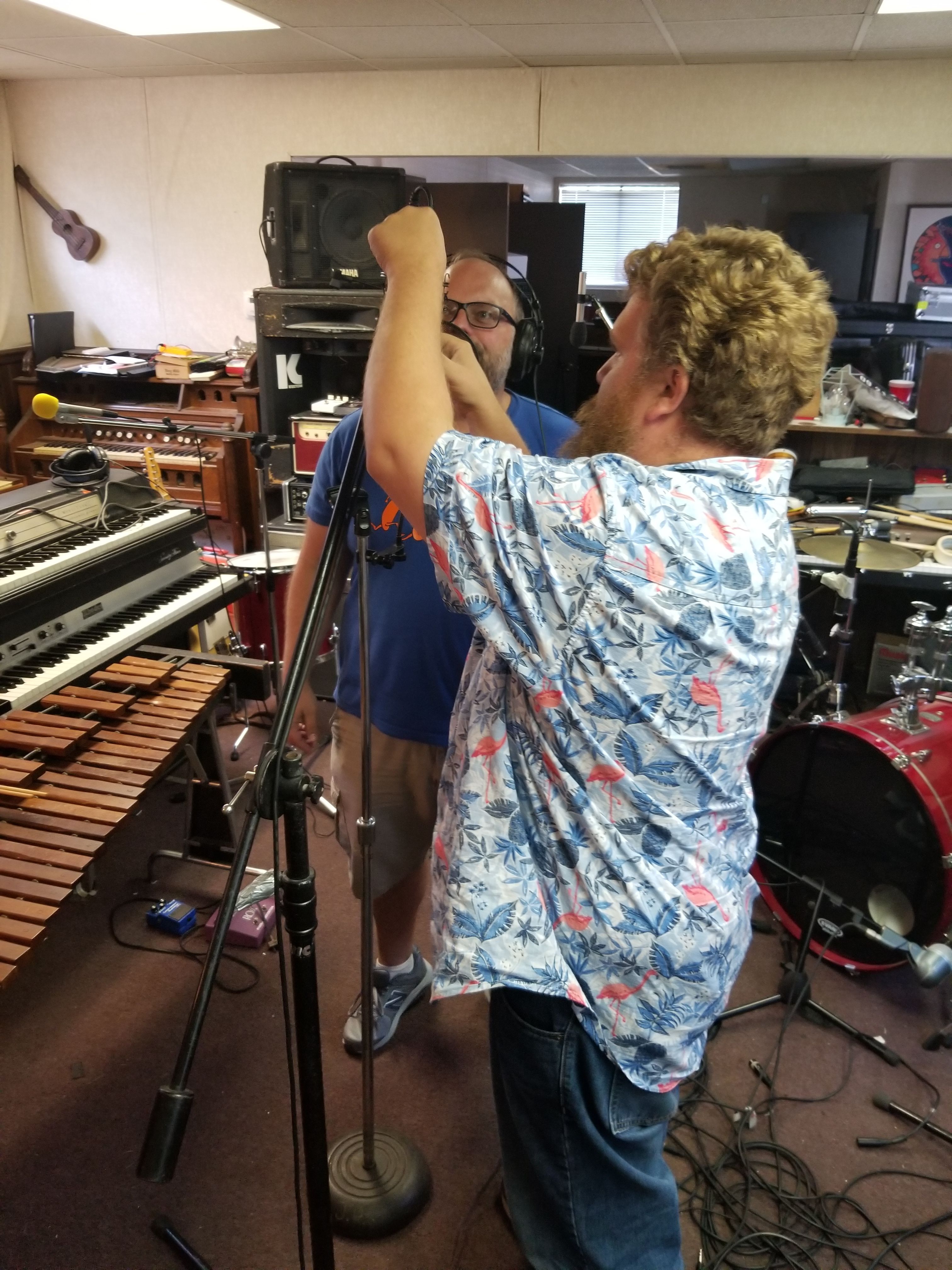 This is engineer extraordinaire Patrick Himes adjusting the boom for Eric Cassidy on June 2, 2019.  Eric sang harmonies on "Bright Ideas".  Ultimately, that song didn't make it to Anxious Inventions & Fictions, but it is out right now as a stand-alone single.  Please click here to listen to it.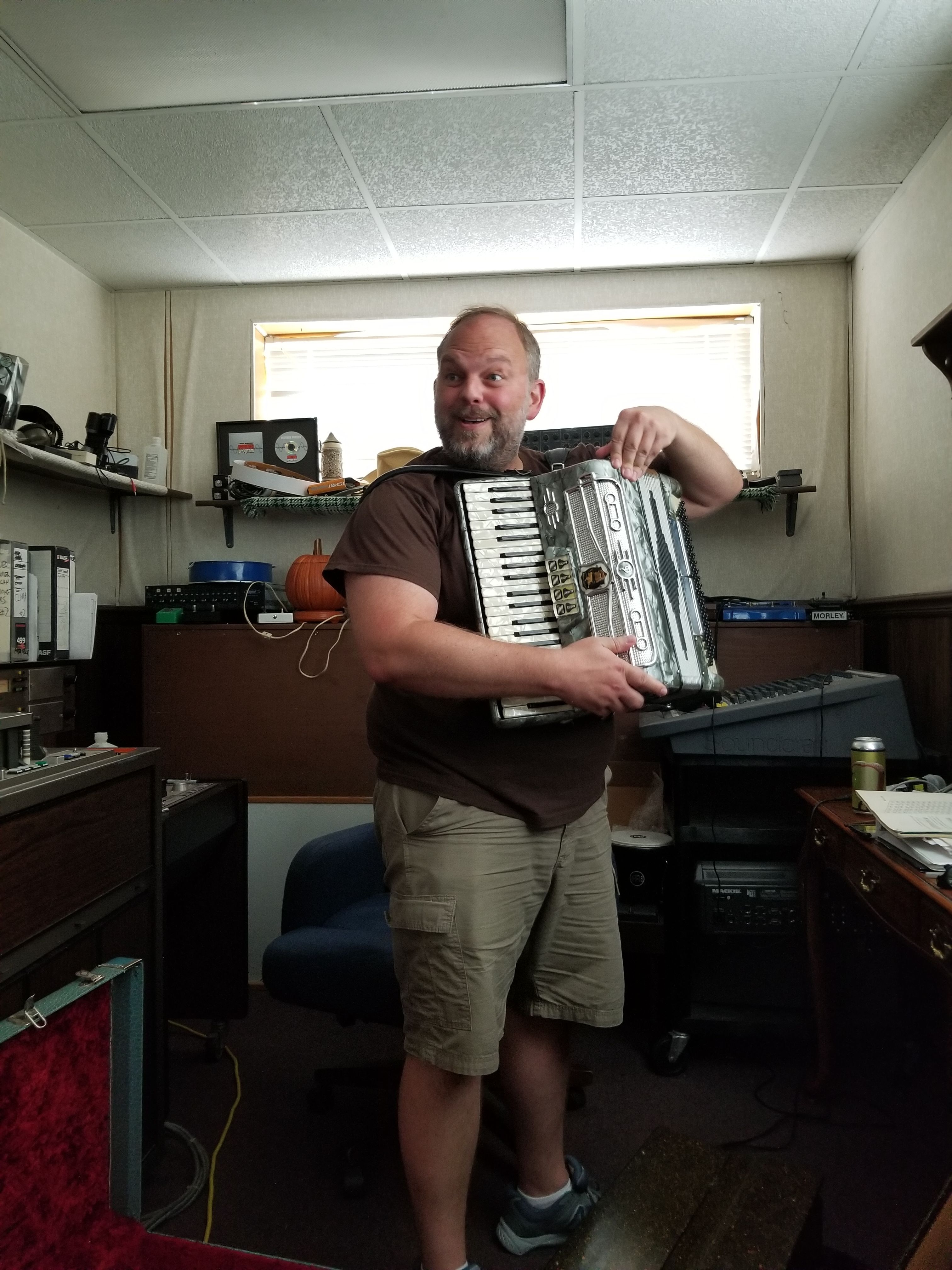 Here's Eric Cassidy again, this time holding an accordion.  He played this on June 30, 2019, during the outro on "Pauline".  You can hear this song on Defacing the Moon, as the songs from that album were chosen from these sessions.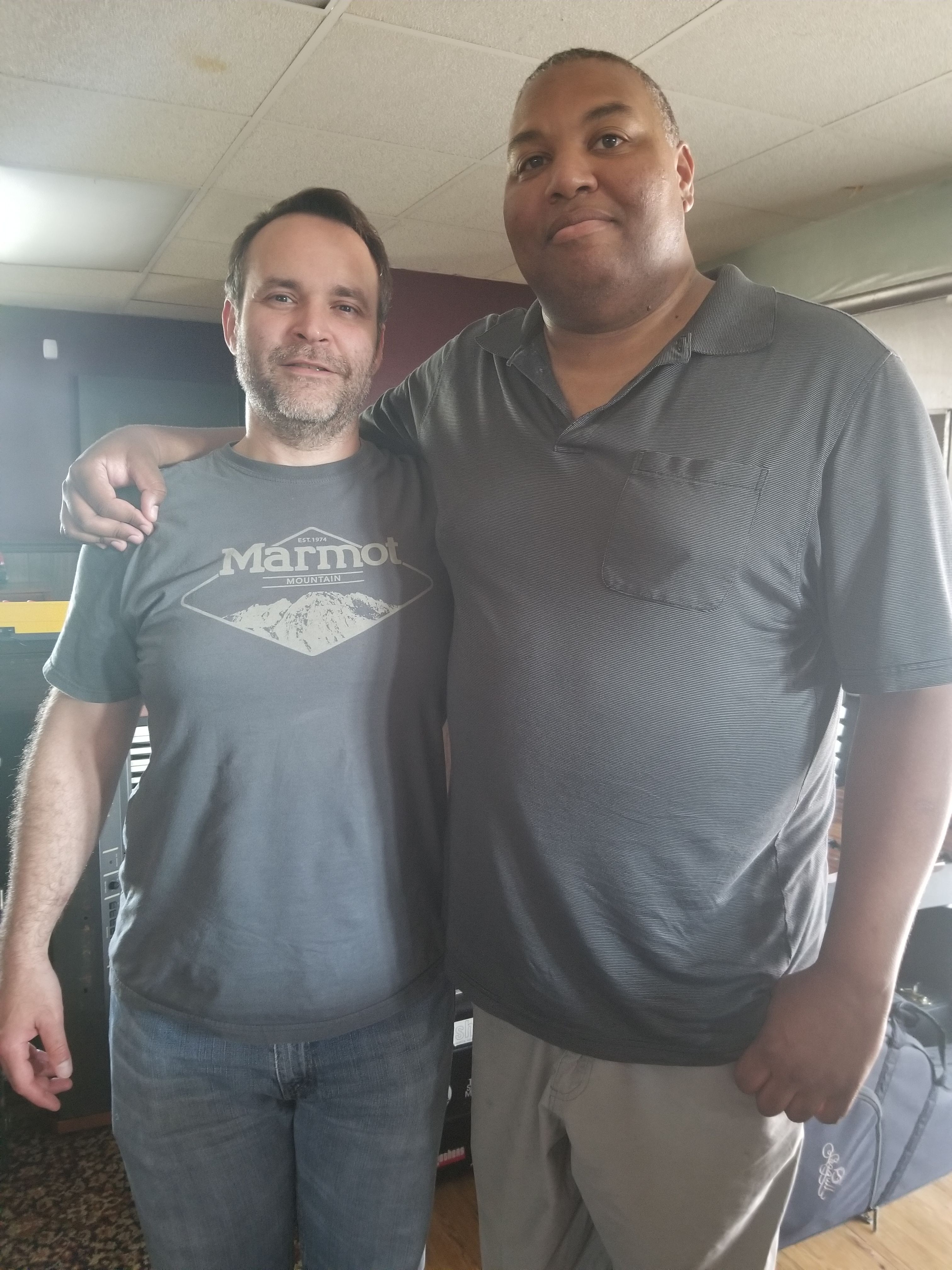 This is Dustin Booher, with me on June 29,2019.  He is a fellow Xenian, and we have known each other since we were five years old.  He sang on "Sunday (That Pill)", which is on Defacing the Moon.  He also lent outstanding vocals to "Never Let Go", which is the 4th song on Anxious Inventions & Fictions.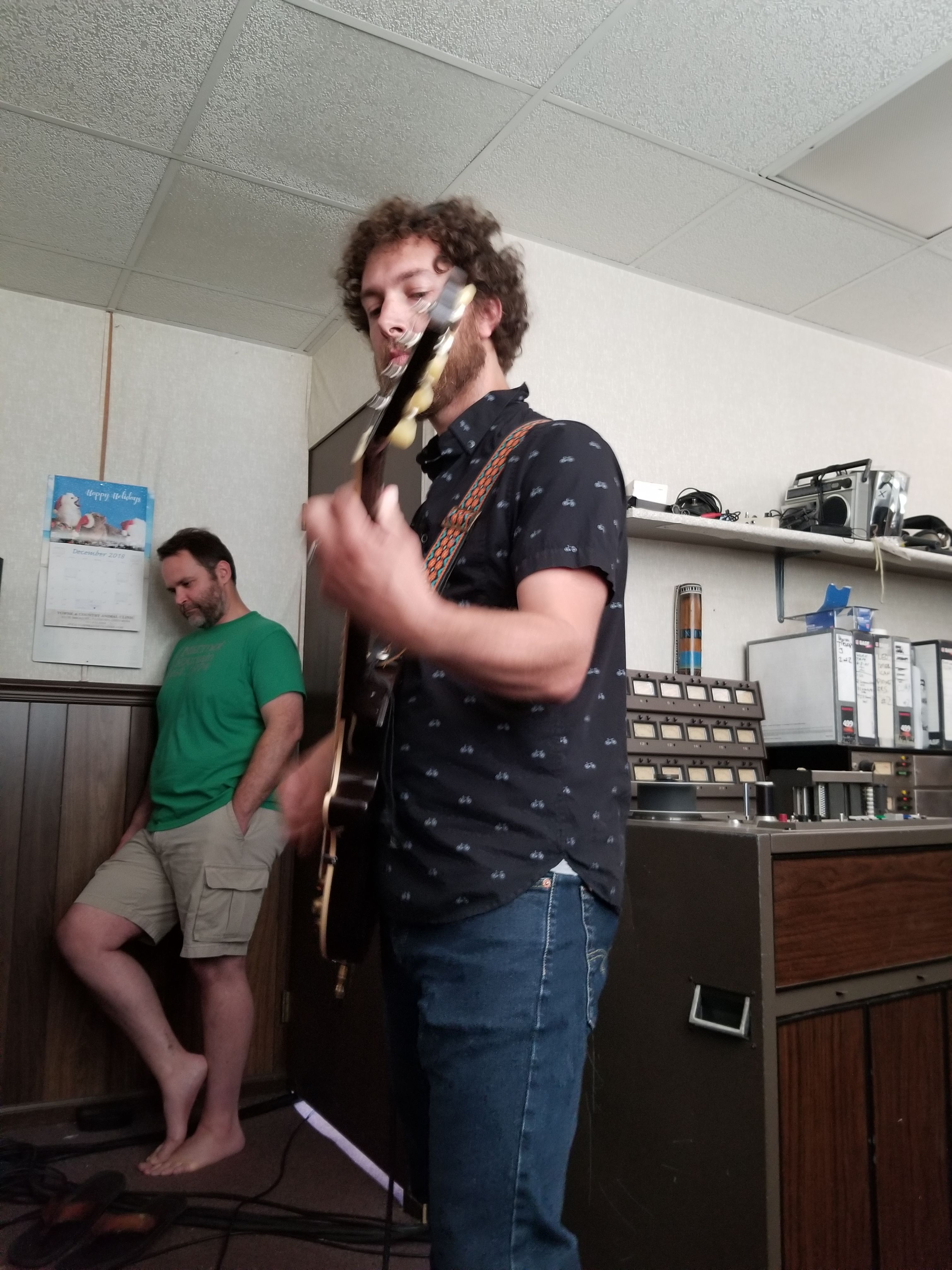 There is Dustin in the background... and here is Tim Pritchard on July 27, 2019, playing guitar.  You can hear his fine work on "I Am a Number" and "Promise".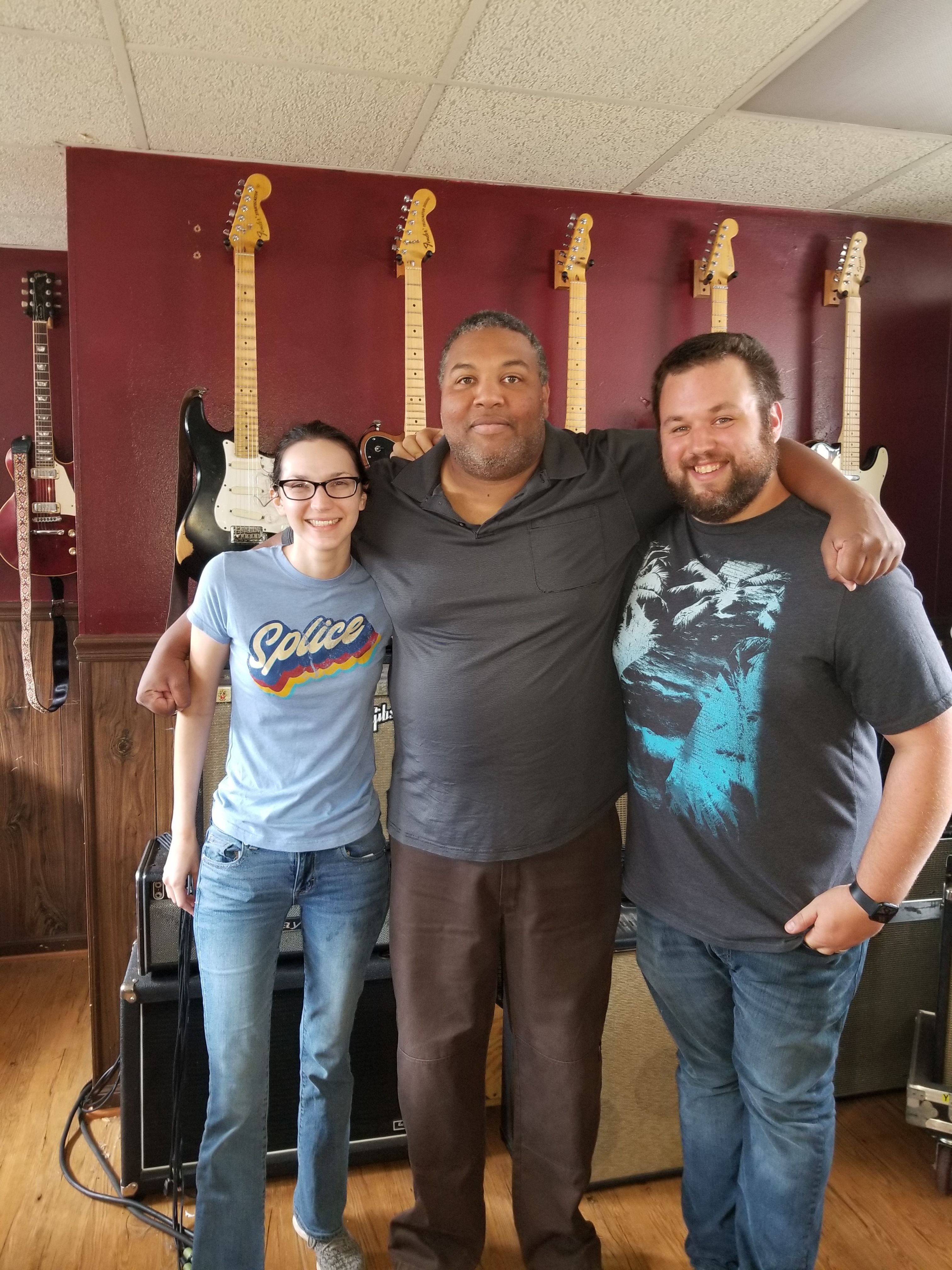 This is Jackie and Brandon, who are half of Westerly Station. I met them in Austin at the CD Baby DIY Musician Conference.  (I wrote about that before.)  Brandon is a fellow Ohioan, and we even grew up in the same county.  It was quite convenient that they came from their Texas home to Ohio when I was in the studio, and they had the time to stop by.  Brandon played mandolin on "Sunday (That Pill)", and it sounds great.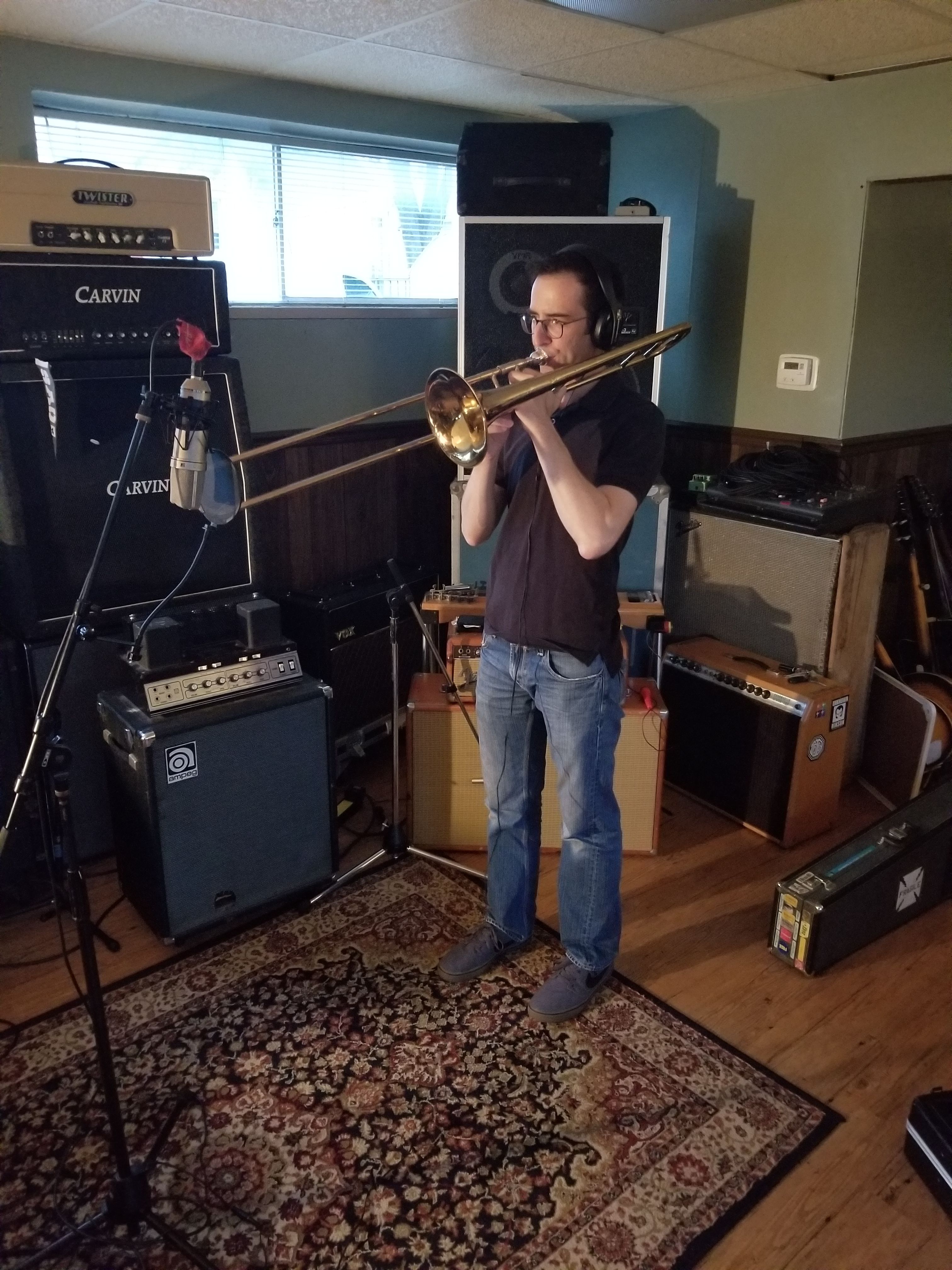 Hello there, Ken Hall.  Normally, you can find him seated behind a piano, a task he performs in Shrug and Human Cannonball.  I invited him to play a little trombone.  You can hear Ken play for about a second and a half on "Your Anthem", which is the first track on Anxious Inventions & Fictions.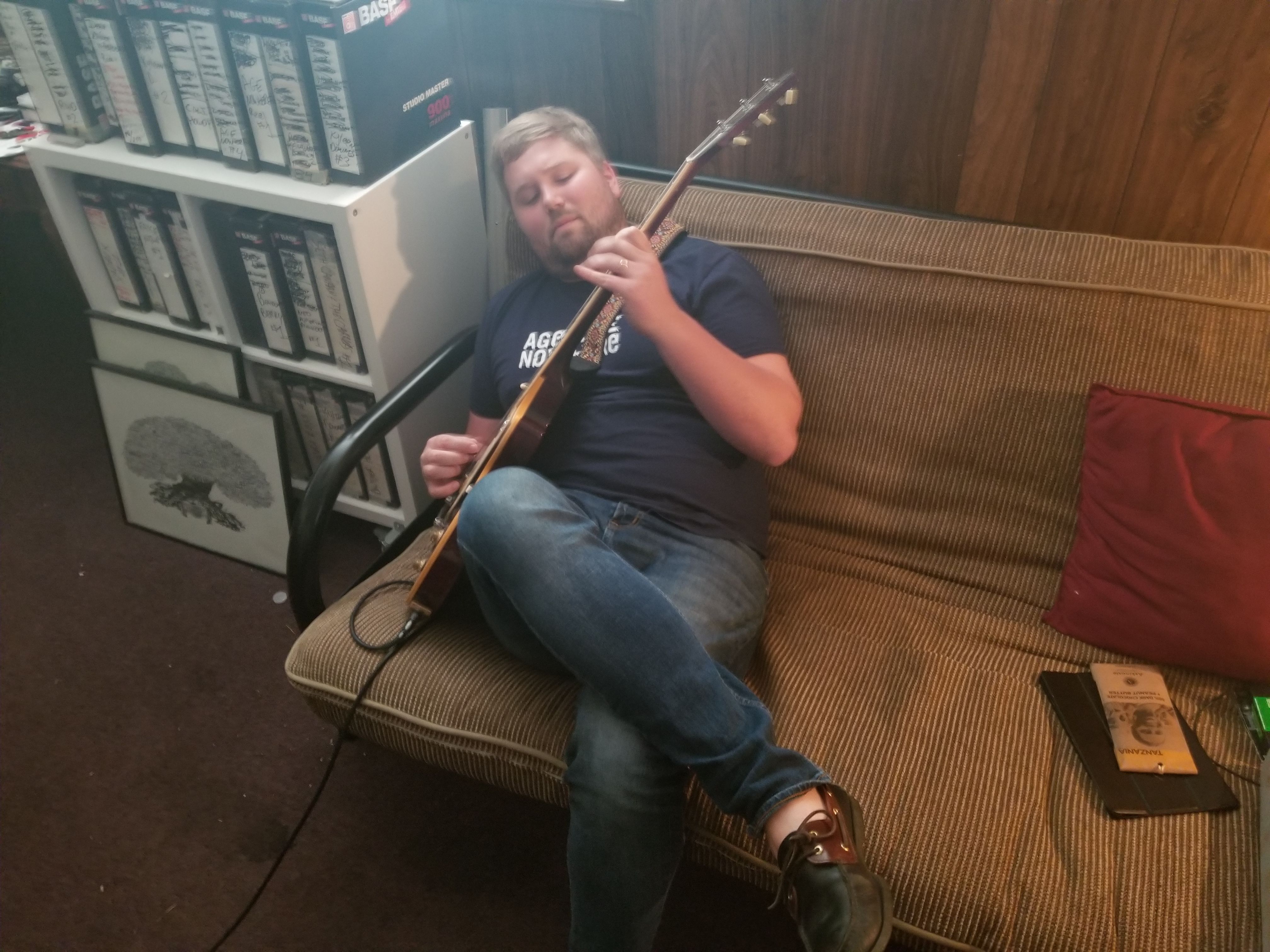 This handsome fella is Kent Montgomery.  He is the lead guitarist from The New Old Fashioned.   He was kind enough to play guitar on "Never Let Go", "Won't Love You Anymore", "Run To You", and "Wapakoneta".  That last song didn't make the album, but I will release it at some point.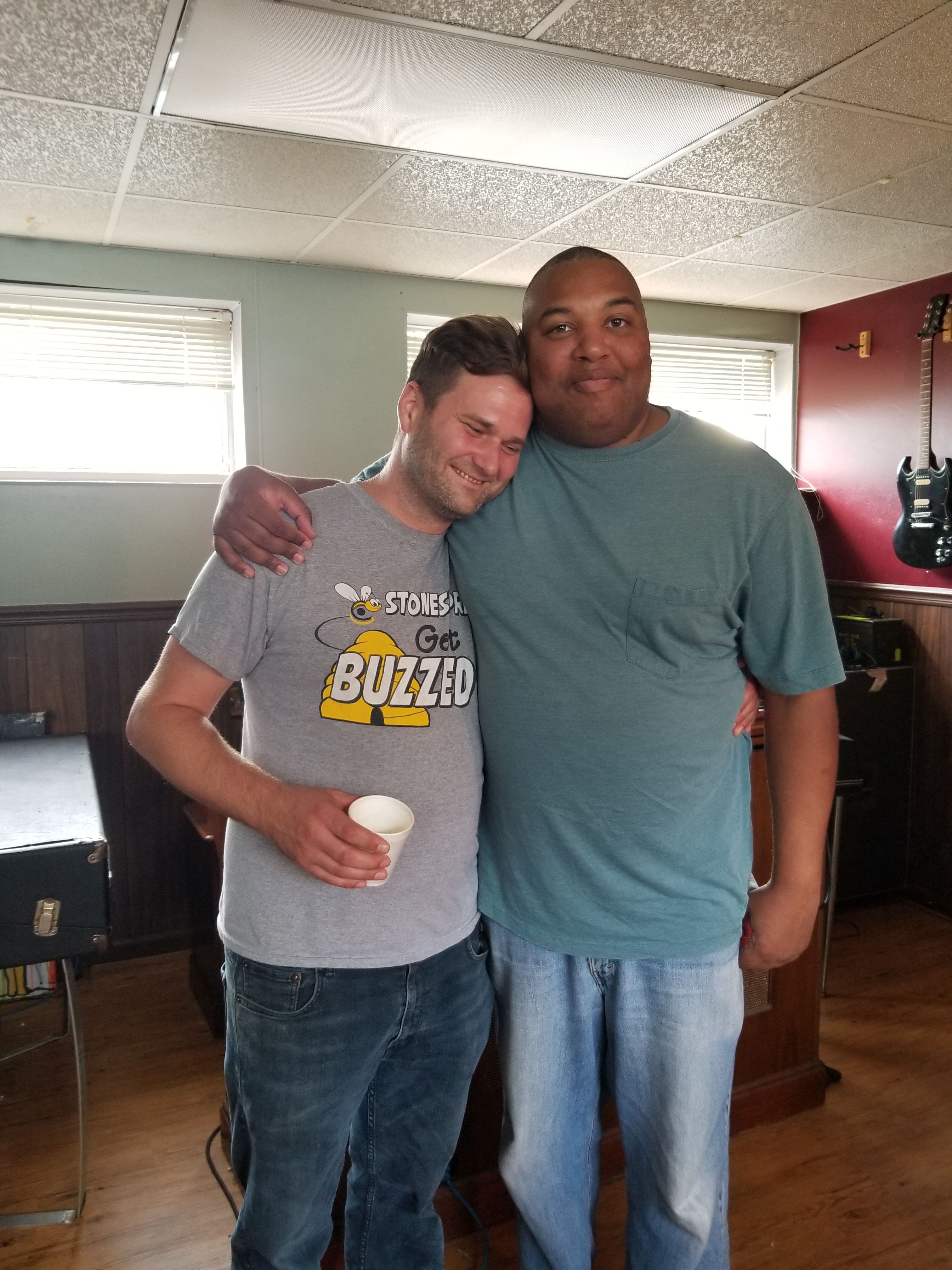 Here I am with Nathan Peters, who I've known over 20 years.  You might recognize him as the lead singer and keyboardist from legendary Dayton band Captain of Industry.  These days, he fronts Lioness.  He was kind enough to come to the studio and play piano on "Goodbye".  I wrote the song on piano, but I don't have the chops to give it the recorded performance that it deserves.  Thanks to Nathan's work, it sounds so very good.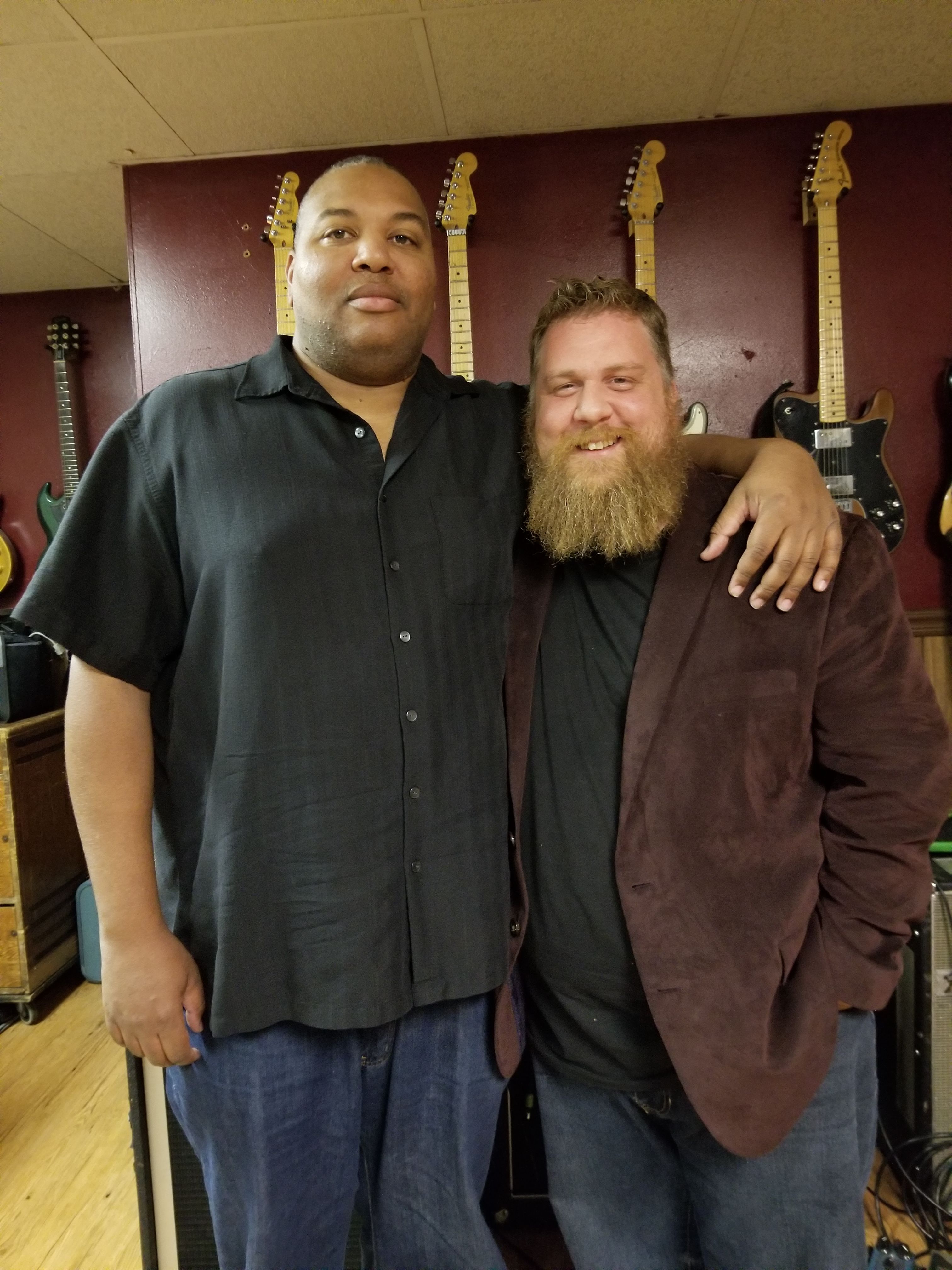 The most recent photo.  January 23, 2020.  As you can see from the wood floors and the walls, this photo was taken after the great Reel Love flood and subsequent remodel.  (Scroll up to the first picture for the old school look of the main room in the studio.)  This was my last day in the studio for work on the album.  There was a mixing session after this, so the official end date was in February, but I didn't need to head down for that.  Patrick's steady hand guided me through this process, as he has done so many times for so many other musicians.  He has a fantastic ability to hear the song behind my low-quality home demos.  I can tell him what I am trying to accomplish as far as the sound I hear in my head is concerned, and he can figure out how to get me there.  This gentleman is a multi-instrumentalist, great singer, and true professional.  
I hope you have enjoyed this brief photo journey through a year's worth of work.  There are plenty of behind-the-scenes photos that I haven't even seen.  I have 5 disposable cameras that came to the studio with me, and they are filled with photos.  If you are curious as to what might be on them, they are available as one of the rewards on my Kickstarter campaign to crowdfund pressing Anxious Inventions & Fictions to vinyl.  Why not head over to the campaign and help me press some vinyl?