I'm not a journalist or professional writer, but I like to write, so my blog is a way to scratch that particular itch. To some extent, my Twitter feed also serves this purpose. I learned this year of a music writing exercise that is conveniently called "Music Writing Exercise", and is represented by the #MWE hashtag on Twitter. The idea is to listen to one album every day that you have never listened to before, then write some thoughts on it... but the thoughts need to be the length of exactly one tweet.  Now, I started the challenge a few days late, which required listening to multiple albums on some days this month, but I just now finished the Music Writing Exercise. I'd like to share with you the albums I listened to, and my thoughts on them, as written on Twitter.  Who knows, you might find something you like.
I'd link to all of these albums, but it would take me FOREVER to look up all of the appropriate links to websites and such, and besides, you know how to use Google, right? 
#MWE1. Yep, late getting started. Ben Decca's 2021 album Dévotion is my first exposure to Makossa music. The songs in Ben's native language (I assume Douala), well, I don't understand, but dig the music. Some latin-sounding flavors, great vocals & harmonies, grooving bass.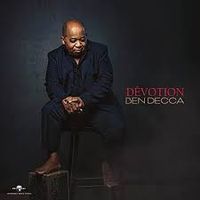 #MWE2. Carolyn Shulman's Grenadine & Kerosene, which came out in 2021. The title track is excellent. There are a couple of songs that lean a little close to country for my tastes, but overall, solid lyrics & well performed musically. Go get this one.
#MWE3. Yes, still behind. California outfit The Sometimes Island has a new EP out called Beverly & Barbara. It's got a creative take an a 70s song, along with some tasty indie pop. Not too saccharine for me, care paid to songcraft and instrumental choices to properly deliver melody.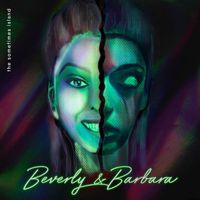 #MWE4. Willie Nelson's ...And Then I Wrote. Well, it's noticeably derivative, with blues & gospel/soul music filtered through his vocal approach. Simple lyrics, going for obvious rhymes. Piano sprinkles are lovely, background singers lovely, album reminiscent of elevator music.
#MWE5. Melissa Carper gives us a live tracked album with Daddy's Country Gold. A unique voice, & an interesting take on a mix of some very old types of music. Yes, the word "country" is in the title, but there are other sounds here, notably strong jazz influence. I think I dig.
#MWE6. The Late Great Townes Van Zandt. "Great" is doing heavy lifting, as I disagree. My favorite song is "Snow Don't Fall", followed by "Poncho & Lefty", but there isn't much going on musically and the songs here don't speak to me. The strings are nice when they show up.
#MWE7. Music City USA, by Charlie Crockett. I don't like this one. I think I liked three songs, maybe. I'm beginning to think that this genre might not be my thing.
#MWE8. Still way behind schedule. I never heard anything from Betty Davis, and her recent death caused me to go check out her work. Her self-titled debut is funky, sultry, and will make you want to get up and dance.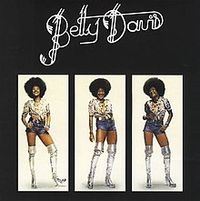 #MWE9. This is the first Zola Jesus album, The Spoils. Vocals mixed low & ALSO sound like they have a ton of reverb, which makes them sound distant & mostly unintelligible. There are some catchy instrumental hooks, & tasty shoegaze sounds, but I won't come back to this one.
#MWE10. Back to Betty Davis for this one, her second album. It's just as funky and sultry and full of attitude as the first one.
#MWE11. Shame on me for taking so long to get around to listening to a Bad Brains album front to back. This is their debut & it is chaotic & fast & loud, except for when they branch off into reggae, & then right back in to furious punk. As good as advertised.
#MWE12. Adria Kain, When Flowers Bloom. An R&B album featuring what sounds like mostly in-the-box production, which really isn't my thing. I like "Melt Into You" best here, and the album is not bad, just not all that memorable. Really good vocals though.
#MWE13. Jay Wheeler's latest El Amor y Yo. Good vocals. Heavy use of pitch correction for artistic reasons. I'm old, it's not my thing. Interesting variety of Spanish language urban music. Plenty of nice grooves, and one can dance to most of it.
#MWE14. Wiki tells me that this Ricky Nelson album is rock and roll. It sounds like the kind of thing you would hear on an oldies station, the songs are quite slow, and use rudimentary chord progressions. The perfect soundtrack to a movie set in the 50s, but not for much else.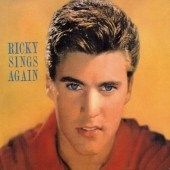 #MWE15. More Betty Davis, more funk on Nasty Gal. Interesting how this sounds like the era it is from, but still somehow fresh. It's good. A song called "F.U.N.K." on it has Betty name dropping a bunch of her musical contemporaries, and I wonder if she was the first to do that.
#MWE16. Introduced to Nija here on Twitter by @djboothEIC.  Lots of emotion carried in the lyrics on these tracks, notably for me "Rare" & "You Don't Love Her". That said, I think modern R&B with in-the-box production & heavily pitch shifted vocals isn't for me. That's ok.
#MWE17. Revival, Rissi Palmer. I've followed @RissiPalmer #onhere for awhile, & finally got around to listening. This is as soulful as you'd expect given the album name, also meanders around country & americana sounds. Excellent album. Hello Hammond B3 on stompin' title track!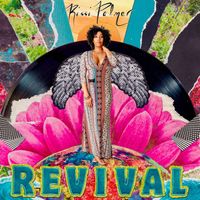 #MWE18. Hard Won by Lizzie No has lovely songs. Lizzie plays harp. HARP!!! Lizzie also plays guitar. Folk music here, well recorded. I dig it.
#MWE19. I listened to this because Paul Monnin told me to. Other than the bass on "Do Right Woman", including a couple of sweet fills, I don't like it. Sorry, Paul. (Ok, I guess I dig the way the different vocals are panned as well.)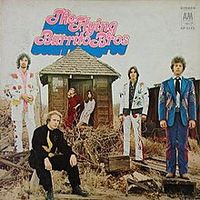 #MWE20. Fellow Midwesterners Urge Overkill are back. Say "oui" to this album. If you remember and like this band, you'll like this album. If not, you might still like it, I certainly do. I dig Nash Kato's voice. The songwriting is good.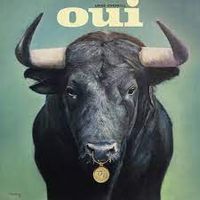 #MWE21. I discovered Joslyn & The Sweet Compression because they are stopping by Dayton on tour. I have a ticket. Solid album here. Funky, with some characteristics of that classic 70s Dayton sound. Soulful. Dig it very much.
#MWE22. Bubblegum, by Mark Lanegan. I really should have gotten to this earlier. Great songs. Having PJ Harvey on a couple of them certainly doesn't hurt. Mark's voice sounds broken in and familiar like old leather. Solid rock and roll album.
#MWE23. Spoon's latest album is Lucifer on the Sofa, and is the first Spoon album I have listened to in its entirety. What took me so long? This is a rather solid rock album. I think my favorite song is "Satellite", but that may change with future listens.
#MWE24. Built To Spill's album Keep It Like A Secret came out in 1999. I like all of this. Some of the guitar work is a bit more meandering than most of what I listen to, but the hooks are good, and there is some big rock and roll sound when there needs to be.
#MWE25. Kären McCormick's EP Retro. It's pop country, not my thing at all. Well produced and executed, sure. Here's hoping more artists/songwriters of color bust through that glass ceiling in the Nashville part of the industry though.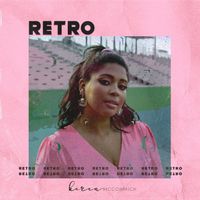 #MWE26. heard Momma's new single, which sounds exactly like Veruca Salt to me, so I went to check out their older work. That's not quite the feeling you get on Two Of Me, their 2020 album, it's much more subdued. That said, it's perfectly fine, but I'm ready for the next one.
#MWE27. Eddie Vedder's latest solo album, Earthling, is much better than I expected, containing a variety of styles, sonic textures, and approaches to song construction. I need a few more listens before I throw too many superlatives at it, but my first take is it's quite solid.
#MWE28. Pollen, the 2021 album from Superbloom, is my favorite album out of all the ones I listened to this month. It sounds like 90s rock, and I mean that as a compliment. I will probably be listening to this over and over and over again.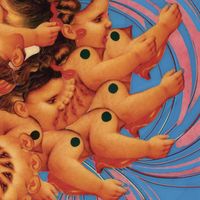 *****************************************************************************
This was an enjoyable exercise. I listened to several albums that I otherwise might not have listened to at all, or might have taken awhile to get around to. There ended up being a reasonably diverse group of genres represented, though it could be argued that I need more hip hop or pop music in this February collection.  Maybe I'll concentrate a bit harder on those areas next year.  (Though it could be said that discovering a new-to-me genre in Makossa more than makes up for that.) Yes, I definitely plan to do this exercise again.