Welcome to Concert Memories May!  All of my Monday blog entries this month will be about memorable concerts.
This time we're going to party like it's 1999... well, because this show happened in 1999.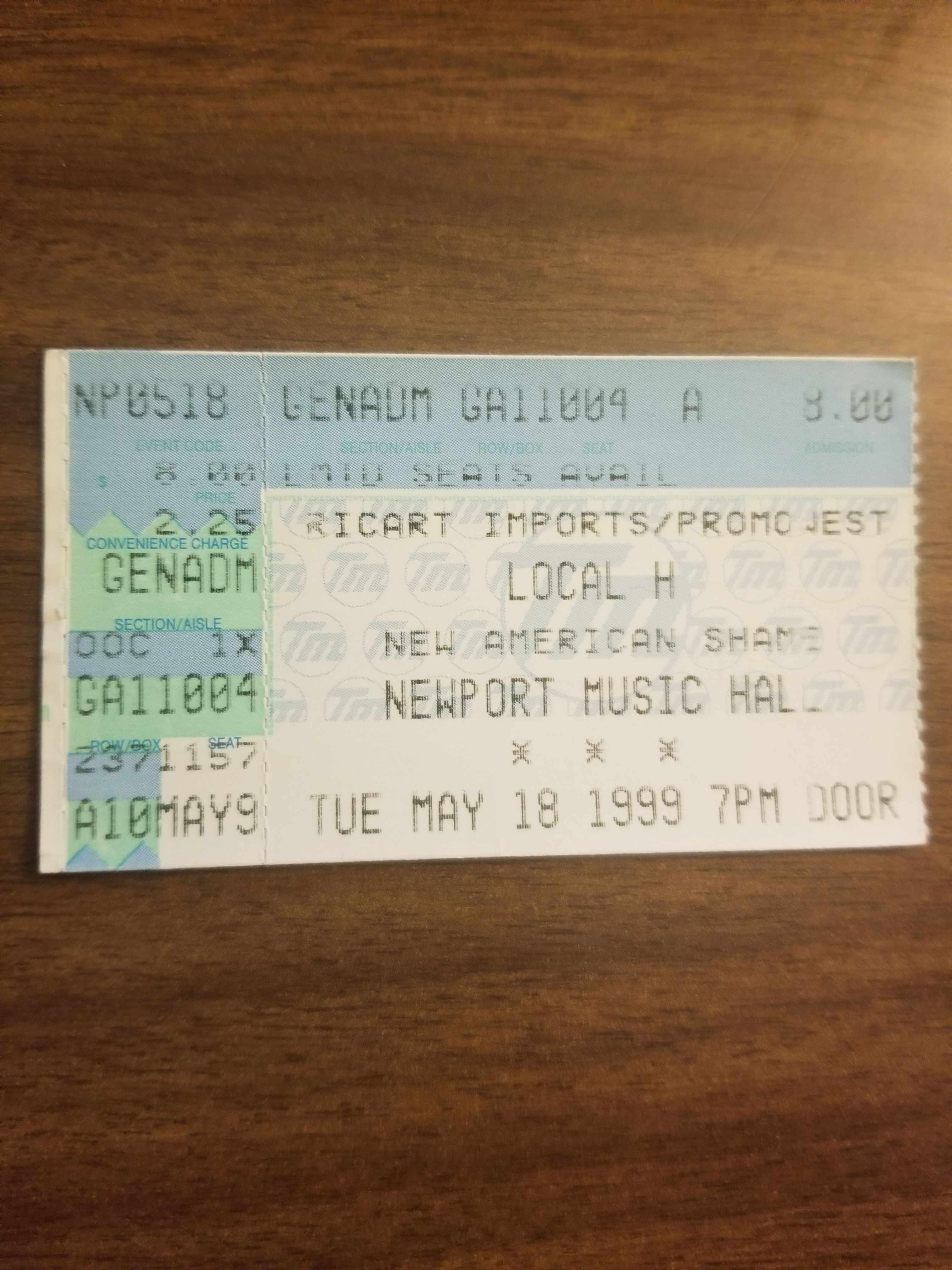 The third Local H album was Pack Up the Cats, and even though it was released in 1998, the band was still on tour to support it in 1999.  Local H had a massive radio hit single from their previous album, and I had seen them before when they were on the road touring with that one.  They opened for Stone Temple Pilots on an arena tour, and I caught them at the Nutter Center in Dayton.  This show though, instead of being in an arena, was in a properly sized venue for a rock and roll show.
Normally at the Newport Music Hall, there is a crowd control barrier in front of the stage.  This serves to give a space of a few feet between the crowd and the stage, and this space is populated with security staff and professional photographers for the more crowded shows.  Immediately upon entering the big room for this particular show, my group and I noticed that the barrier was gone.  Indeed, we could lean right up on the stage, giving the show a much more intimate feel.  We were actually able to talk to the musicians during the show, as we were close enough to be heard. I swear that I could even feel the air being pushed by Joe Daniels' kick drum.
If you're not familiar with Pack Up the Cats, well, it's a concept album about playing in a rock and roll band.  The band leaned into the album, opening the concert by playing the first 9 songs from it in order.  For a group who wrote a self-deprecating song about not being a very good live act, they brought the frenetic, high-energy performance they were known for.  These guys have been road warriors for years, both before AND after this date in 1999, going out and earning it night after night in town after town.  In fact, Local H are still at it. 
One of my favorite lyrics from the album - and from this show - is from the song "Hit the Skids"... .
I'm in love with rock and roll / but that'll change eventually
I related to those lyrics when I was 22, and well, it hasn't changed yet... but maybe eventually.