I released an album in 2020, and of course, have listened to it way more than anyone else has.  That's kind of how it works for songwriters, you spend so much time listening and critiquing your own art.  I feel obligated to mention that release, because I'd really like you to listen to it if you haven't done so yet.
Curious about some of the other things I listened to in 2020?  Be assured, I spent time with music that wasn't actually my own music, and there was certainly no shortage of albums released.  Did you know that Pearl Jam put out an album this year?  It's true.  Guided By Voices put out three albums this year, because of course they did.  Some artists who released albums I enjoyed this year are Lesley Barth (Big Time Baby), Lydia Loveless (Daughter), Nick Kizirnis (The Distance), and Local H (Lifers).  However, here are my favorites, in no particular order, except for perhaps this first one: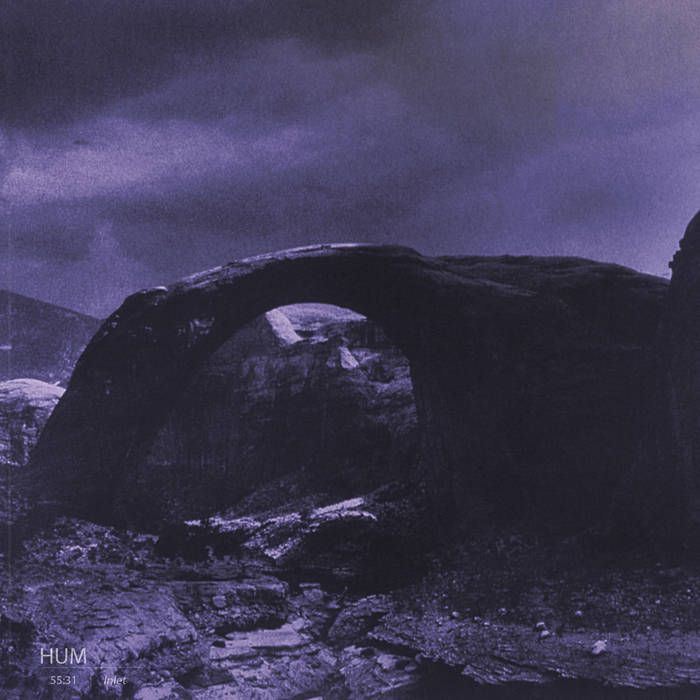 HUM - Inlet
HUM dropped this on the world as a complete surprise.  In unison, music blogs everywhere reviewed Inlet with collective awe and near-universal approval.  If you're a music fan who reads about music, and younger than my generation, I'm sure you didn't understand it.  "Why are there suddenly all of these articles about a band I've never heard of"?  That's what you surely asked yourself. 
HUM hail from Champaign, Illinois, and had a moderate hit song on their third album in the 90s.  From the first time I heard that song, I knew this was exactly the kind of band I would love to play in and the kind of band I would love to see.  Riff-tastic.  Layered.  Like shoegaze, but with more driving drums, very subtle harmonies, and some separation in the guitars.  A little bit like metal, but not quite as angry or as fast.   (Let's take a moment to appreciate some things about that excellent song I linked to that would be generally be castigated today by people in the music business.... introduction of 33 seconds, complete sonic deviation from introduction to the body of the song, all of the instruments are real, the vocals are not pitch corrected, vocals not sitting right on top of the mix, almost two minutes go by before the chorus shows up, total run time is five minutes.)
HUM disappear for 22 years, then drop an album out of nowhere that sounds like they had never left.  It is glorious, and is my favorite album of the year.  The guitar tones and feel of the songs remind me of my youth, but the vocals are on occasion just a touch more prominent in the mix now than they were a couple of decades ago.  There are still lyrics about space and relationships, and there is still all sorts of rock being brought to the table.
Favorite songs:  "Waves", "Step Into You", "Cloud City"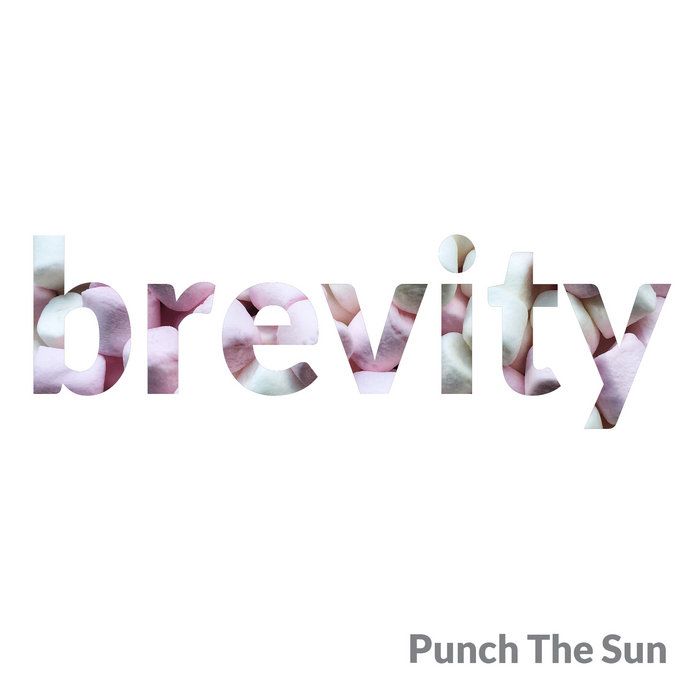 Punch The Sun - Brevity
If you read my blog, you might remember that I've mentioned this album before, when I posted an interview with Shannon Söderlund.  Well, here we are near the end of the year, and Brevity remains one of my favorite albums, and I have listened to it over and over and over again.  That sweet 90s rock sound will probably always be a soft spot for me, and this album has plenty of it, but also plenty of vocal harmonies and clever lyrics.  Go listen to it immediately, leave your ammunition in the junk drawer, and don't be like Steve. 
Favorite songs:  "Ammunition", Hey Steve", "11 Until 2"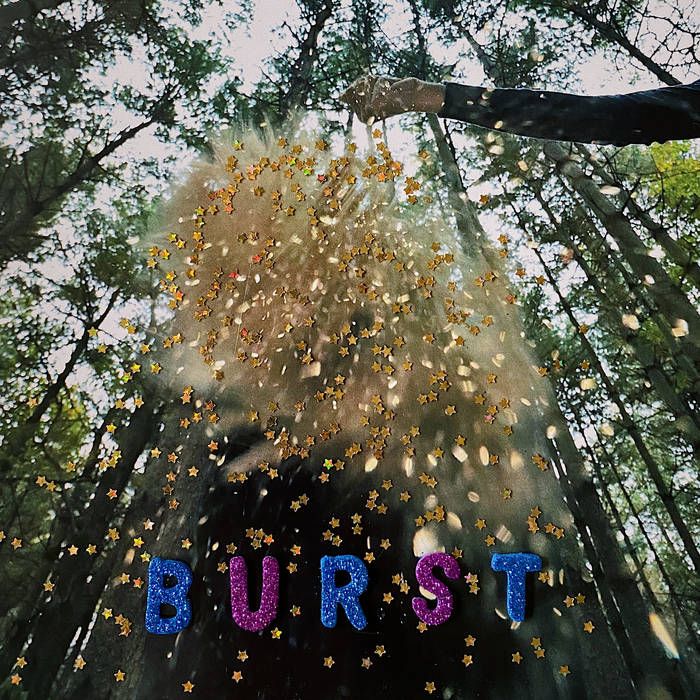 Snarls - Burst
I am pretty sure that everyone in Snarls is too young to remember anything about the 90s, but here again, the rock sound from that time period shows up on a 2020 album.  These folks are fellow Ohioans, hailing from Columbus.  They've had a good year... they've gotten plenty of press from the prestigious and coveted media outlets who we all wish were listening to our music, they signed to a record label, and they released Burst, their debut.  Sure, the pandemic nixed their touring plans, and I'm sure that caused them to lose their collective marbles, but as soon as its possible, I think they'll head out on the road in search of world domination.  I'd really love to put together a show and play with them in Dayton, but that is probably not enough profile for them.
The songs here are good.  A lyric on the album that really resonates with me goes "twenty seems further than it ought to be", which I find to be amusing because there is no way this was written from my point of view.  You'll be learning more about a specific member of this band later. (That is what they call "a tease".)  For now, let's say that this is another album that lands squarely on some of my favorite sounds... two guitar attack, vocal harmonies, hooks aplenty. 
Favorite songs:  "Hair", "Concrete", "Burst"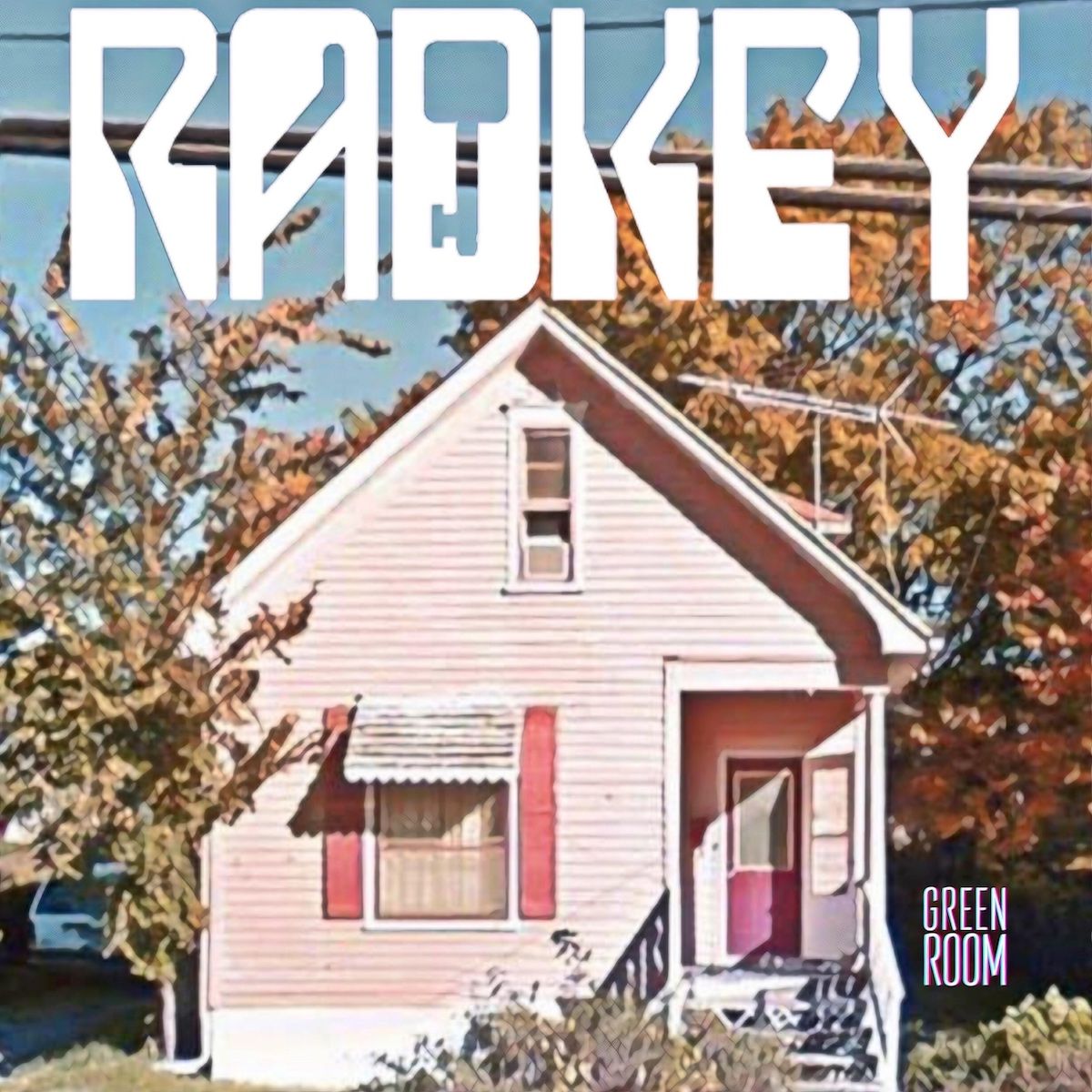 Radkey - Green Room 
I discovered this band early in 2020, via their 2019 album No Strange Cats.  That's an outstanding, punchy, punk-influenced bundle of rock.  I remember checking the touring schedule to see if Radkey were going to make it to Ohio, and then… well, we all know what happened in the spring, and what that did to touring bands. 
Radkey clearly got to work during the months of isolation, and dropped a new album this year.  It picked up right where their previous one left off… I mean, check out this video for the lead single: 
You'll be nodding along to everything on this album, and the interpretation of a Bill Withers classic at the end is a nice cherry on top of a tasty rock and roll sundae. 
Favorite Songs: "Two-Face", "Judy", "Stains"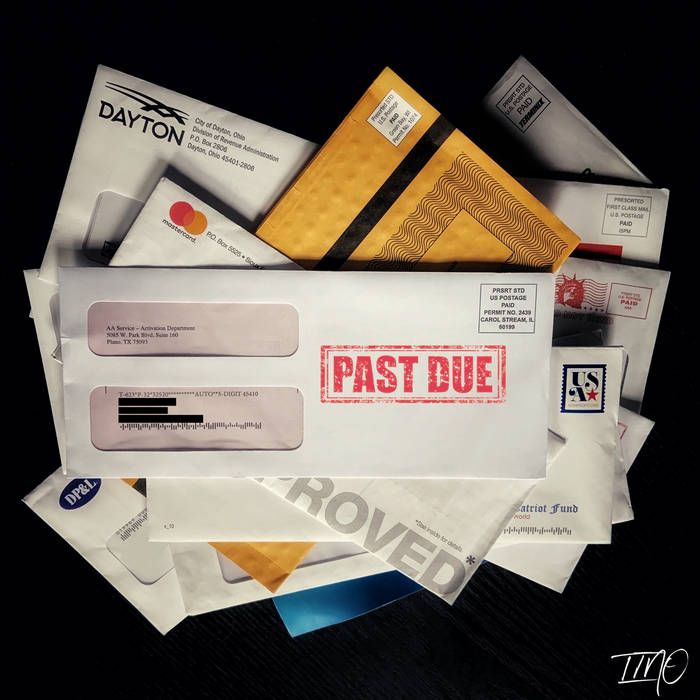 TINO - Past Due 
You know, in my youth, I listened to a lot more hip hop and rap than I do now.  Don't get me wrong, I still very much respect the art form, but as I get older, I find that this genre has stopped resonating with me.  Well, TINO is here to bring it all back. 
He grew up in Cleveland, but he calls Dayton home these days, and music in the Gem City is better off for it.  You can learn more about him in an interview he did earlier on my blog.  With TINO, you shall find high energy delivery, intelligent lyrics, and rhymes that you probably didn't expect. There is plenty of truth spoken on this album, about the 1995 Cleveland Baseball Club (whatever happened to them at the end of the season?), and about the government. 
This gentleman takes his art seriously, and he's got more on the way.  If you know of more hip hop like this, point me in that direction. 
Favorite Songs: "95 Tribe", "Gov't"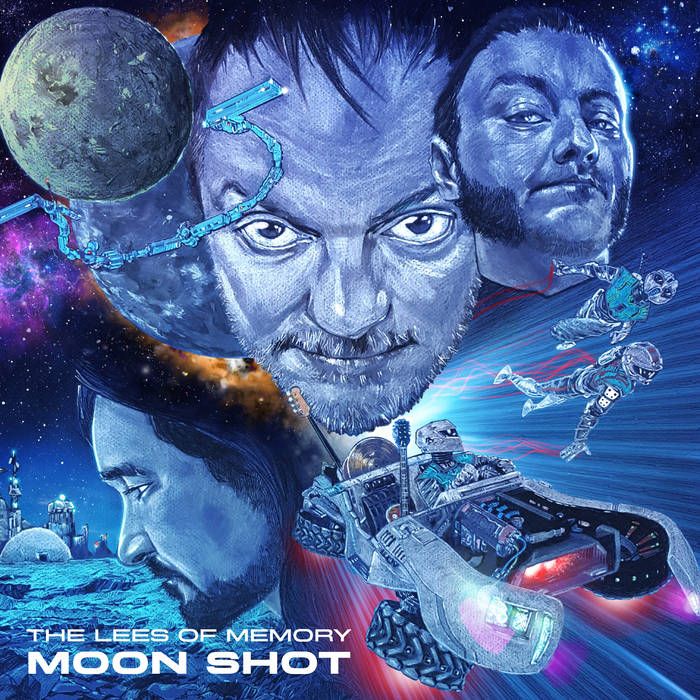 The Lees of Memory - Moon Shot 
John Davis does it again.  You might remember him from previous bands, such as Superdrag, and previous blog entries, such as this one right here.  Davis grabbed Brandon Fisher and Nick Slack, and dropped this album in July. 
A funk song isn't the sort of thing you would ever expect here, but you get one on the last song of the album. Other than that, this sounds like a natural continuation of the sounds we have gotten on this band's first three albums.  
If you don't listen to the lyrics, you might think this is a happy album.  It's not, and really, given what most of us have collectively experienced this year, that's not a surprise. The lyrics on the album express plenty of problems, but they also comment on something that many of us do to deal with it all.  My favorite lyric on the record is from "Crocodile Tears", and it goes:  the radio might help when you feel blue / that's what rock and roll's supposed to do / records lift me up when I can't move / that's what rock and roll's supposed to prove. 
Yep, that's about right. 
Favorite Songs: "Crocodile Tears" , "Free & Easy", "Far Beyond"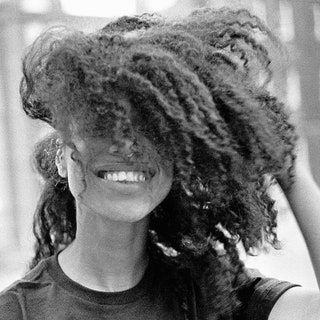 Lianne La Havas - Lianne La Havas
I thank NPR and their Tiny Desk series for introducing me to Lianne La Havas a few years ago.  If you have a few minutes, I cannot strongly enough recommend her enthralling performance from 2015.  Here it is: 
Two of those songs are from her second album Blood, and the other one is from her debut Is Your Love Big Enough?... but that's a good sample to show you what she is about as an artist.  Lianne writes beautiful songs, and has a strong, otherworldly beautiful voice. 
I find the song "Green Papaya" particularly interesting.  There isn't any percussion, so the guitar gives you the rhythm.  If you're thinking that's the bass player's job, well, the bass here is sparse, and serves as more of an accent that occasionally moves the feeling along, it's not actually doing rhythm work.  (I happen to very much LOVE what the bass is bringing here.) There is a time signature change at the chorus, but without a steady percussion instrument, I keep having a hard time finding the downbeat, and that really holds my interest.   
Lianne has been covering "Weird Fishes" live with her band for years now, so it's pretty cool to see it show up on this album, and a very interesting choice to cover.  Here's their official video of it, and something that keeps bringing me back to this is seeing the drummer start with the exact beat from the original song, and then change it.  Lianne makes this song her own.  Also, the a capella bit gives me chills.
Favorite Songs: "Green Papaya", "Paper Thin", "Sour Flower"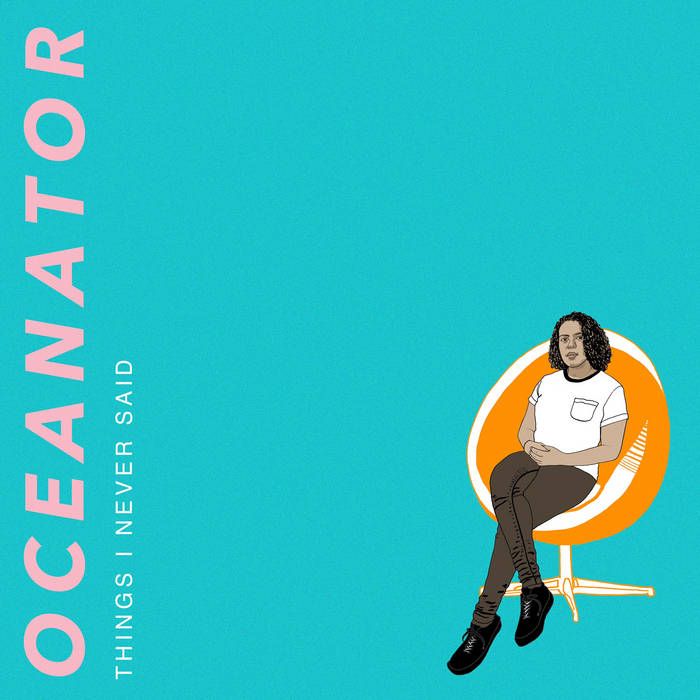 Oceanator - Things I Never Said 
Oceanator is the project name for one Elise Okusami… a band and a person from New York City.  This is the Oceanator debut album, full of fuzzy guitars for body and catchy lead licks that you might end up humming.  Right around the time of release, this album got all kinds of press from just about every corner of the world of online indie rock commentary.  (Well, at least I noticed this in the corners of that world that I happen to visit.)  I don't think I can say anything that hasn't been said already by a ton of writers who are more professional than me.  If you want more details, definitely go check out some reviews. 
I'll sum up this way:  I dig this album.   
Favorite songs: "Hide Away", "Walk With You", "The Sky Is Falling"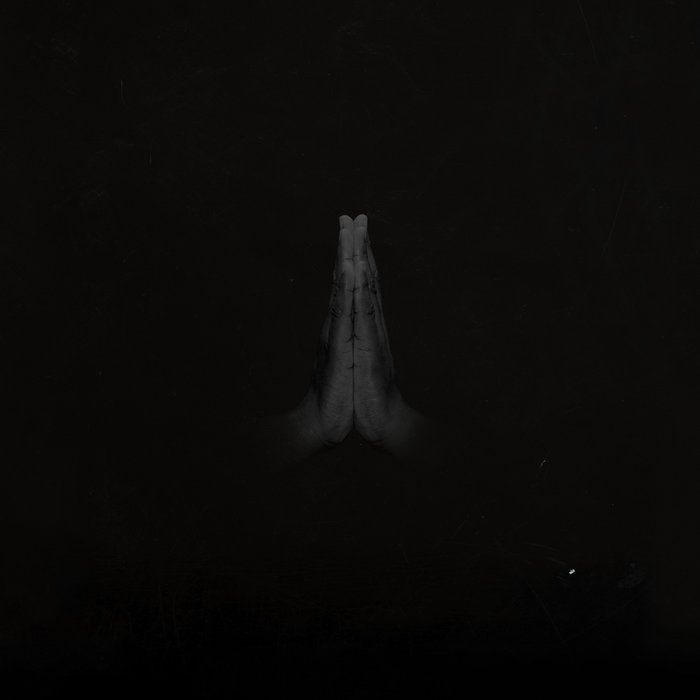 Sault - UNTITLED (Rise) 
Sault released two albums this year.  Many of their song lyrics directly reflect very relatable thoughts and feelings, and are expressed as direct observations or true-to-life quotes.  For an example, they have a lyric that goes like this: don't shoot, guns down racist policeman, don't shoot, I'm innocent 
That particular lyric isn't on this album, it's on the other one they released this year.  Both of them are certainly worthy of your attention, but this is the one that makes my list of favorites from the year. The percussion sometimes sounds like it comes from some genre of EDM, whereas other times I get a very Afro-Caribbean feel from it.  The music over the percussion is a mash-up of r & B, funk, soul, and gospel.  I don't even know what to call it… Up tempo soul?  Disco revival?  Maybe we should eschew categorization here and just say that many of the tracks here will make you want to move. 
The bass groove on "I Just Want to Dance" is great, and I think I'll spend some time learning that one for the fun of it.  The bass on "The Beginning & the End" is also awesome, and I might mess around with that as well. 
Favorite songs:  "Free", "You Know It Ain't", "Uncomfortable"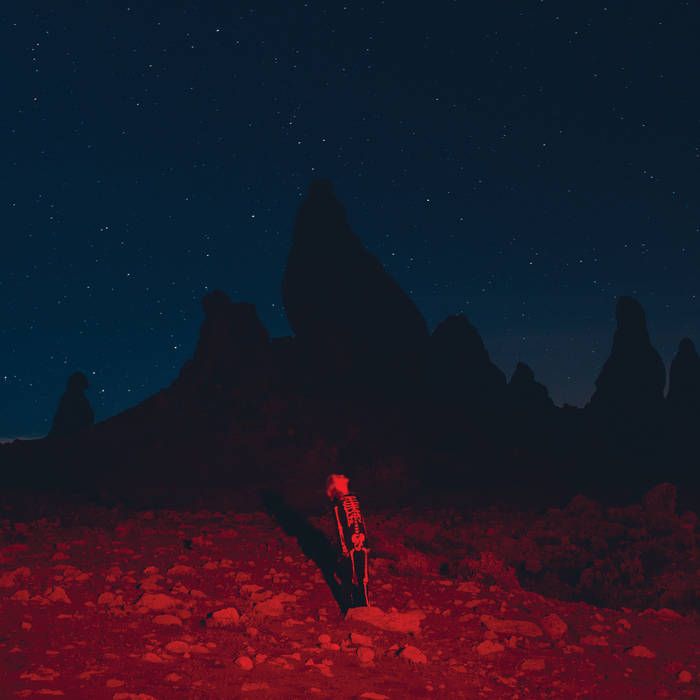 Phoebe Bridgers - Punisher
I didn't want to like this album.  It has been written about everywhere, and Bridgers has been making so many appearances that I don't know if we can refer to her as "indie" anymore.  Being ubiquitous makes you mainstream, doesn't it?  She even got nominated for a Grammy this year.  (An aside, her nomination is in the Best New Artist category, but she's not exactly a new artist.  The lesson here, as always, is that the Grammys are clueless.)  So yeah, I didn't want to like this album, and I didn't want to write about it, as I am not generally in the habit of listening to or writing about pop stars.
Here's the thing though... Punisher is every bit as good as people say it is. The pop sheen on the production is a bit much for me, but the songs are strong.  Phoebe Bridgers is brilliant, and listening to her songs makes me want to work on my craft.
Favorite songs: "Kyoto",  "Chinese Satellite", "Moon Song"