Dad's Album of the Week is back.  This is the series where I briefly review my late father's vinyl.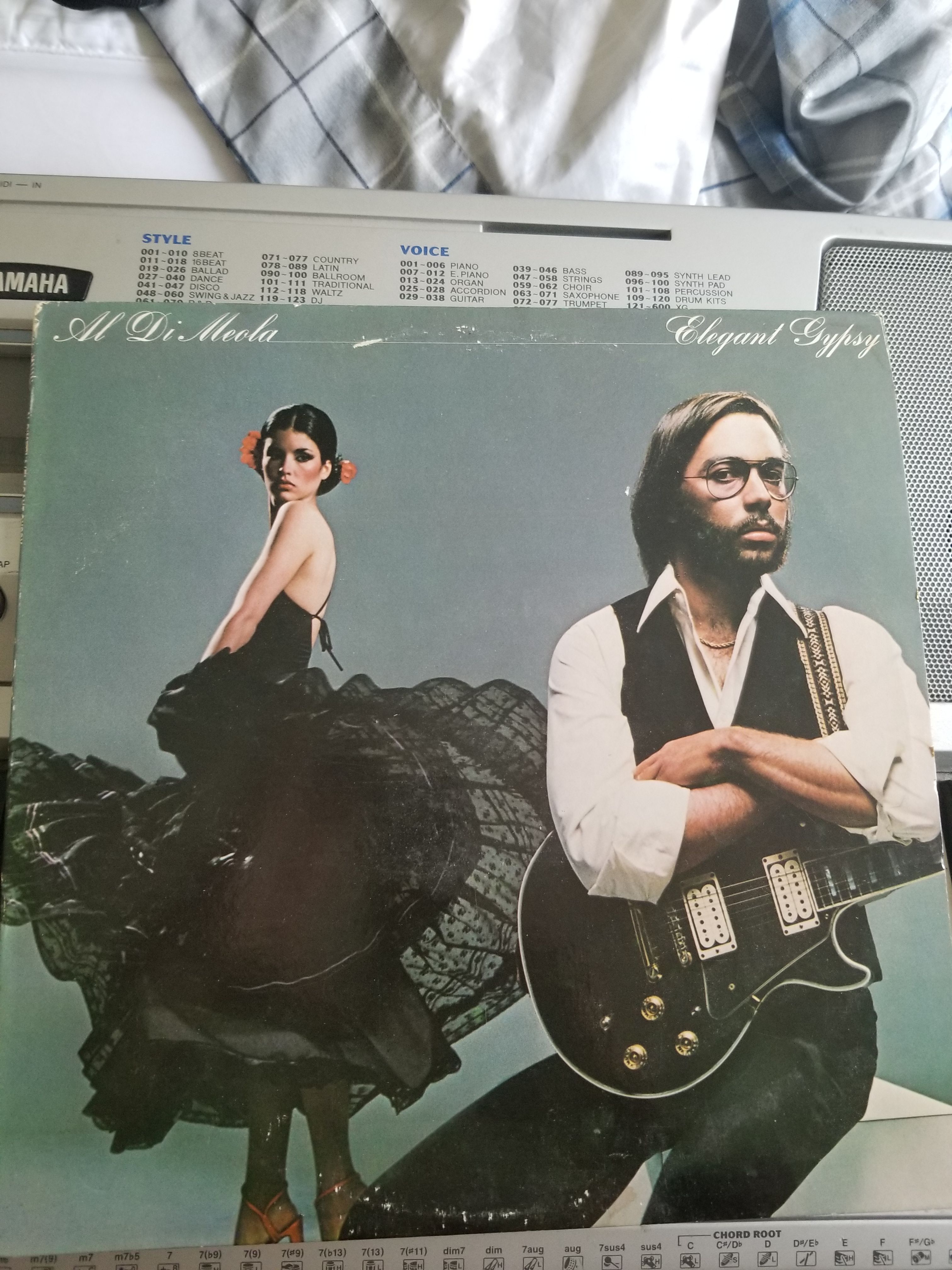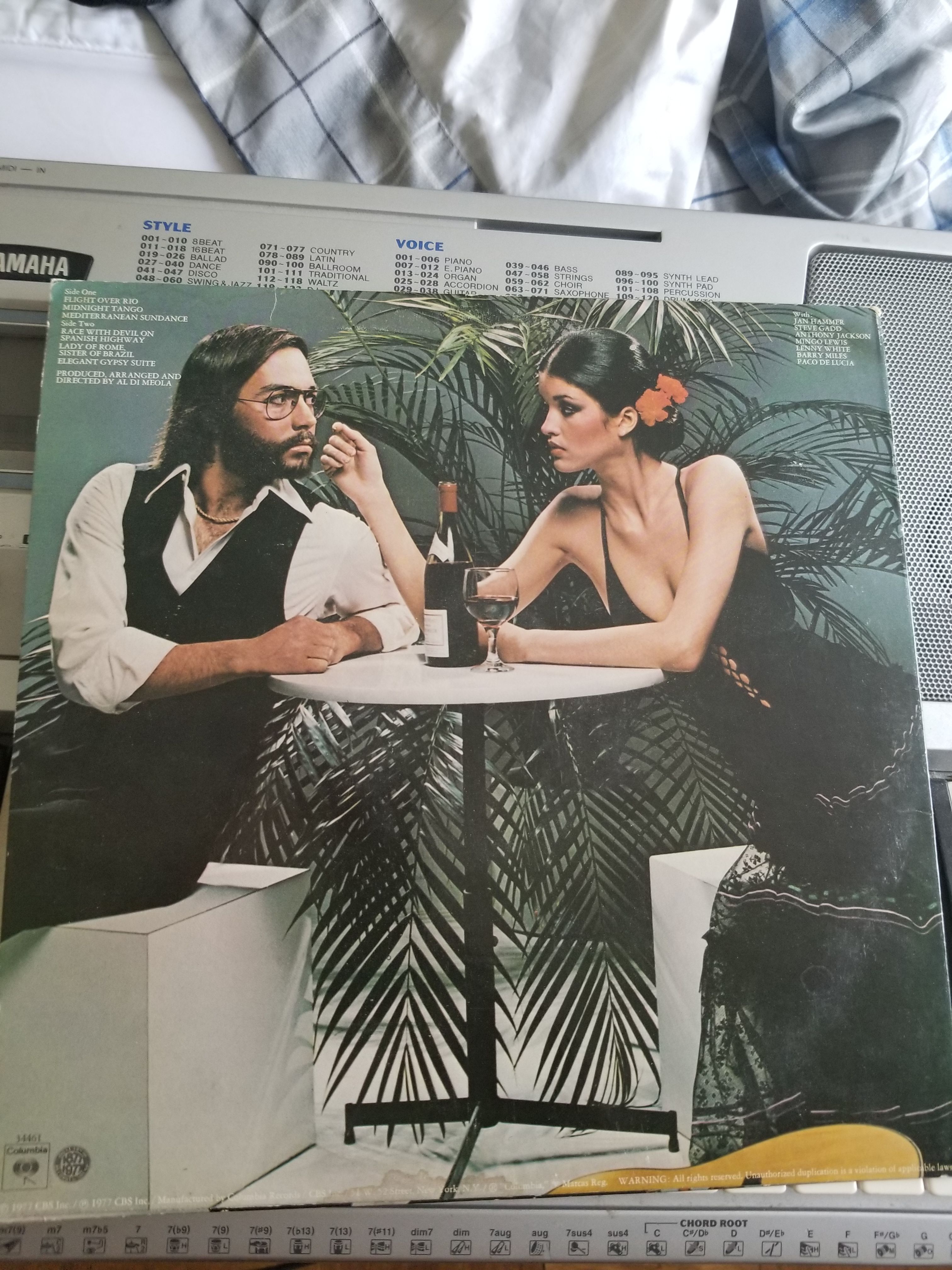 Al Di Meola - Elegant Gypsy
The name of this album has aged poorly, as I understand that the Roma people, elegant as they might be, do not prefer the exonym used here.  This album was released in the year of my birth.  Yes, I'll make you look that up.
Al Di Meola is a guitarist - which should be obvious from the cover.  He was in Return to Forever before releasing his own music.  This is his second solo album.  It is wordless.  There is a great deal of guitar playing, very jazzy, lead bits, and such.  It's not my thing.  Maybe that's because Stanley Clarke isn't on this album, though I mean no offense to Anthony Jackson.  Maybe that's because the music is not as incendiary as what I have heard from Return to Forever.  This gentleman is a virtuoso at his chosen instrument, so if you play guitar, it might very well be your thing.