Dad's Album of the Week is back.  This is the series where I briefly review my late father's vinyl.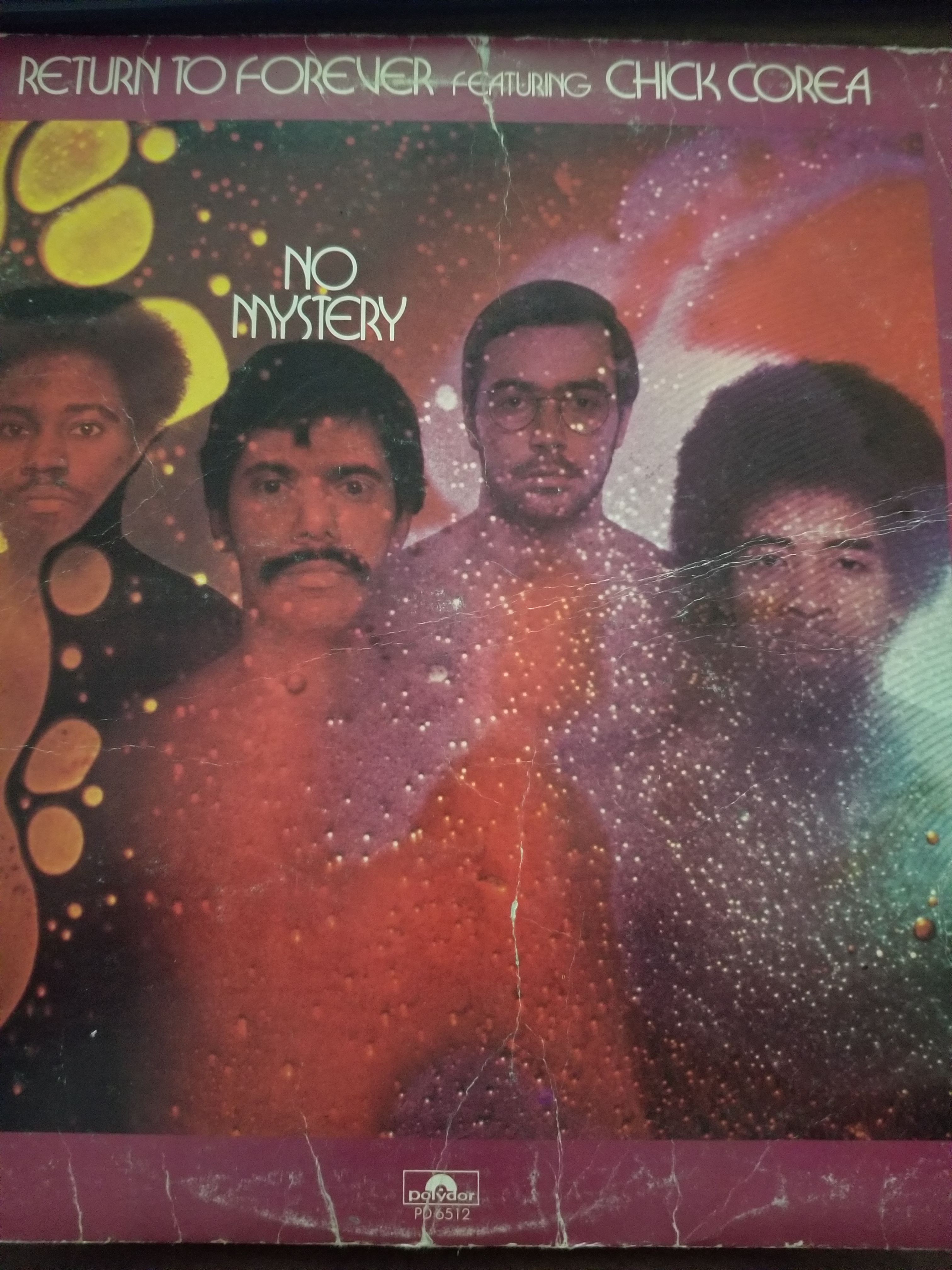 Return to Forever featuring Chick Corea - No Mystery
Another fusion album from my father's collection.  There is funk here.  There is rock here.  There is jazz here.  Why did my dad like this so much?  Well, he was a drummer.  The drums on the opening track, "Dayride", are insane... there are brief periods of frenetic fills and explosivity... it's much more than just keeping time.  Oh, and look, that first track was written by bass legend Stanley Clarke. 
It's an interesting approach to collaboration here.  On the first side of the album, each member of the band gets a song, and the last song is credited to all four of them.  On the second side of the album, well Chick Corea wrote all of those, but that's ok, as he put this band together.
The bass lines are awesome, and mostly so advanced that I don't know if I'll ever have the chops to play them.  There are blistering guitar solos.  There are all sorts of interesting keyboard licks from both normal acoustic pianos and all kinds of electric pianos and synth.  Even congas and a marimba show up on this album.   
Summary:  I very much dig.  If you are a musician, go listen to this.  The musicianship on display here is outstanding.  If you're the sort that is swayed by critical acclaim, this won a Grammy.