So, if you post this kind of a list after everyone else has already posted theirs, folks might actually pay attention to it?  Yes?  No?  At any rate, here are my favorites, in narrative order (not so much in order of which I like more or less):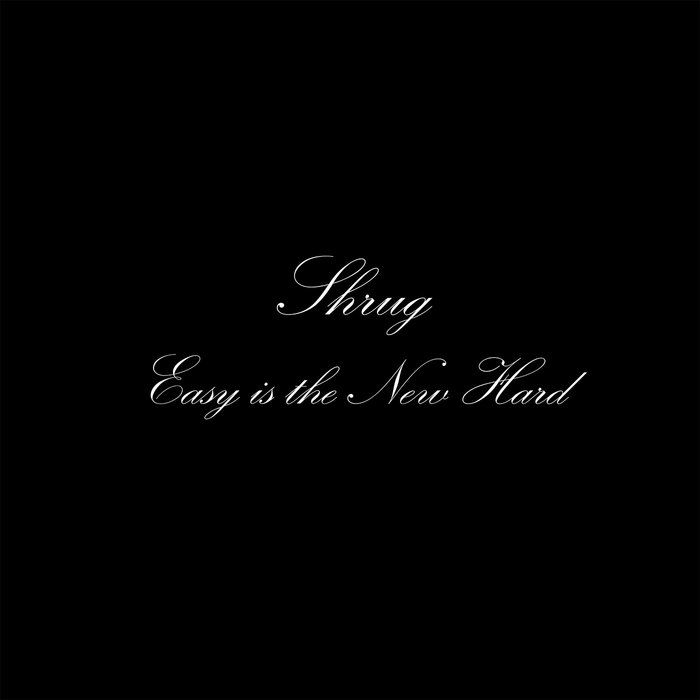 Shrug - Easy is the New Hard 
Shrug are stalwarts of the Dayton music scene, having been around for 25 years.  This is their first album to be released on vinyl, and as if that's not enough, it's a double.  Some of the songs on the track list that showed up in their sets 15 years ago ("New Amsterdam" and "Bender" being the oldest if memory serves) coexist beautifully with new music that didn't get played live until the album release show ("Powder" and "Follow the Captain").  The result is probably the best, most eclectic work of their tenure, and certainly my favorite since 2002's self-titled release. 
Favorite Songs: "Powder", "New Amsterdam", "Follow the Captain", "Blue Blanket"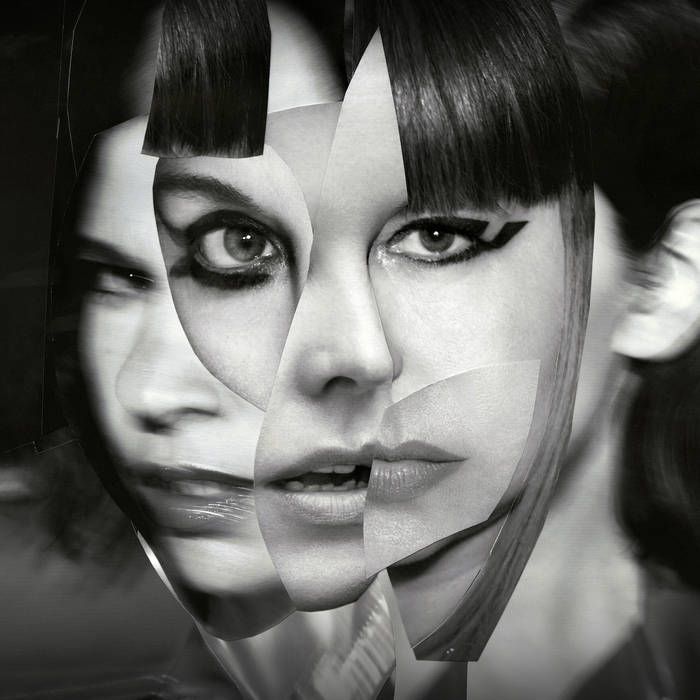 Sleater-Kinney - The Center Won't Hold 
About the same time that Shrug was getting going here in Dayton, this band started up in Olympia, Washington.  This is their 9th album, and it heads off in a different sonic direction from everything else in their catalog. This new direction cost them the powerful services of drummer Janet Weiss, as she departed the band just before they went on tour to support the album.  There is synth here, extra slick production, and pop sensibility, but it still sounds like a Sleater-Kinney album. That's enough for me. 
Favorite Songs: "Reach Out", "Bad Dance" 
Big Wreck - ... but for the sun 
Here's a third band that formed in 1994.  Ian Thornley's voice is the closest I have ever heard to Chris Cornell's, and it's still as powerful now as it was when I first discovered this band.  If you enjoyed Soundgarden in the past, I think you would like Big Wreck as well. This new effort is a big, loud, swaggering rock and roll record. You want guitar solos?  There are plenty of them here. You want riffage? There is plenty of that here. You like shouting along whilst driving? These songs are perfect for that.   
Favorite Songs: "In My Head", "Give Us a Smile",  "Alibi"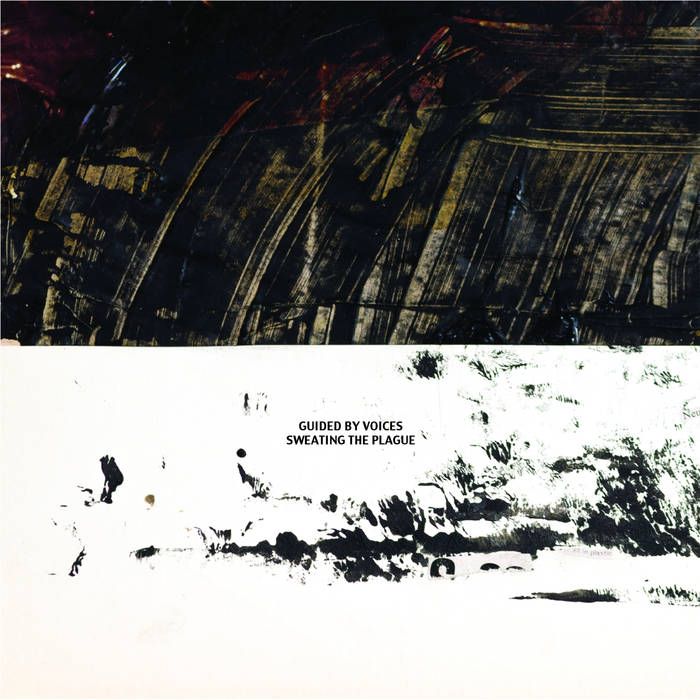 Guided By Voices - Sweating the Plague 
How about a band that was already more than ten years old in 1994?  Indie rock royals Guided By Voices released three albums this year, because of course they did.  This is the last of the three. I have had a hard time keeping up on all of Bob Pollard's music over the years, and would only consider myself somewhat well-versed on the albums that came out between 1994 and 2004.  With that caveat in mind, this album isn't what I was expecting. I heard tempo changes, a brief Boston-esque lead guitar harmony, a song that starts a capella, all paired up with the usual amount of fantastic hooks. 
Favorite Songs: "Street Party",  "Your Cricket Is Rather Unique", "Immortals" 
Elbow - Giants of All Sizes 
Apologies to Oasis, but Elbow are now my favo(u)rite Manchester band.  This is their 8th studio album. Lyrically, it's darker than what we normally get from them, but personal tragedies and these modern times will have that effect.  Guy Garvey's pristine voice, the band's orchestral use of dynamics, and at least one song with massive audience sing-along potential on the hook… those things are still here.  Also, Pete Turner continues to bring interesting choices to the bottom end, along with solid grooves from which most of the other instruments hang. 
Favorite Songs: "Empires", "White Noise White Heat", "Weightless" 
Idlewild - Interview Music 
Let's stay on the island of Great Britain for a moment, but head up north to Scotland.  I have five of this band's first six albums on CD (I don't have the first one). There was a time when I would listen to something from Idlewild just about every day.  Somewhere around 2008, I completely lost track of them. It wasn't them, it was me. I've missed a couple of their albums, and nearly missed this one, only having discovered that it came out in 2019 in December.  Other than the vocals (not the high ones), this doesn't sound like the Idlewild I remember… there are plenty of atmospheric additions here, strings and reverb-drenched guitar and piano, and it's all quite lovely. I need to spend more time with this album, but I know that I'll like it more with each listen. 
Favorite Songs: "Dream Variations", "I Almost Didn't Notice", "Forever New" 
The Cranberries - In the End 
A short hop West across the Irish Sea brings us to the home of The Cranberries.  This mention is kind of like a career achievement mention, as the band decided not to continue after frontwoman Dolores O'Riordan died in January 2018.  This is their final album, released this year. The vocals come from demos instead of normal studio takes, but if I hadn't read that online, I wouldn't have known.  Some of the music would easily fit in among the songs on their first two albums. I feel like most folks probably don't know this band beyond their hit singles, and that's too bad, there is some songwriting brilliance in their career, and this is a satisfying final statement. 
Favorite Songs:  "Lost", "Wake Me When It's Over", "Illusion", "In the End"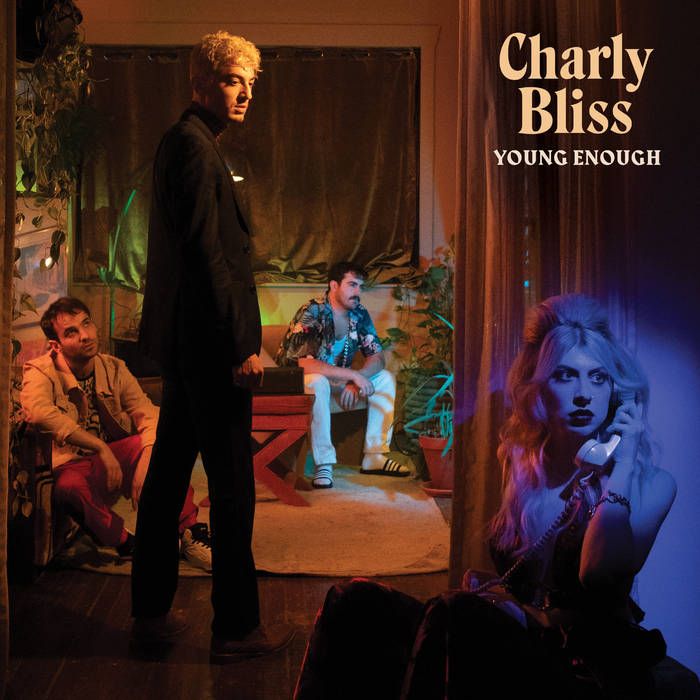 Charly Bliss - Young Enough 
Back much farther West across the Atlantic, Brooklyn's Charly Bliss dropped their second full-length album this year.  Full disclosure, I really wanted to like this album because I have met the members of this band, and they were pleasant and engaging young folks.  I like them as people.  (They also put on a very energetic live show.) My first couple of listens to this album, well, I wasn't enthused… lots of synth, some drum machine sounds, the guitars and rock had taken a back seat to sugary pop.  Then I paid attention to the lyrics, listened closer to the songwriting, and focused on the harmonic choices. These songs are painfully confessional and personal, and I wonder how Eva manages to sing them on tour night after night without bursting into tears.  Further, this band's gift for arrangement and hooks persists behind the pop sheen… and these songs sound excellent live, right alongside their older guitar-heavy work. Go get this album. 
Favorite Songs: "Capacity", "Camera", "Young Enough", "Chatroom"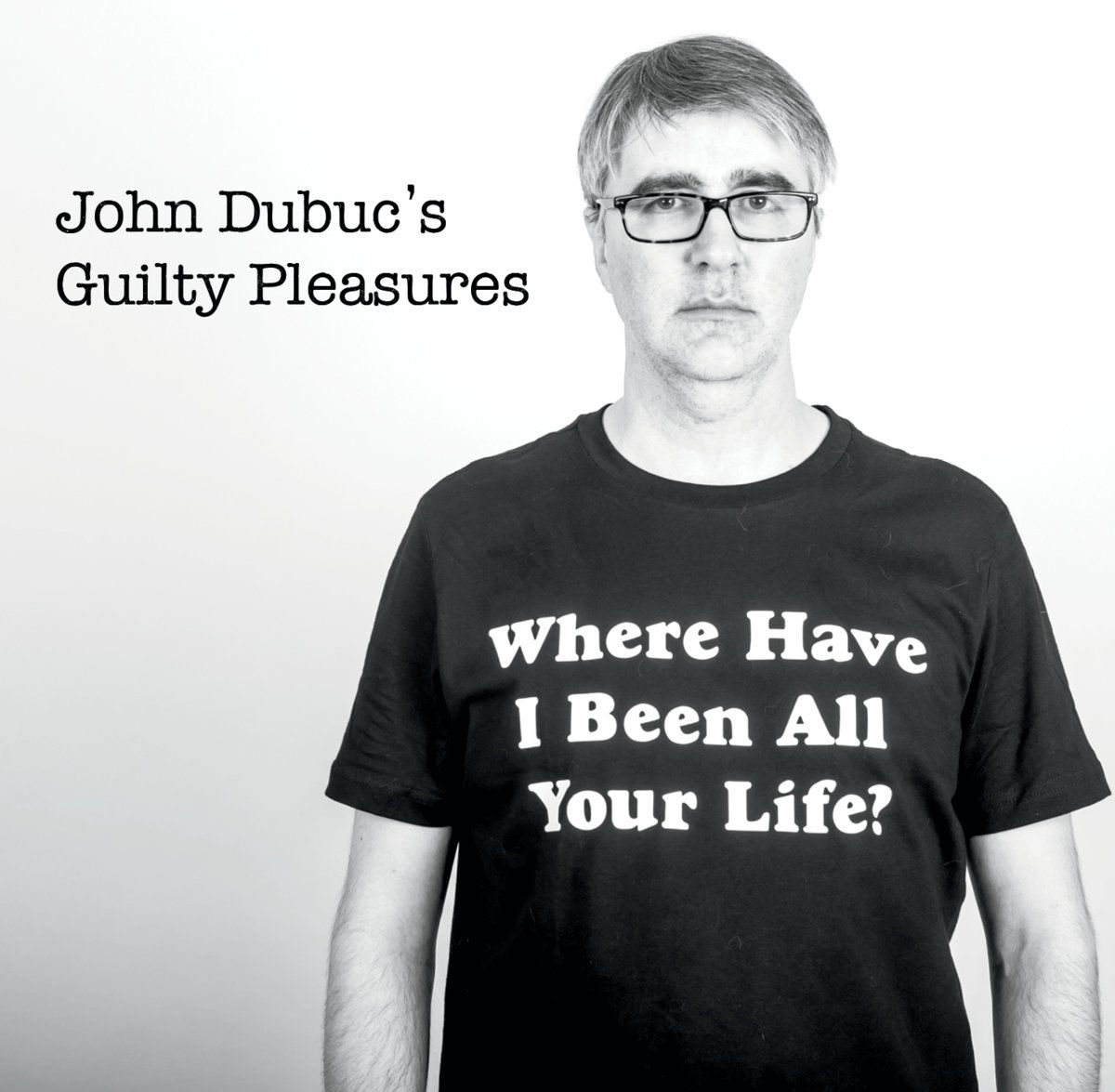 John Dubuc's Guilty Pleasures - Where Have I Been All Your Life? 
Don't let John Dubuc's "aw shucks", self-effacing demeanor fool you.  He is one of the best songwriters in Dayton. His lyrics oscillate between witty and silly, pointless and profound. He doesn't feel the need to be constrained by the idea of genre, as there are sounds borrowed from reggae and country and fifties rock and power pop and folk.  Several songs from this album will absolutely get stuck in your head.  You have been warned.
Favorite Songs: "It Ain't That Far", "Crazy Days", "By the Ocean", "Peace Love and Hamburger Helper"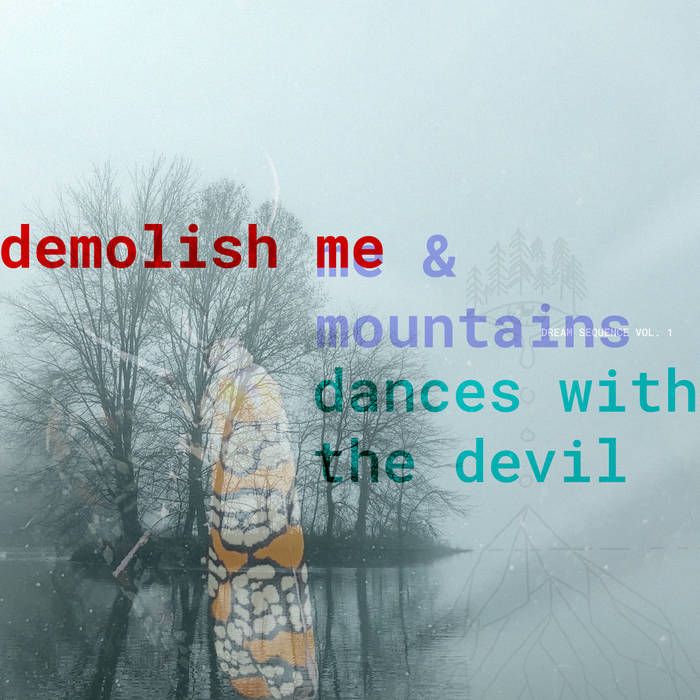 Me & Mountains - Dream Sequence Volume One 
This a very brief EP, so I feel like my comments here have to also be very brief.  I love everything this band does, their sound is right up my alley, and I want them to give me more music ASAP. 
Favorite Song: "Demolish Me"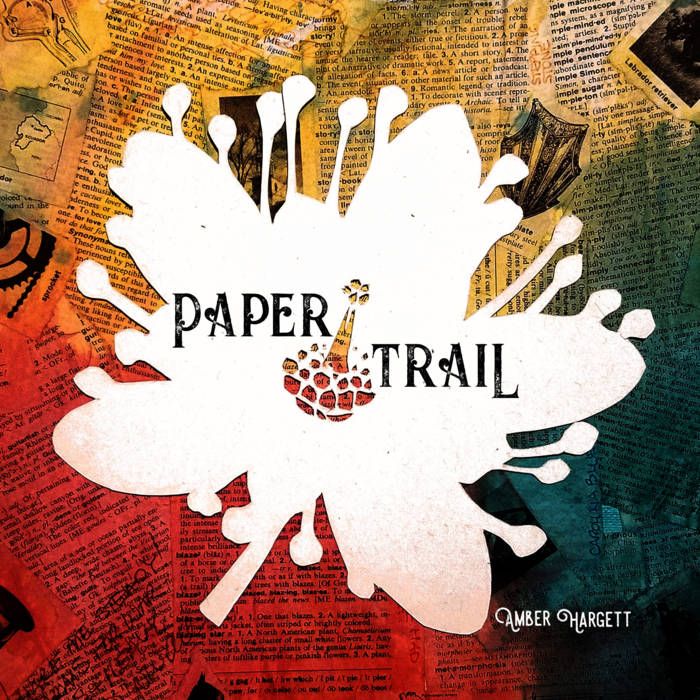 Amber Hargett - Paper Trail 
Amber is lovely and genuine and sweet, comes armed with a powerful voice and a knack for songwriting, and once told a story that will ensure I never look at a submarine hatch the same way again.  Oh, and her album is great. 
Favorite Song: "Church Mouse", but that isn't on this albums, so let's go with "Broke", "Carolina Blue", "Stay"