Tuesday 7th November 2017.  This wasn't a great time in my life… sure, my wife and I had recently returned from a fantastic trip celebrating our ten year anniversary, but my dad had been in the hospital, and this particular week, he had taken a turn for the worse.  (He would eventually die a little more than two months later, but that's another story.) However, we had those Elbow tickets for months and months and months. Just about immediately after I learned they would be coming back to the United States, we looked for a show we could fit into our schedule.  I love this band. 
We had seen Elbow twice before.  Once in Atlanta. Once in Washington DC.  When they tour the United States, they only do a few shows… maybe a dozen, maybe a few more than that. They only play big cities.  There is no way they are stopping through Ohio (please?), so if you want to see them, you have to be willing to travel. We cashed in a free hotel night for a very nice place to stay in downtown Detroit, and drove on up there to attend the show.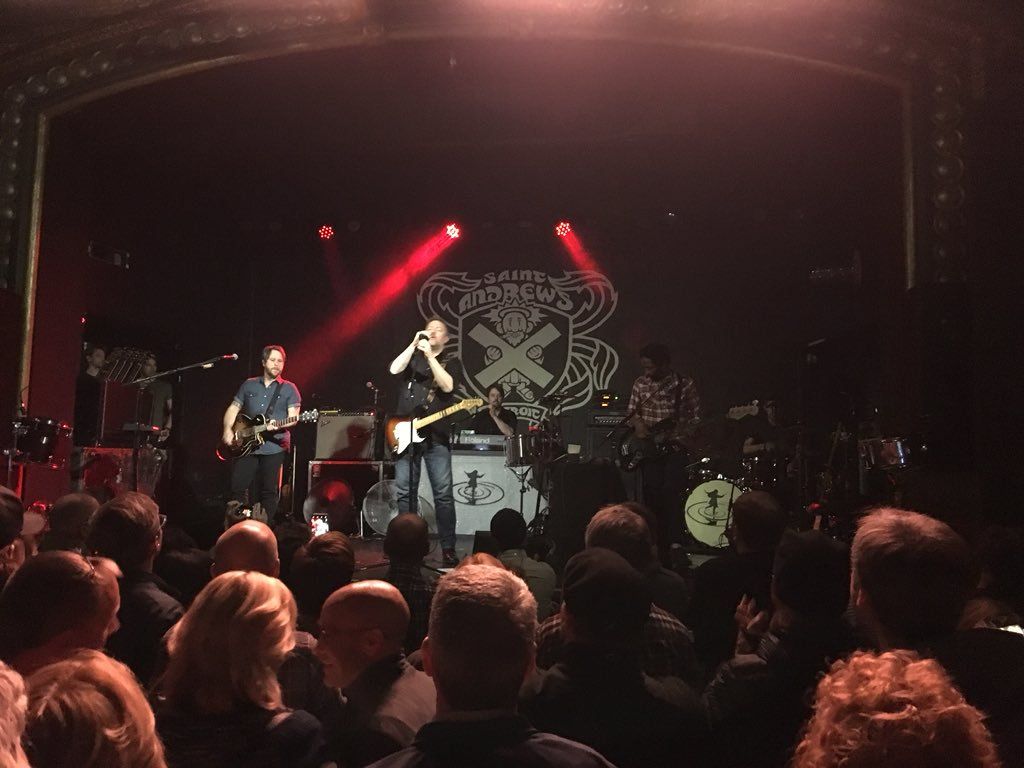 The venue was Saint Andrews Hall.  It's a charming little venue, exactly the kind of place I like to visit for a show. The set got off to a great start, as they launched into Side 1 Track 1 from their debut album, a song called "Any Day Now".  I don't think they had played that the previous times we had seen them. Alas, this was the only song from the album they would get to on the evening.  I kind of understand, after all, they were touring in support of their newest album, Little Fictions, and as one might expect, they played more songs from this one than any of the others.  After this trip back in time, they tore into "The Bones of You", a solid track featuring a deep synth bass from the outstanding album The Seldom Seen Kid.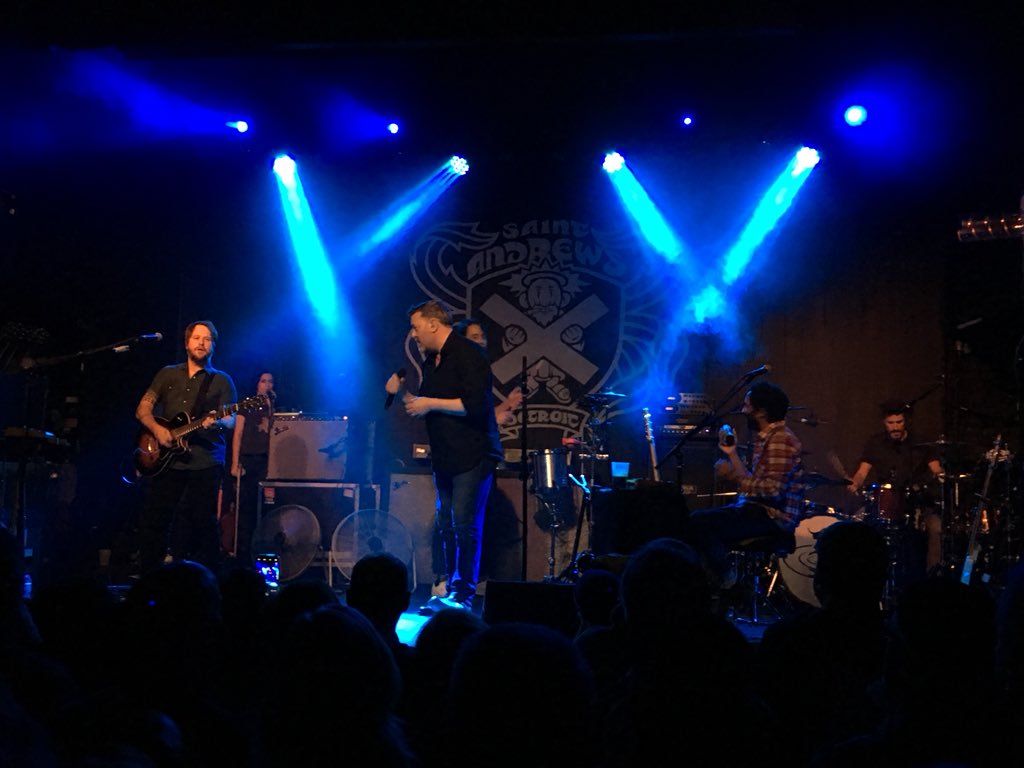 You can see the full setlist here, so I won't talk about every single song they played.  I will mention that two of my favorite songs in their entire catalog, "The Birds" and "My Sad Captains" ended up being played consecutively, and that was the highlight of the night for me. 
Elbow's longtime drummer left a couple of years ago, but as far as their performance is concerned, they are unaffected.  Guy Garvey's pristine voice and reassuring stage presence lends warmth to their performance, as he implored the audience to sing along time and again, even if we didn't know the words.  He needn't have worried, we all know the words. The Potter brothers wove interesting guitar and keyboard riffs around Pete Turner's solid bass work. On this occasion, Elbow only brought two violinists with them, which was adequate, but made a song like "Magnificent (She Says)" much less full than it sounds on the album.  I would like to see a 30 song show by Elbow… on this cold Midwest night, we had to settle for 16. I shouldn't complain though, for as Guy sings, "looking back is for the birds".