Here's another concert that, if it were a human being, would be of legal drinking age in the United States.  In case you are wondering, yes, this makes me feel old.  Here's how long ago this show was: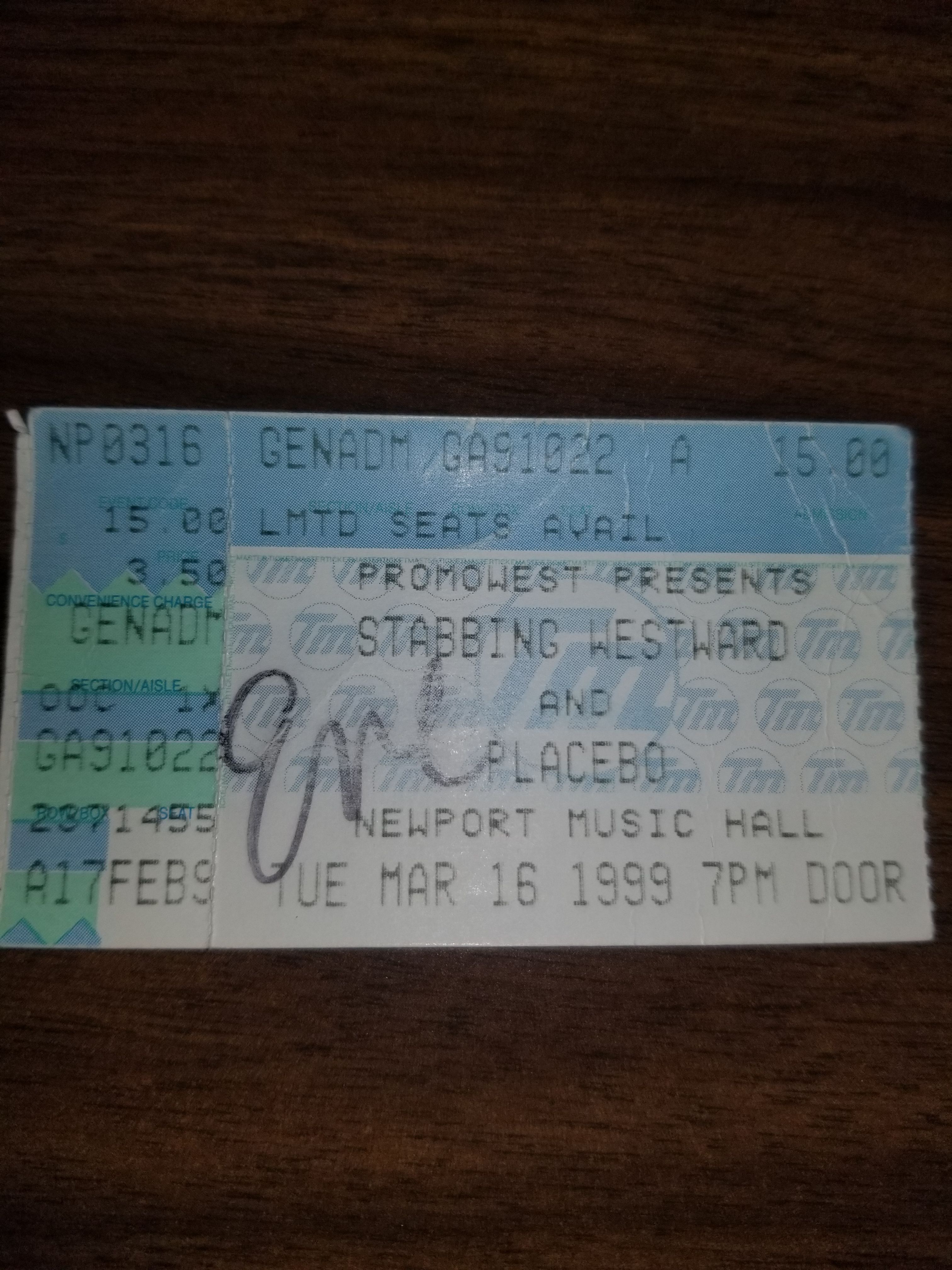 That's right, almost exactly 22 years ago.  Also, I understand that inflation is totally a thing, so maybe I shouldn't gaze too terribly long in wonder at three bands for $15... but the Internet tells me that the value of that in today's dollars is $23.55, and that's still pretty great for a show of this quality.
The openers were a band from Missouri called Flick.  I had never heard of them before.  I loved them from the first ten seconds of their set, their sound was pretty much dead center on my musical interests at the time.  After their set, I wandered on out to the lobby area to meet them... and that was difficult, because a LOT of people were doing the same thing.  I made sure to speak to their bass player, whose name is Eve.  This might not have been a good idea, because I had a couple of very large beers before the show and during their set... on an empty stomach... and this was just a few months after I was old enough to purchase alcohol, so I was a rather inexperienced imbiber... I remember not making any sense while trying to talk to Eve, and possibly slurring words just a touch.  She was kind enough to sign my ticket stub as you see above.  I didn't have another drop of alcohol the rest of the evening.
I don't remember if I bought the Flick CD that evening, or if I picked it up at Best Buy or something the following week.  I still have that CD, and I still like these songs, even though I don't think I've ever met anyone else who has heard of this band.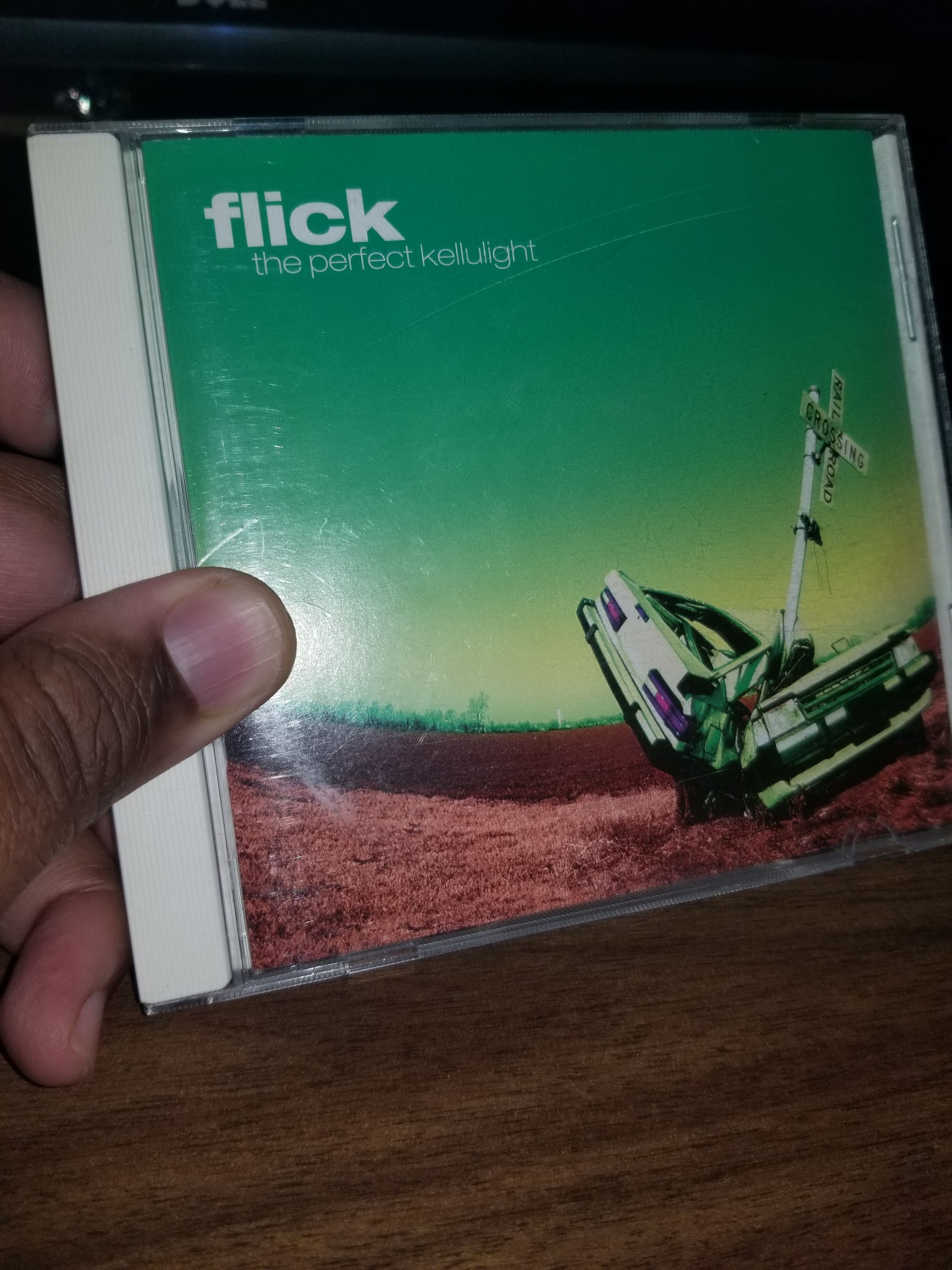 Placebo were next.  They were on tour in support of the Without You I'm Nothing album.  I had already been playing that album, and if memory serves, I had gone out to get their previous album as well before the show.  Shows where you know the songs are a different level of enjoyment.  Placebo were outstanding.  I'm glad I got the chance to see them on this tour... I had no idea they were going to have the level of success that they ended up having.  After their set, I headed back down to the lobby to talk to them.  It was impossible to get anywhere remotely near Brian Molko.  As is my custom, I was sure to talk to the bass player, whose name is Stefan.  I expressed how much I enjoyed their set and the album... he commented that he could see me rather clearly in the audience (I'm taller and blacker than most everyone at rock shows), and then tried flirting with me a little.  
The headliners for this one were Stabbing Westward.  They were still touring for Darkest Days. This band was my first significant exposure to "industrial" music, if you don't count Nine Inch  Nails... but I had never considered going to check out NIN in concert.  
Stabbing Westward brought fog machines and an interesting light show.  I don't think I really "got" all of that extra stuff back then, I remember wondering why they didn't just bring the rock.  These days, I think I am more understanding of some of the other artistic things that can come with the rock show.  Also, there was certainly some kind of drum programming, loops, and/or synth happening with these songs, but I also didn't think very deeply about that at the time.  I gave Wither Blister Burn & Peel and Darkest Days a cursory listen to go with this blog post... trying to remember what I liked about this band back then.  Not all of the songs still hold up for me... also, the music is a great deal angrier than most of what I listen to these days.  I clearly understand why 21 year old me dug this though.
This was definitely a memorable show, and I certainly got my $15 worth of value.