Dad's Album of the Week is back.  This is the series where I briefly review my late father's vinyl.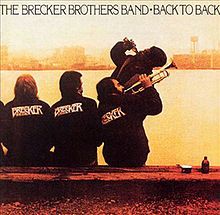 The Brecker Brothers Band - Back to Back
You're not supposed to judge an album by the cover or inside artwork... but I totally did that here.  Ok, so there is the cover above, and here is a picture of the inside of the jacket once you fold it open.  (The below picture looks much better because I took it with my phone instead of finding an image on the Internet.)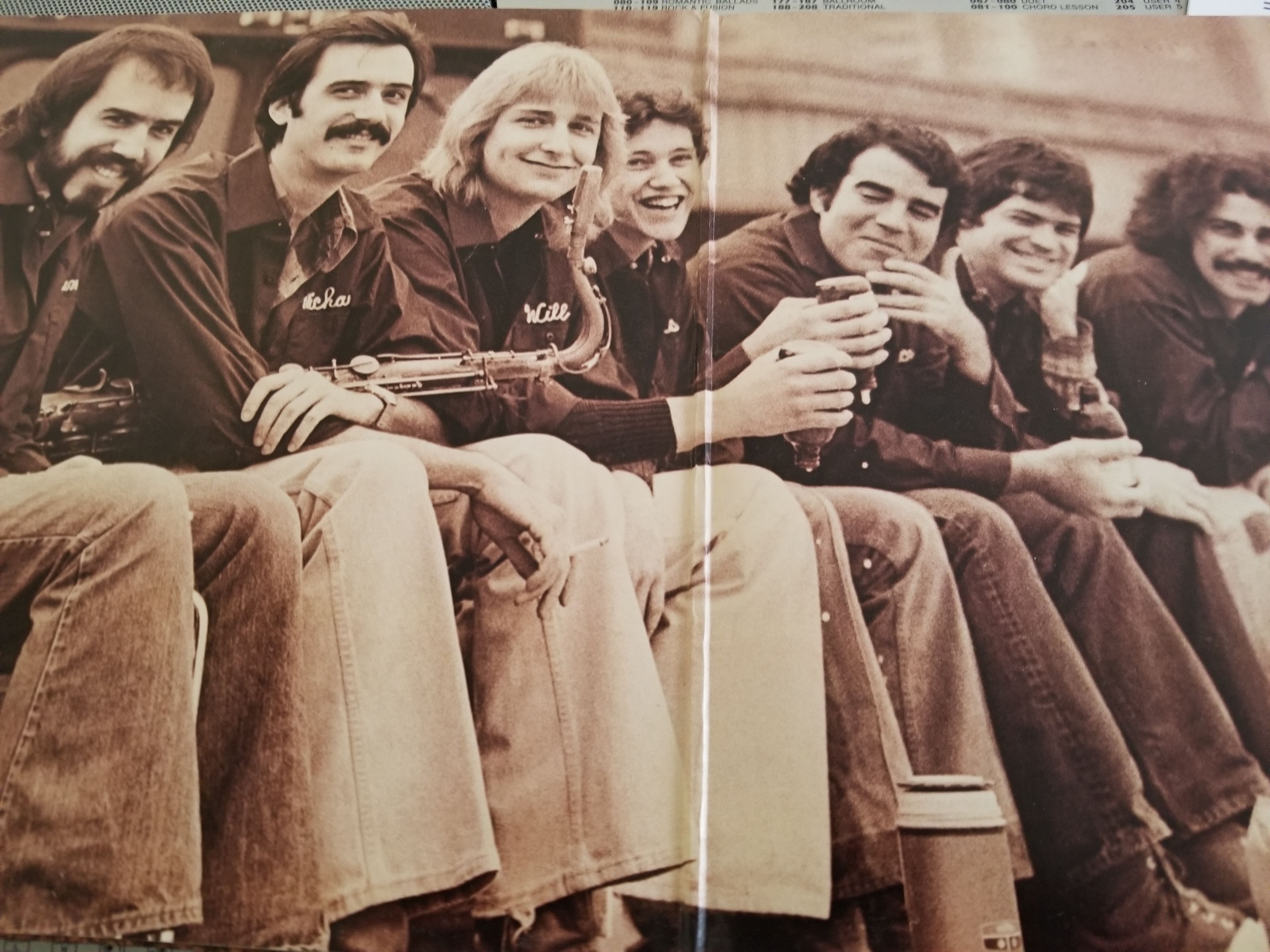 Look at those guys.  They look like an out-of-uniform college marching band.  I see a trumpet and saxophone, and from reading the liner notes, I see they are heavy on the woodwinds.  Ok, this is going to sound like that easy listening smooth jazz stuff that I can't stomach.
Well, no, all of this album doesn't sound like that.  The first two songs are a lot funkier than you would expect from such un-melanated musicians.  More careful reading of the liner notes is required, and look here, Luther Vandross arranged the background vocals for this album and also sang on it.  (Is that him on the front cover drinking a beer/soda?)  The third song is exactly the kind of content I was dreading... and then it moved on to pretty straight-forward jazz, very heavy on the saxophone solos and jamming that isn't going anywhere.  I am intrigued by the synth sounds I hear on this, as I'm curious what kind of gear they were using. Full disclosure, I am not generally into this genre unless I am seeing it live.
It turns out that the songs on this album that I actually like were NOT written by the Breckers.  No, the ones I like were written or co-written by the other folks in the band.  My favorite member of this band I just discovered -which should not come as a surprise to anyone who knows me - is bassist and lead singer Will Lee (the FAQ on his site is great).  Check out his work on the song "I Love Wastin' Time With You".
My summary:  The songs aren't great - especially the slow ones - but this genre is apparently not about songcraft.  The musical performances are fine, and if you're into jazz or saxophone solos, you'll probably dig this.