Part of the lasting appeal of music that we may have discovered many years ago is the place we happened to be in our lives when that particular music became part of our soundtrack.  I am sure this is true for other folks as well, but for me, certain songs and certain albums really take me back to a specific time or place…and sometimes those are warm memories and sometimes those are bitter memories… but for me, there aren't many things that take me back the way that music does.  That being the case, here's the first entry in an ongoing series "Music as a Time Machine".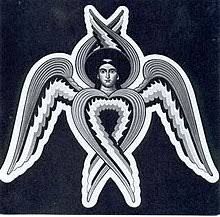 Toadies - Hell Below/Stars Above 
Toadies. The pride of Forth Worth.  Their debut album showed up while I was in high school, and for a time you couldn't get away from that lead single.  It went platinum, back when albums still used to go platinum. You would think that this kind of success would establish them some goodwill with their record label… but you would be wrong. 
The second album that Toadies presented to their label… well, the label didn't like it. The band went back to the drawing board… went back to touring… went back to writing.  I remember avidly following them via their website and their message board. The members of the band would often interact with the general public there on the message board, and I gathered from reading the posts, they would do this in the community as well.  They gigged regularly - at least around Texas. They would go to other shows. They would host the occasional party at one of the band members' homes. They would talk about their interests outside of music. All of this turned these people who seemed very much like rock stars to the high school version of me into regular folk for the early twenties version of me. 
We finally got a second Toadies album, Hell Below/Stars Above.  Amazingly enough, it's actually better than their debut album, the one that went platinum.  The band went on the road to support the album, and I remember seeing them in Cincinnati and in Columbus and in Cleveland with my friends.  (Notably, Justin locked his keys in the car at a rest stop in Lodi where we stopped on the way home from the Cleveland show for a snack. Good times.)  Sadly, the label didn't do much of anything to help promote the record. I don't remember seeing any videos, and I don't remember any radio play. Sales lagged.  All of the stress of this time caused the band to fracture. 
We still have these songs though.  The album starts off with a Vaden Todd Lewis scream over some riffy guitar. Lisa Umbarger's fine bass work stands out here, from "Push the Hand" and "Motivational", where it really drives the song… to tracks where it is just as important to me, but maybe a bit more subtle, like "You'll Come Down" and "Pressed Against the Sky".  Have a listen to the title track and it's very gospel-sounding outro… this is a song that has been a huge influence on my own songwriting. It's also nice that this band has some love for Dayton, being clear fans of Kim Deal's work… and they are on record stating their admiration for Brainiac as well. 
I still love these songs, and every time I hear them, I think about driving on 70, 35, 33, or 71, on my way to a party, a jam session, or a concert, looking forward to seeing my friends and having this record playing at an unsafe volume in the car.  I also think about Pete, gone way too soon.