Dad's Album of the Week Month is back. This is the series where I briefly review my late father's vinyl.
Yes, it's been a few months since I ran one of these.  Clearly, I'm not cut out to review an album every week, let's try to get to one each month instead, ok?  
Do you remember when you would have a CD jewel case, and you would open it, and there would be two discs in there?  One disc would be the actual CD that was supposed to be in the case, and the other one would be a disc from something else, and at some point you "temporarily" put it in the case, but then you forgot, and forevermore you have two discs in one case.  Did you know this can happen with vinyl as well?  The last time I did one of these posts, I wrote about Exit...Stage Left.  Look what I found in the gatefold along with the two Rush records: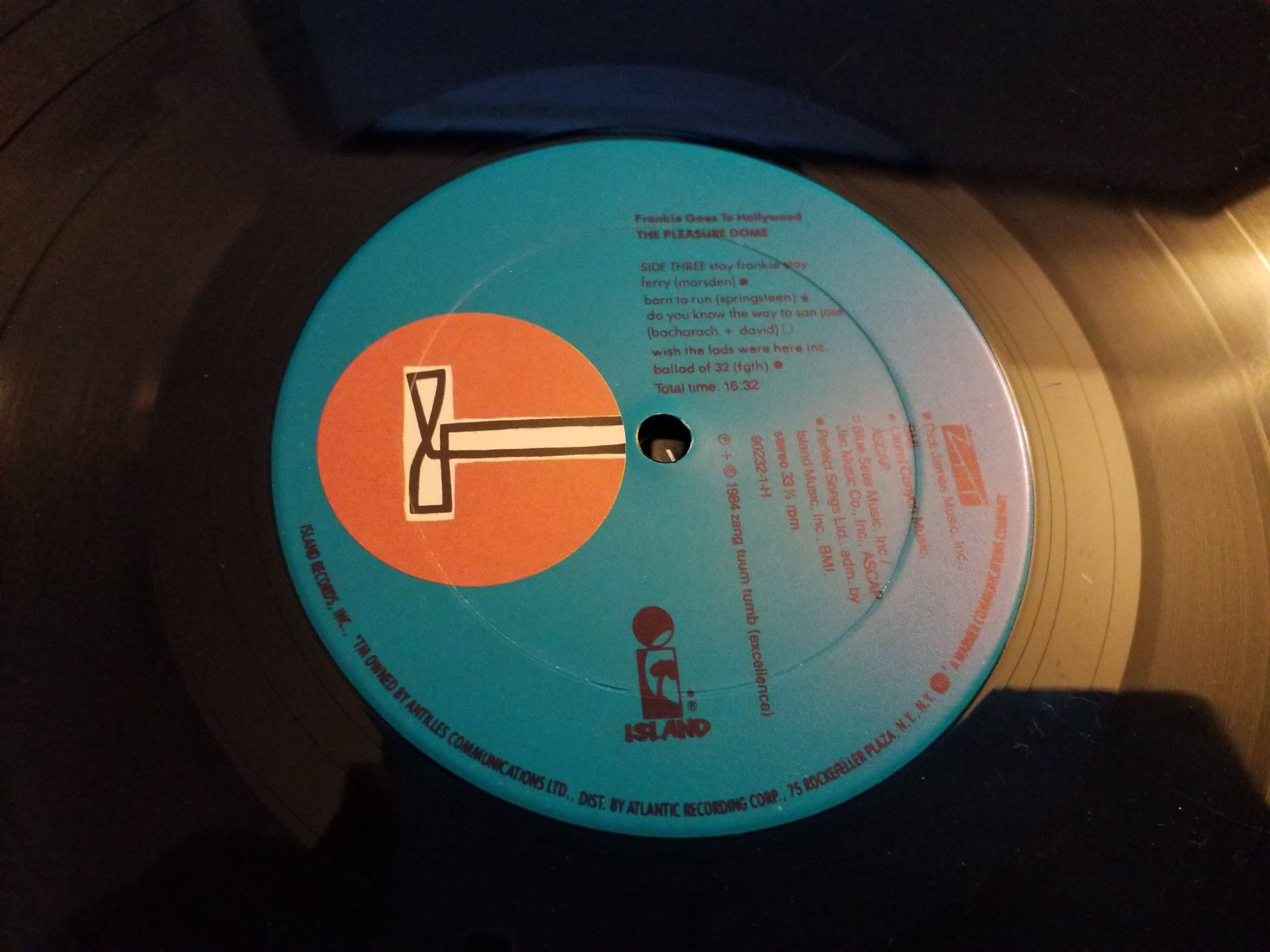 Yes, another double album is in there with the Rush records.  Ok then.
Frankie Goes To Hollywood - Welcome to the Pleasuredome
I don't even know what to think of this one.  The second song - which is the title track - is 13:40 long, and has some funky bass that I didn't expect... that comes and goes through the length of the song.  Here's the thing though, the Internet tells me that this band is English, so why does this one sound like Dayton funk?  I think you can draw an influence line straight from Lakeside to this song, at least.
The third song is "Relax", which I have certainly heard on the radio, albeit a LONG time ago.  The Internet tells me that this song was banned by the BBC because of the lyrical content, which is odd to me, as I've never paid attention to any words in this song except for "relax", but now that I've read them out of context, yeah, I can see how this might rankle zealous censors. That one is followed by a cover of "War", where some of the funk-imitating sounds are brought back.
In all, this album is very synth-y, very poppy, and very eighties.  It's not really my thing, but it might be yours.