Dad's Album of the Week is back.  This is the series where I briefly review my late father's vinyl.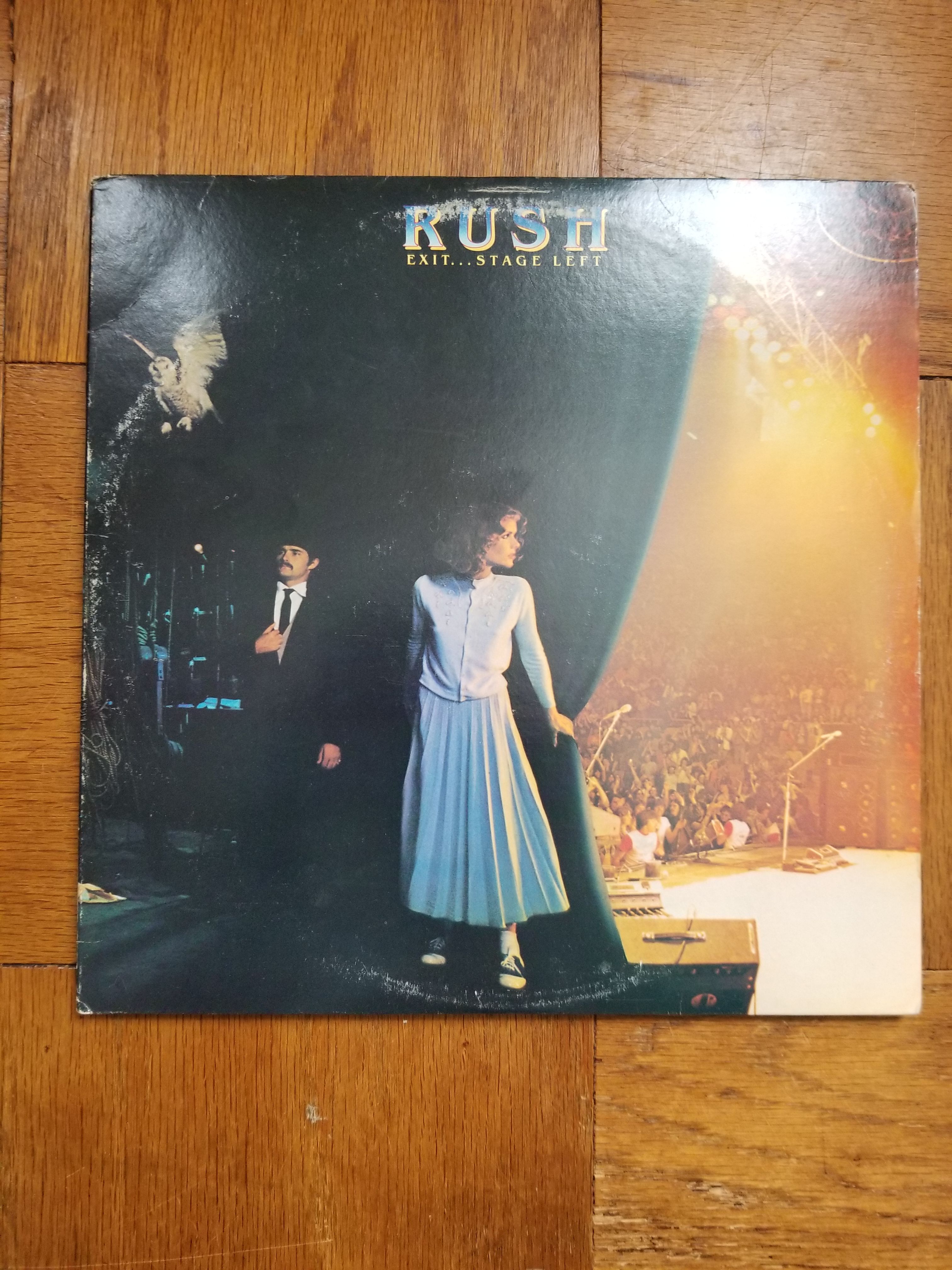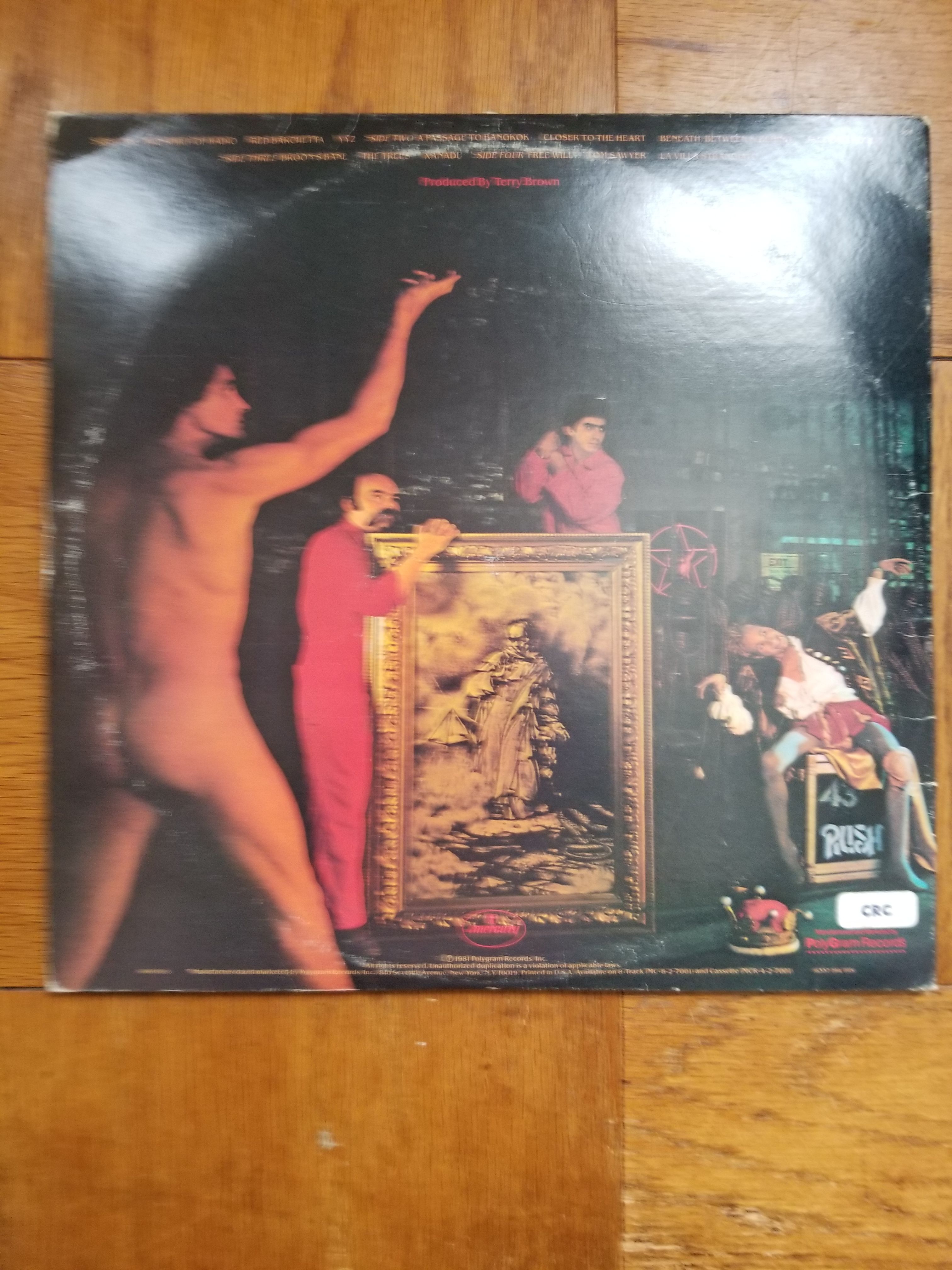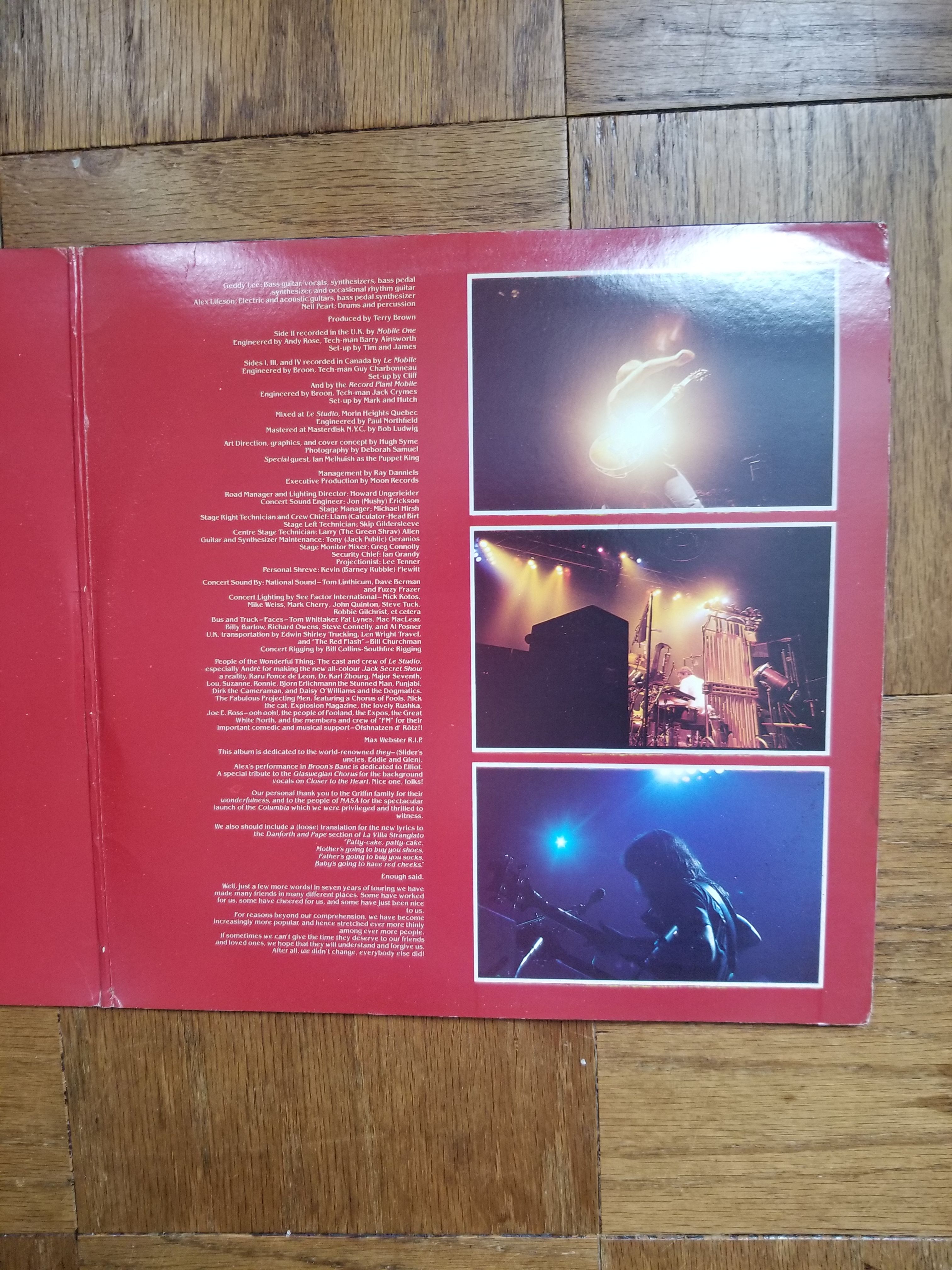 Rush - Exit...Stage Left
Dad was a drummer.  He loved Neil Peart and his work, as drummers typically do.  Neil Peart outlived him.
This one is a live album, and a double album.  Four sides, thirteen songs.  Let me tell you, it sounds much cleaner and clearer than I expected for a live album that came out in 1981.  
For lovers of rock and roll, there is something here for everyone.  There are guitar solos.  There are bass solos. (There is plenty of Geddy Lee prowess on display.)  There is an extended drum solo and fills just about everywhere.  There is plenty of synth.  At times it's hard to remember this is a three piece band, because there seems to be more sounds happening than three people should be able to make at a time. There are interesting time signatures and all sorts of musical goodness, and this was all apparently impeccably played night in and night out in front of audiences around the world.
This one... turn it up loud.