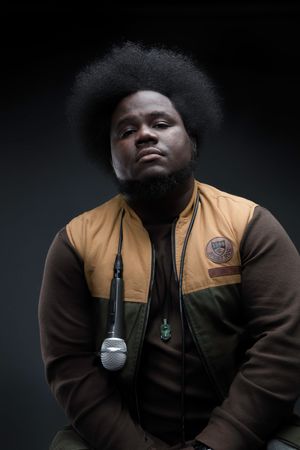 This is about to be you and I on an adventure that may sometimes appear to be a little bit more rough and unrefined than what you may be accustomed to, but it is genuine
You might remember talented Dayton-based rapper TINO from a previous appearance on my blog.  He's on the podcast today, because today is Bandcamp Friday when they waive their cut of artist payments, and he has a new album over there right now.  Midwest Sorrow covers different sonic and emotional ground than TINO's other work.
How did TINO get started rapping?  Who gave him his first paying gig?  How did he feel about singing with just a guitar backing him up?  You'll find the answers to these questions in our conversation, but there's much more here, as TINO is gregarious, hilarious, and engaging.  
LINKS