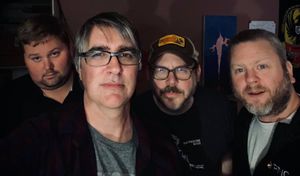 ...I don't think lyrics have to be great or anything, they just have to be memorable enough and fit a bar...
John Dubuc is a Dayton musician known for witty lyrics and catchy songs.  We wade deep into the songwriting process in this episode.  What's the first tool that John reaches for when it's time to write a song?  What are some of his influences?  What part of a song does he think is the most important? You'll hear the answers to those questions and more in our recent conversation.
LINKS
Official Music Video for "Candle"