In March 2020, just after finishing up Anxious Inventions & Fictions, I was able to schedule a visit to Juliet Fromholt's Kaleidoscope show on WYSO. Then, the pandemic lockdown happened.  Juliet was kind enough to have a conversation with me about the album to put on the air.  It would have been SO much cooler to head over there in person and play some songs, though.  Well, last week, on 13th October 2021, we finally made that happen.
The room where live music happens over at WYSO is larger than I thought it would be.  Here's Juliet, MD at WYSO, getting the gear set up for us to play.  Over in the corner, that's Allan Ware, who played guitar with me.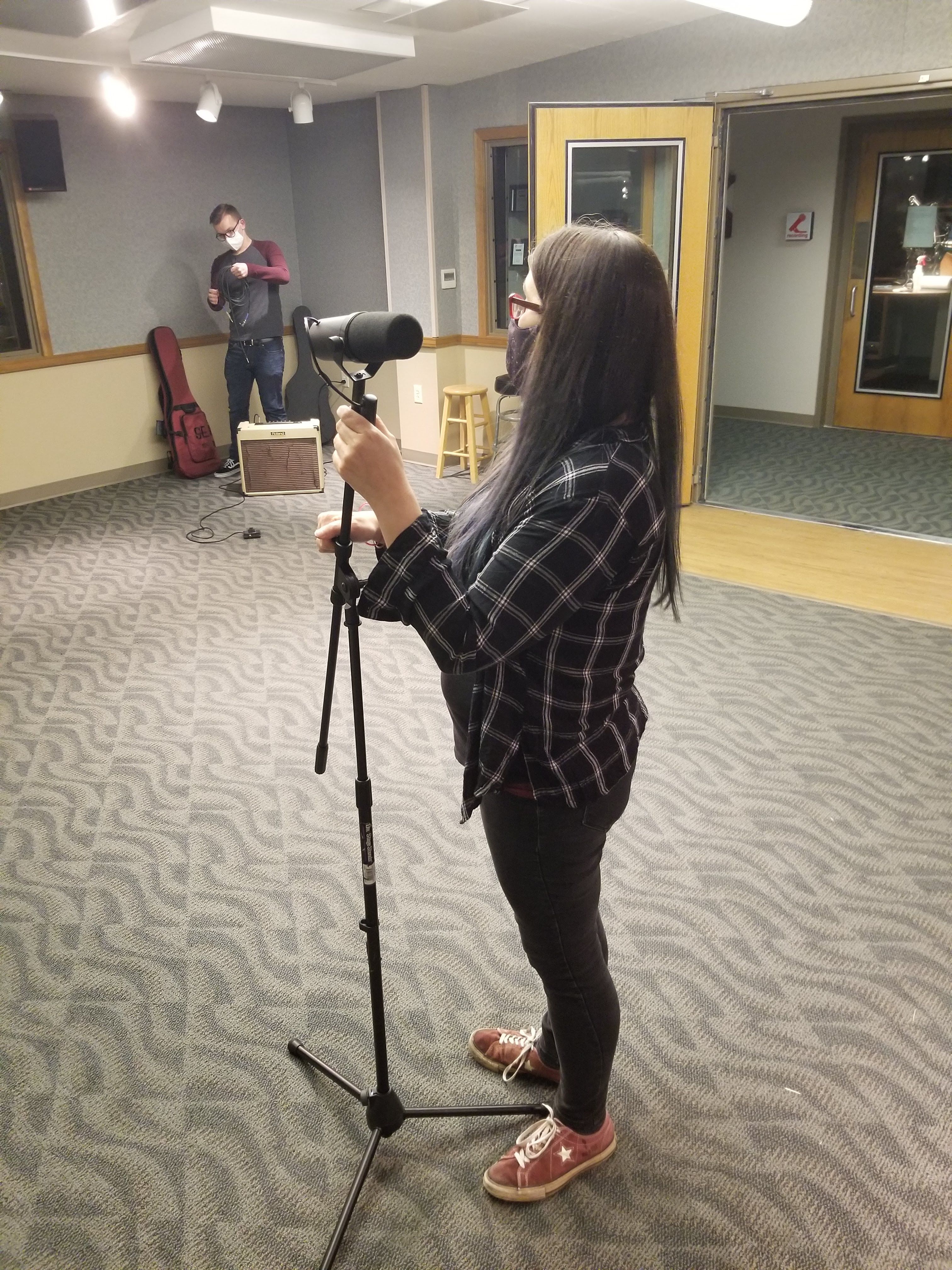 Here's where I stood.  My amp is over at the far side of the picture.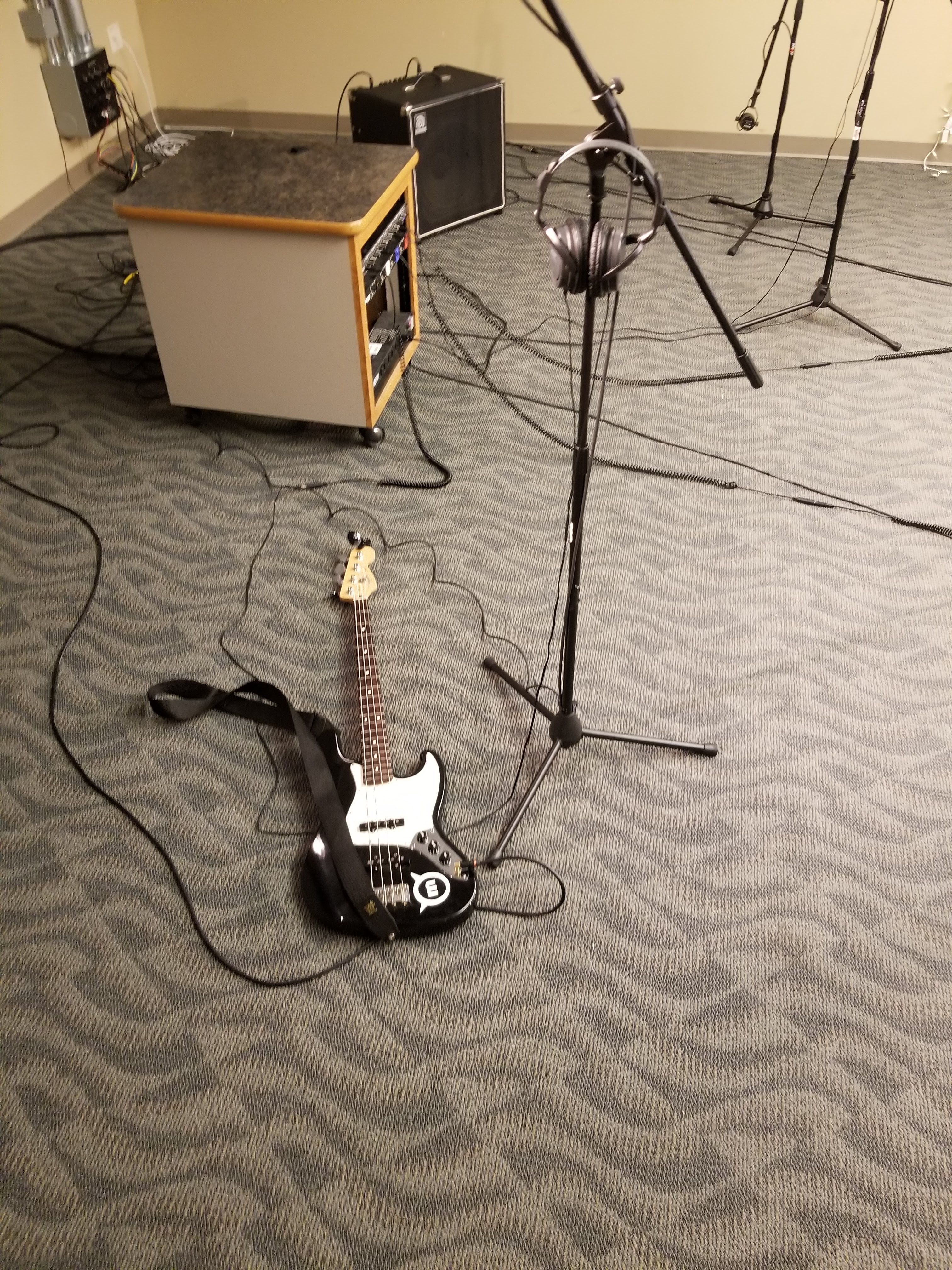 Here are the kind folks who played with me.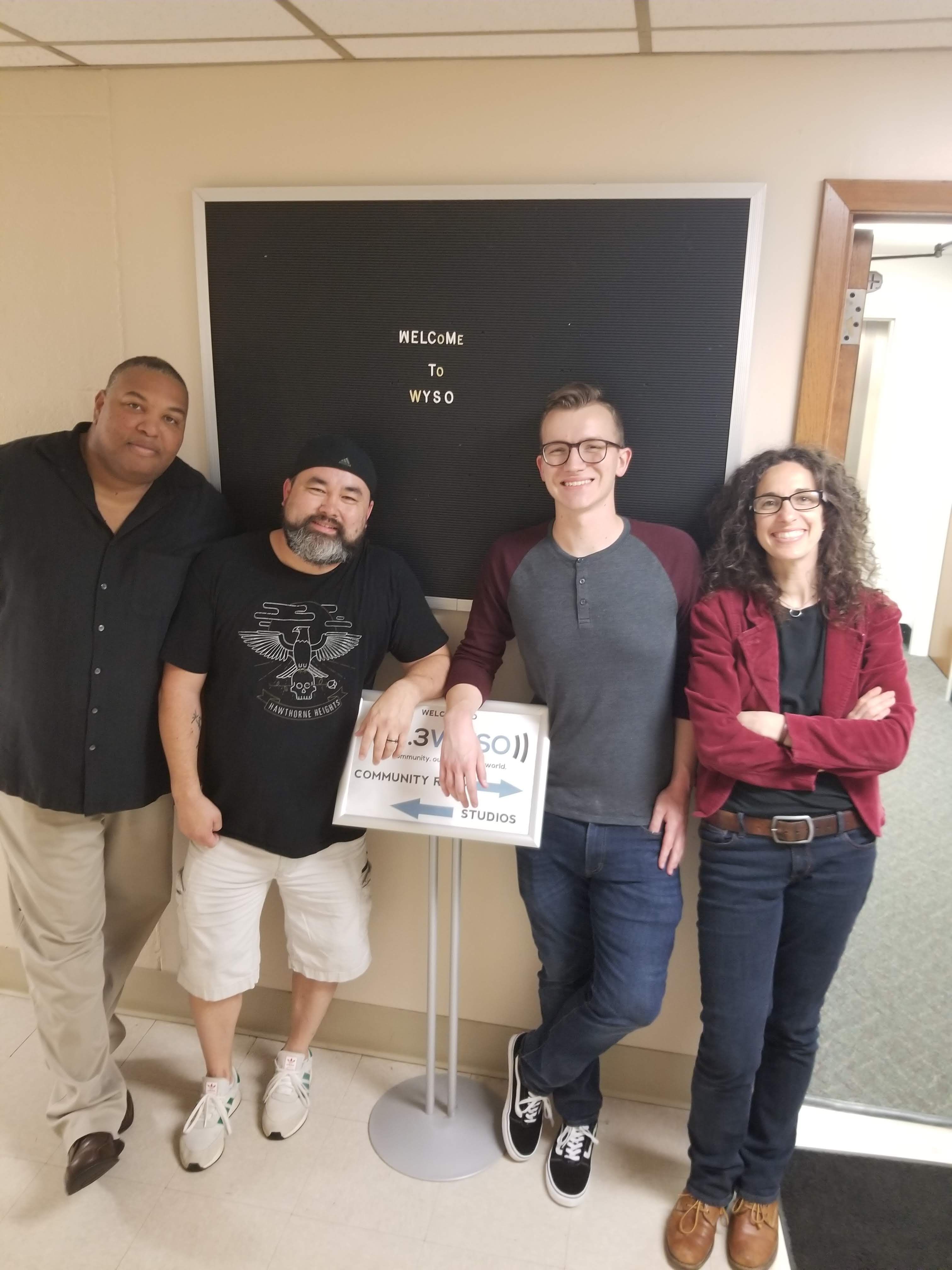 You might recognize Kyleen Downes from last week's blog entry. She played guitar and sang harmonies.  Right there next to me is Ray Owens, who normally plays drums for Sadbox, and he kindly provided the percussion.
I am thankful to Allan, Kyleen, and Ray for being my band for the evening.  This involved taking the time to learn my songs, rehearse them, and come play with me on the radio.  I am thankful to Juliet for inviting me to play, and for her continued support of the independent artists in our area.