Dad's Album of the Week is back.  This is the series where I briefly review my late father's vinyl.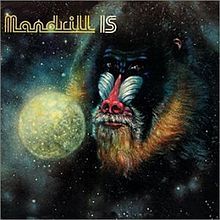 Mandrill - Mandrill Is
If this were released today, we'd call it fusion.  I don't think that term was used for music back in 1972, which is when Mandrill Is was released.
Mandrill was founded by Panamanians who grew up in Brooklyn.  That explains the Latin influences heard on this album, as well as the prevalence of the horns.  (The founding brothers play trombone, saxophone, and trumpet.)  There is also funk and soul here, as well as a track or two that sound like they have been lifted right out of a blaxploitation film... the album is certainly a product of the time, and of the experiences of the musicians.
I think I might adopt the song "I Refuse To Smile" as a personal credo, but my favorite song on this album is "Here Today Gone Tomorrow", which just plain rocks.  Go listen to that one.