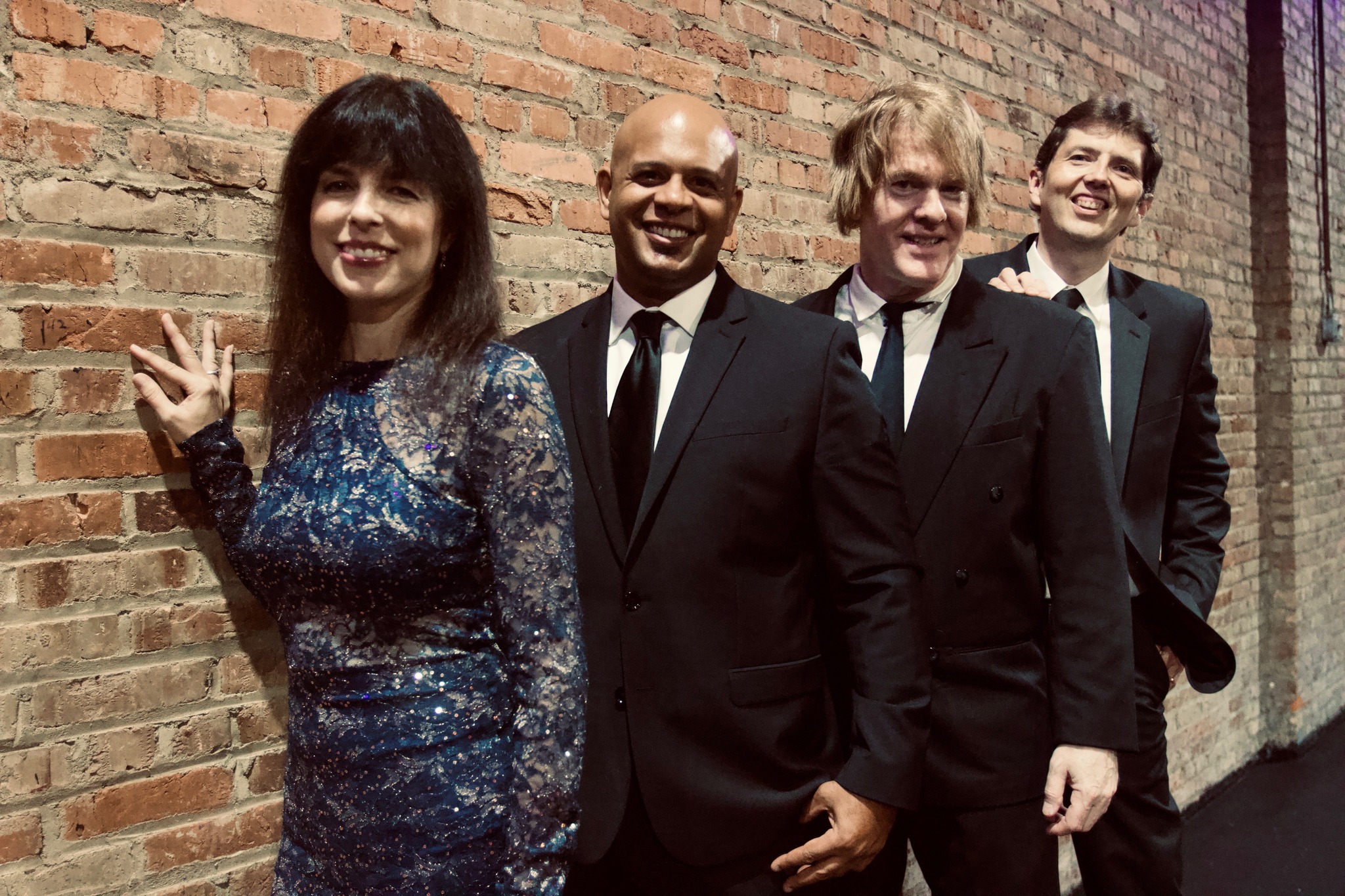 If you leave a Wag show and you're not smiling, it's probably you…
Here's how The Wag's official website introduces the band:  Got songs? Got harmonies? Got fun and unbridled enthusiasm? Then you've got The Wag! Hailing from the Bayshore area of New Jersey, this 4-piece unit has been entertaining and moving audiences for 20 years but still sounds as fresh as it did on day one! With 4 alternating lead vocalists, catchy melodies, and sophisticated harmonies, they will take you on a journey of pop rock delight!
These descriptions are not wrong.  The Wag were kind enough to give me an early listen of their upcoming album Blue Bottles and Copper Coins, and it is indeed a source of harmonies and catchy melodies.  I really enjoyed my conversation with (alphabetically) Alicia, Brian, Don, and Joshua.  Sure, there were questions I didn't ask them that I wish I would have.  I would ask Brian how cool it is to have a Rickenbacker.  I would ask Joshua how often they mess with him for being the youngest in the band.  I would ask them if there have been any epic band arguments. I would ask how they managed to get Wil Wheaton to write a blurb for their website.
Alas, you'll have to make do with the questions that did get asked. I think it's enough for you to enjoy getting to know these lovely individuals.
LINKS