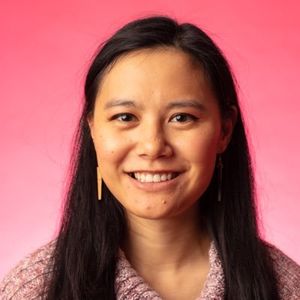 It is a very hard thing to do the thing that you want to do.
There I am on Polywork, and I see a posted opportunity from a company looking for people who want to learn piano.  I took piano lessons a few years ago, but once I got enough knowledge to use it as a composition tool, I stopped.  I'd like to learn more.  I responded to the opportunity, which was posted by Vlad Georgescu.  Shortly thereafter, Yue Deng-Wu reached out to me.
Vlad and Yue are cofounders of Spacenotes, a startup company looking to revolutionize music education. After learning about their mission and how they are going about it, I was 100% on board.  Spacenotes is a great concept, and I very much wish these folks to be successful.  Yue is now my piano teacher.  She is a fascinating individual with a unique background and story to tell. Yue is one of those people you instantly root for, and I think you'll be able to feel how passionate she is about this project in our conversation.
How did Yue go from being a lawyer back into the world of music?  What does she think is missing from music education in the United States?  What did her childhood smell like?  What does success look like for her and Vlad when it comes to Spacenotes?  These are the things you'll learn from this episode, and it's very possible that part of this conversation will also make you hungry.  Stick around to the very end for what is definitely the most beautiful piece of music to have ever appeared on this podcast.
LINKS