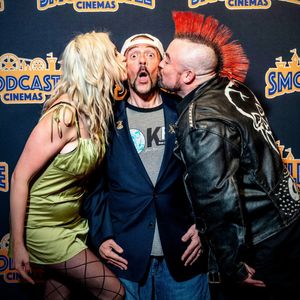 It's about the right people seeing your product, it's not about the masses...
Josh grew up in Middletown, Ohio. Liv grew up in Australia.  They both live in Los Angeles now, and are both musicians and filmmakers. They are currently on the road promoting a new independent punk rock feature film called Wrong Reasons.  Josh wrote and directed the film.  Liv produced and starred in the film.  Kevin Smith is executive producer.  Cameron Mosavian composed the film's score.
Josh and Liv are on the road right now, taking Wrong Reasons on tour to audiences across the country.  One of the movie's themes is building community around music, and you'll gather from our conversation that Josh and Liv have also built a community around film, as making this project required a great deal of collaboration. We also talk about what exactly a film producer does, how Josh and Liv met, how the project was able to be finished with such a small budget, and more.
LINKS