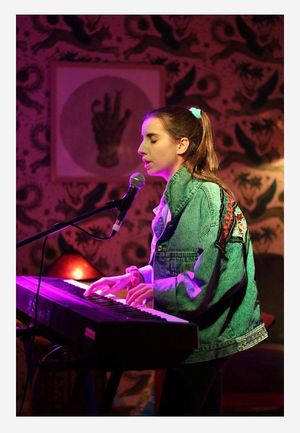 Why am I being so secretive when it's just a song?
I met Nina Nepa in Los Angeles at an open mic event.  Both of us managed to overcome our nerves from being in a room full of strangers and play our songs.  Since listening to her play that day, I've wanted to chat with her about her music for this podcast.  Well here you are, Nina is the guest on today's episode.
Nina is from Pittsburgh, currently living in Los Angeles.  She plays piano and writes songs. She describes herself as a mechanical engineer, musician, and mad scientist, with an aesthetic of Joni Mitchell meets Bill Nye the science guy. In this conversation, you'll learn how Nina learned to play piano, how she ended up writing and sharing original work, how she manages to deal with her mental health issues, and what her childhood smelled like.
LINKS
"Down to Earth"  (Live Session)
"Game 4 Fools" (Tiny Desk submission)