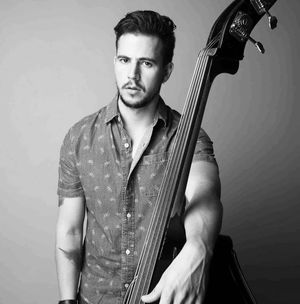 A veces los músicos pecamos de no darnos cuenta de que es mucho trabajo...
Tengo el honor de dar la bienvenida a Icho Van, bajista para Jenny and the Mexicats.  Su grupo consiste de dos mexicanos, un español, y  una inglesa.  Viajan por todo el mundo traendo gozo músical a la gente. Van a descubrir que Icho es un caballero interesante y pensativo, quién trabaja duro y no da por sentado sus logros. ¿Cómo comenzó ser músico?  ¿Cómo está aguantando el grupo su fama?  ¿Que fue la primiera canción que recuerda haber escuchado?  Descubre las respuestas a estas preguntas, y conocen la personalidad simpática de Icho en nuestra charla.
My guest this episode is Icho Van, bass player for Jenny And The Mexicats. This conversation is in Spanish. The next episode with Icho will be in English.
ENLACES
Sitio Oficial de Jenny and the Mexicats