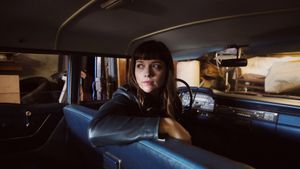 Photo by Harish Pathak
I definitely was not thinking about writing a book for people who teach music lessons, but it's funny how these weird little intentions... if we keep following the thread, we can get to it...
Lesley Barth is a singer, songwriter, recording artist, musician, author, teacher, and mom who is currently based in Nashville. She released her second full-length album, called Big Time Baby, in May 2020. We talk about the album and some of the songs on it.  (Many of them have music videos, head on over to her YouTube page to check those out.)  What's the earliest song she can remember hearing?  What's Lesley's songwriting process like? What was Lesley's first instrument?  You'll learn all of this and more when you listen to this conversation.  You'll also hear two songs from Big Time Baby.
LINKS
Get your ticket to the CD Baby DIY Musician Conference