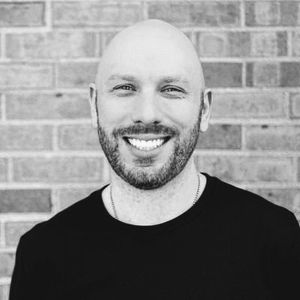 This isn't a company created by and of silicon valley based tech bros... this company was founded by and employs a lot of creatives who come from backgrounds in the fine arts... these are people who understand the plight of the aspiring creative...
I met Brian Zisook on Twitter. He is cofounder and Senior Vice President of Operations at Audiomack. He is also VP and Editor-in-Chief of an music blog called DJBooth. His page over there describes him like this: "Over the past 13 years, Zisook has conducted more than 500 interviews (including Kanye West, J. Cole and Kid Cudi) and written more than 12,000 articles. Career highlights include exchanging emails with JAY-Z, smoking a cigar with B-Real at the Playboy Mansion, and watching Big Boi record at Stankonia Studios. Zisook would donate a kidney and both pinky toes for an André 3000 solo album."
Z is a professional journalist who has become an executive. What exactly does a Senior Vice President of Operations do at a company like Audiomack? What has driven him in his career?  What is he trying to do for musicians and for the music-loving public?  You'll get answers to all of these questions in our conversation. 
Some highlights:
How did Z get into music?  (1:26)
What is Audiomack?   (4:50)
How is Audiomack artist-friendly?  (9:02)
What is the Audiomack experience like for listeners? (13:30)
The Audiomack Supporters feature (21:56)
A message to my fellow Dayton artists about the Hometown Heroes feature (30:33)
LINKS
Visit me (Mike Bankhead) on Audiomack