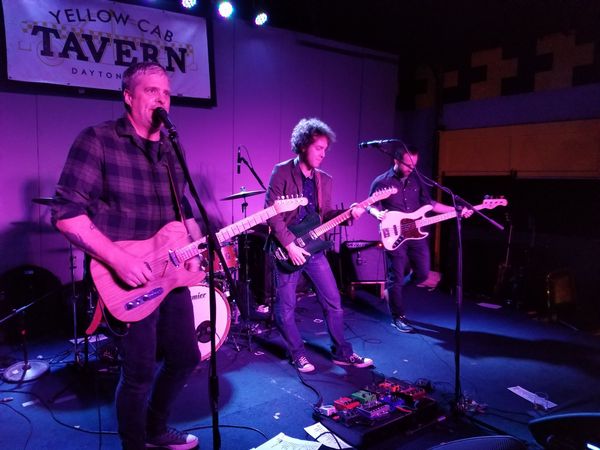 "I would give a king's ransom to hear my music through somebody else's ears"
Tod Weidner is a grizzled veteran of the Dayton music scene.  He has been at the helm of Shrug since 1994.  These days, Tod lives in California, where he is embarking on new and interesting musical adventures. This is a gentleman for whom I have a great deal of respect due to his years of dedication to our music community, to songcraft, to his instrument, to playing shows like he means it, and to being a decent human being. You'll also be able to clearly determine from our conversation that I also feel a measure of sincere affection for Tod, without whom I might not have discovered countless songs and albums. I also might not have gotten around to making my own albums without Tod's influence.
Some highlights of our conversation:
What exactly is Shrug?  (1:53)
How Tod's sound through Shrug has changed over the years. (6:22)
All about the single "Sad, Mad, Nothin'"  (19:39)
Tod's songwriting process  (32:05)
News on Tod's upcoming solo songs  (41:10)
The Jewel Case  (49:50)
The TikTok portion of the conversation (59:00)
Here are some very relevant websites.
Tod Weidner's Official Website

Music video for "Sad, Mad, Nothin'"