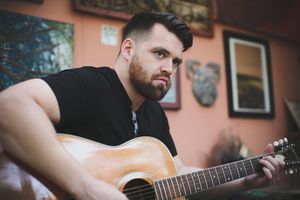 photo credit: Jon Estes
That's really what art is about, right?  Just connecting with people on an emotional level...
Greg Owens is handsome and bearded and from Nashville, Tennessee. He's an Americana artist, songwriter, recent father, and sipper of whiskey.  In this episode, we talk about his album Life, Love, and Southern Sadness and the stories he tells on it, his songwriting process, his love for 90s rock, grandmothers who are armed, Batman (?), and some other stuff. I like Greg's songs and personality, and I think you will as well.
LINKS
Greg Owens & the Whiskey Weather - Official Website