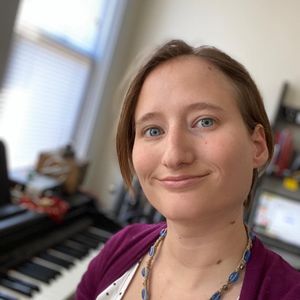 "The bass is profoundly cool."
Meet fellow Midwesterner Gail Gallagher.  Gail is a singer-songwriter, composer, artist, and podcaster with a background in sketch comedy and improv. She released an album in 2020 called Power of the Unnamed Passion, which explores balancing dark emotions with joy. Her new single "Long Johns" is out today, 21st January 2022, on all streaming platforms. Gail is also a teacher, helping to bring the joy of music to the next generation.
Some highlights of our conversation:
In-depth discussion on the album Power of the Unnamed Passion (04:26)
Brand new single "Long Johns"  (14:47)
A call to action for TikTok users  (21:07)
Please visit Gail at the following links:
Gail Gallagher Official Website
Also, I warmly invite you to subscribe to my mailing list here.