On the heels of the Breeders show came Dayton Music Fest.  This is an annual music event mostly featuring bands from the Dayton orbit, but also including some touring artists.  Nathan Peters put together a great lineup of talent representing different genres.  I saw lots of great music, including a group I wrote about last week, and I don't want this post to be several thousand words, so I won't tell you about everything I saw.  How about three things?  That's a nice, easily digestible number, yes?
Let's start with The Mulchmen.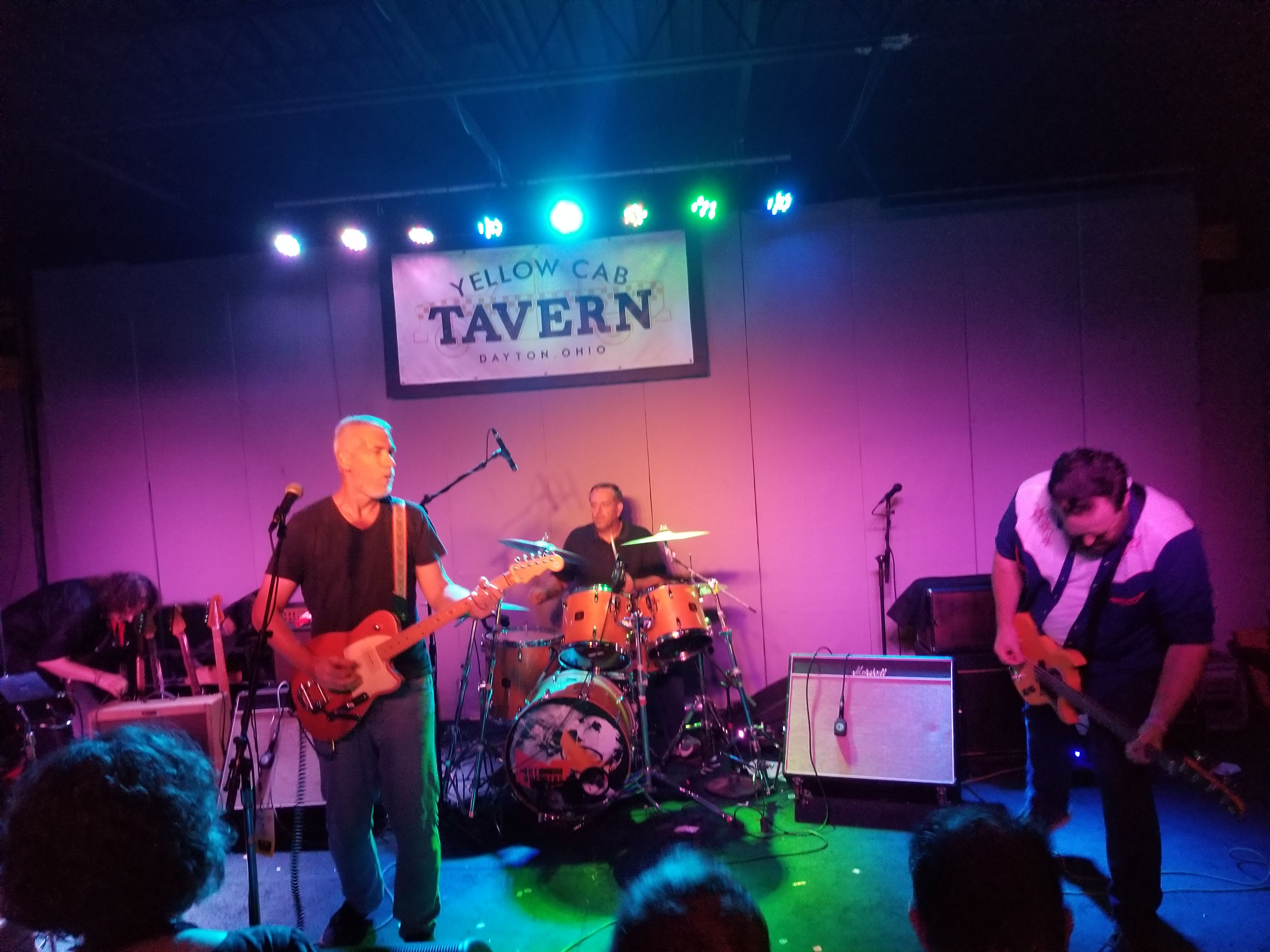 This is a surf-rock band, and their pieces don't have lyrics.  (I find that I can't bring myself to call them "songs" if there isn't any singing.)  Many years ago, I heard their music on the radio on a local music show, but never got a chance to see them play.  Their drummer, a very beloved and respected musician in Dayton, passed away... this is over twenty years ago.  When I learned that Nick Kizirnis would have The Mulchmen make their glorious return on the Dayton Music Fest bill, well, I was all in.  Lots of other folks were all in as well, this was the biggest crowd I observed at Yellow Cab on the evening.
That's Jim MacPherson filling in on drums in the picture there.  If you can't see it from the bass drum, you might recognize him from another Dayton band.
Ok, moving on.  How about some fake news?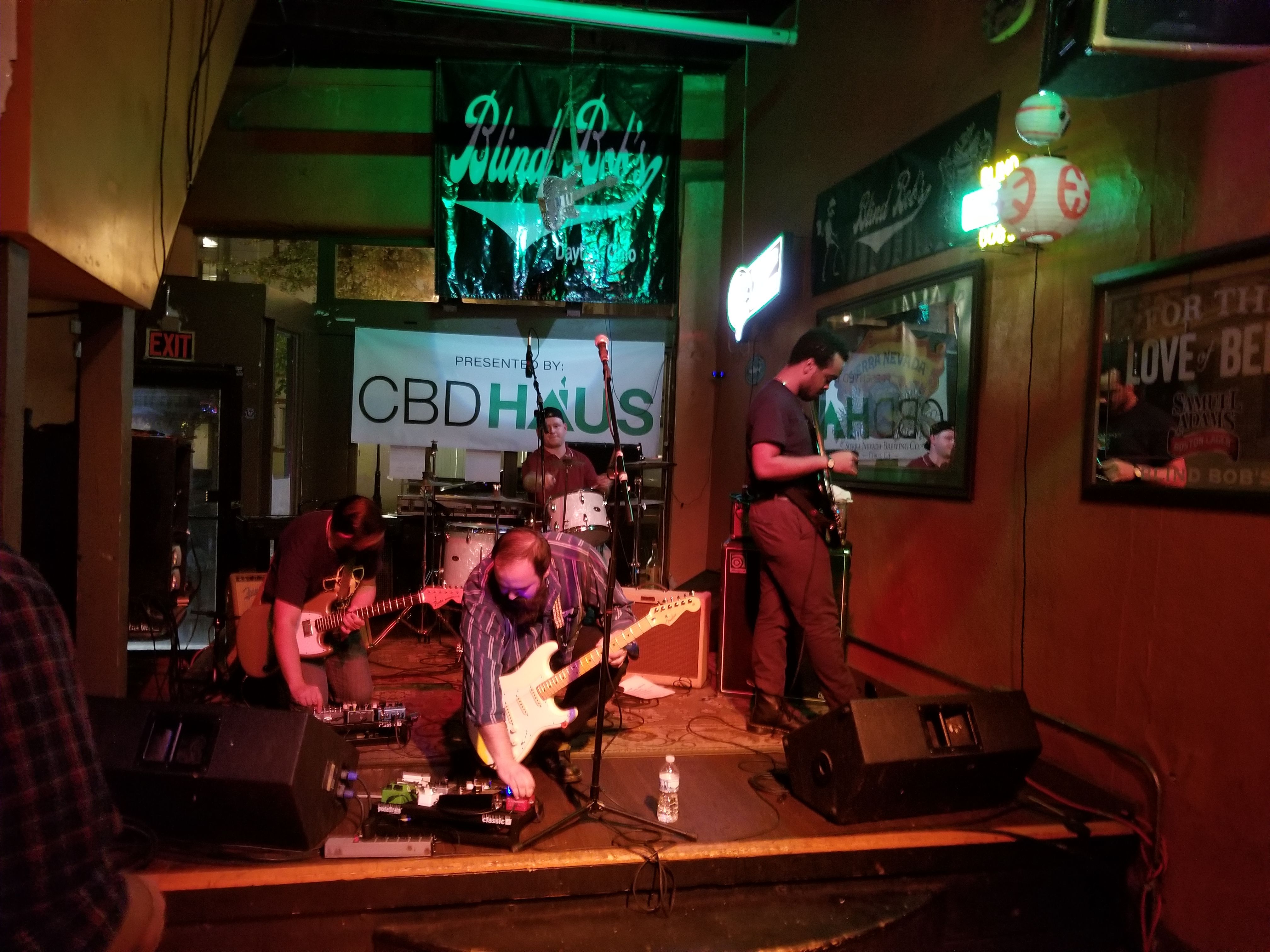 Specifically Seth Gilliam and the Fake News.  This was only my second time catching one of their sets, and I didn't even catch the whole set.  (This is a hazard of Dayton Music Fest... there is so much good music spread across multiple venues, so there is no way to see all of it.)  Their songs are well-executed and played with enthusiasm.  If you want a sample, they have a music video, but it's a little frightening.
On to my personal favorite part of the weekend... the return of Captain of Industry.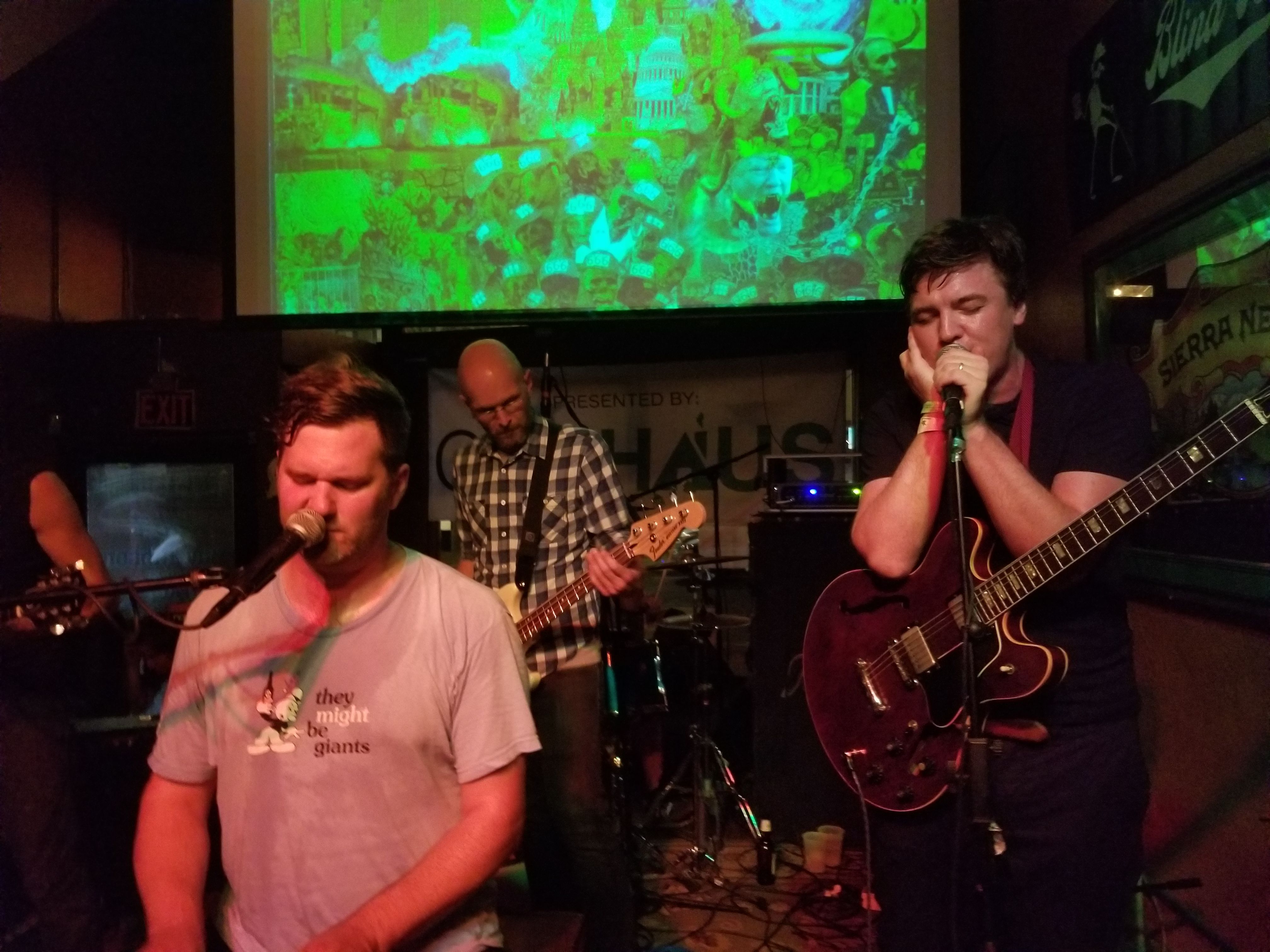 This is one of my favorite music groups of all time.  It's just a bonus that they're from here.  If you are a regular reader of this blog, you might remember me writing about them in the first Ohio Spotlight post.
For this show, they brought some additional firepower.  Joseph Remnant came all the way from the West Coast to play some rhythm guitar and sing some harmonies.  (Those of us who have followed this band for awhile remember when he served as the bass player for a bit.)  You can't see him, but Tim Krug is way in the back there on your left (stage right) beside the drummer, making additional keyboard noises.  We got a six-piece Captain Of Industry.  You can only see one of Kevin Oldfield's arms, but I assure you that both of them worked just fine, and he brought his typical Johnny Greenwood-esque fireworks.  You also can't see John Lakes holding it down in the back, but we could all hear him nail those interesting drum parts and sweet sweet harmony vocals. 
They played songs across their entire discography, and although their set was cut short because they took the stage late, everything they played was spot-on.  It's like they never left.  
 
Dayton Music Fest.  Two days of music for only 20 dollars.  Hard to find a better deal than that.