Welcome to Concert Memories May!  All of my Monday blog entries this month will be about memorable concerts.
Toadies had to tread a long and winding road on the way to getting their second full-length album released.  That's a strange thing to write, and is indicative of how much nonsense comes with the music business.  Toadies had a massive radio single and a platinum album, but still had to fight with their label to get Hell Below/Stars Above released.  The release was unsupported by their label, which never made any sense to me.  I think it's a stronger album than their debut.  For me and a few of my friends, it was certainly highly anticipated.  Once the album was released, Toadies hit the road to support it.  They played three shows in Ohio.  I attended all three.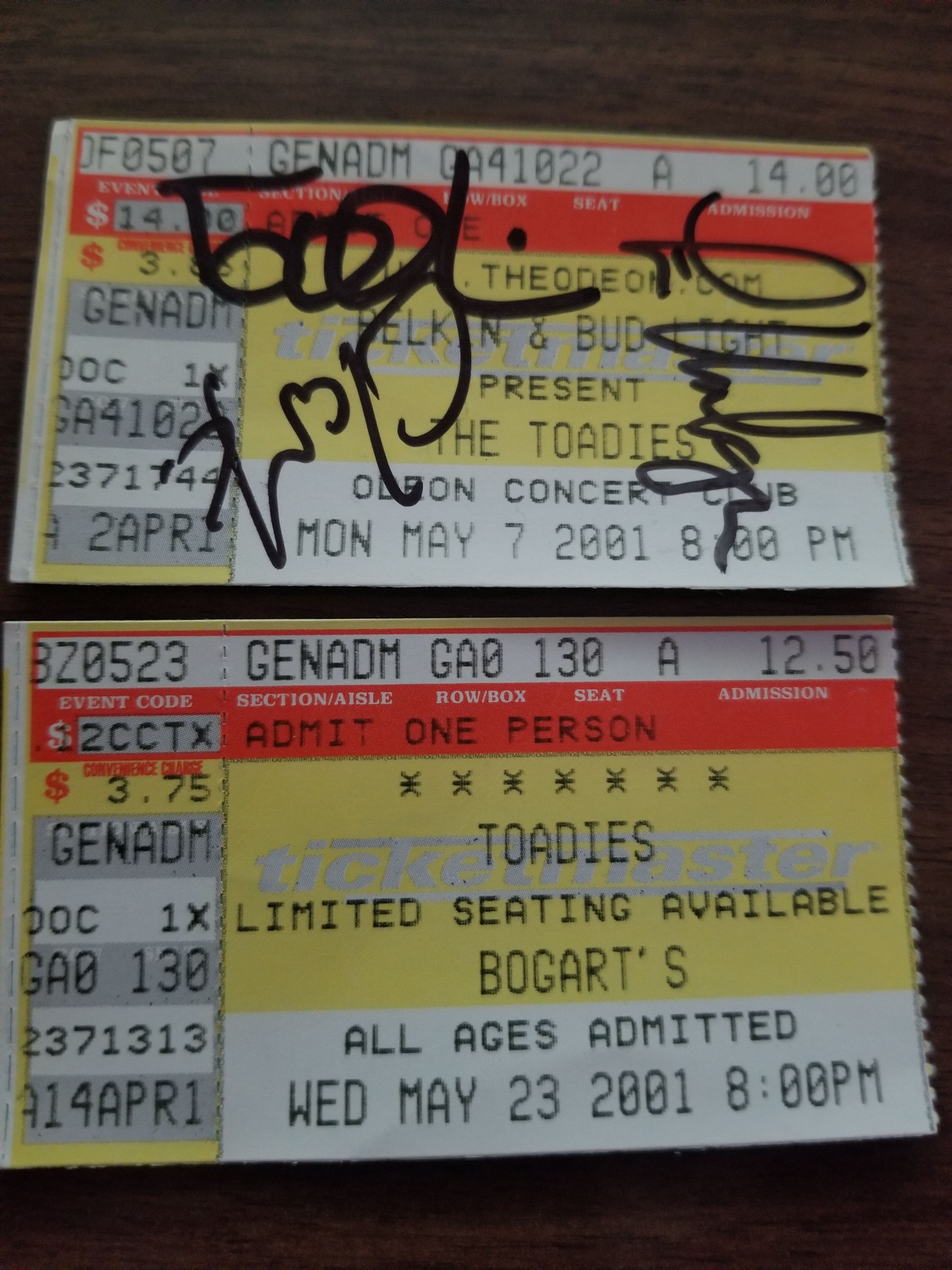 My memories of these shows are too thick and convoluted to write into a cohesive narrative.  I think a bullet list would better fit here.  Here are just some of the things I remember:
Driving to Columbus, meeting up with friends, then driving to the show in Cleveland
Meeting Diffuser, conversing with Lawrence, the bass player, and him remembering us at future shows
Seeing "Dollskin" live for the first time
Walking down the street with Toadies after the show because we had parked in the same general direction as the tour bus
Stopping for a snack in Lodi and having that stop be longer than anticipated because the keys had been locked in the car
Learning all of the Diffuser songs by the next time we caught the show
Talking to Toadies about Bands on the Run
Realizing that "Paper Dress" was making a serious challenge as my favorite Toadies song 
Enjoying the Toadies' nod to their influences, as they covered "Where Is My Mind?" every show
Here's a picture with my friend Brandy after the Cincinnati show, with Mark and Clark from Toadies.